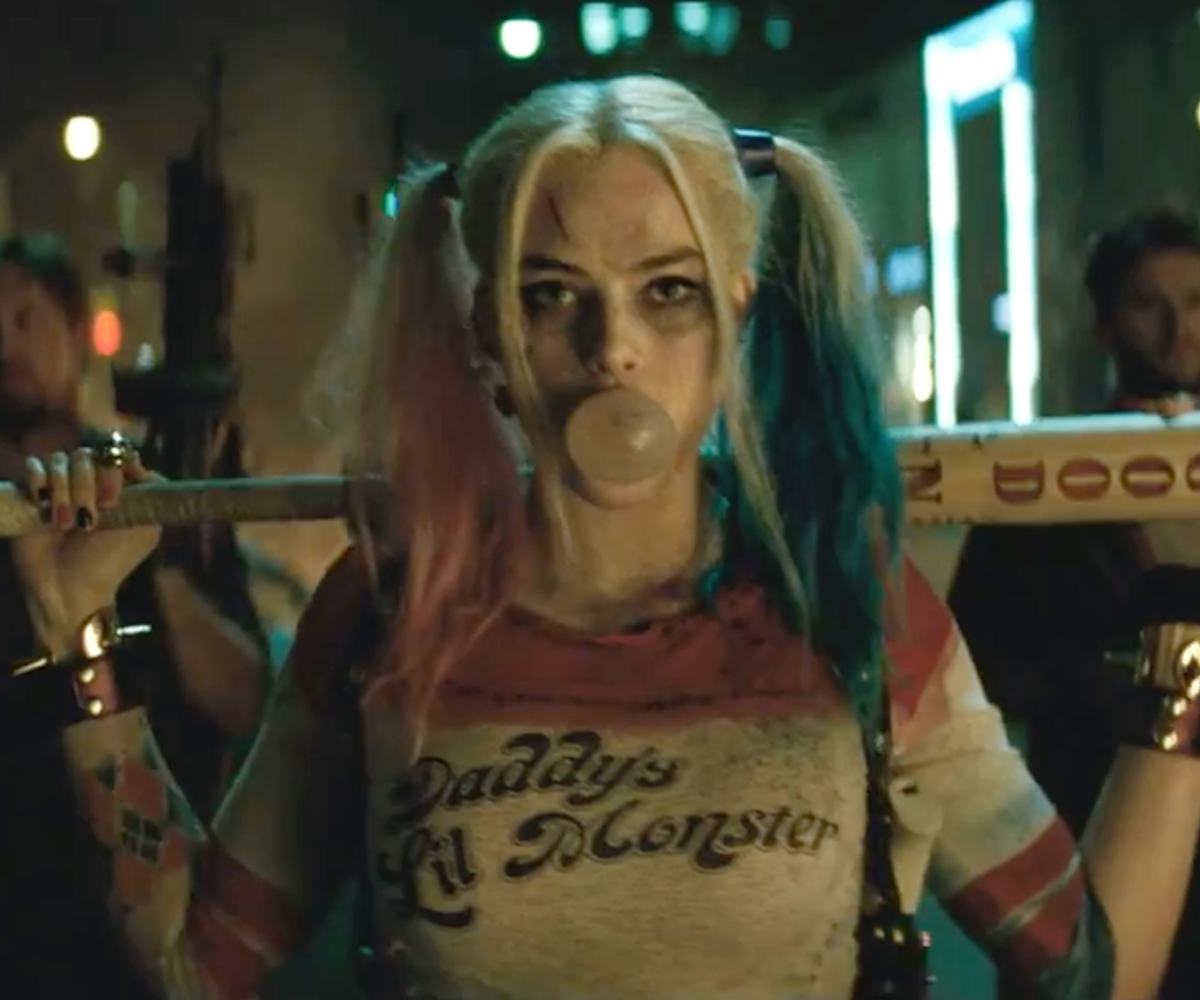 Photo courtesy of Warner Bros
Margot Robbie Wants To Give Us More Harley Quinn
And we will gladly accept
Though Suicide Squad landed with a resounding thud when it hit theaters this summer, one thing everybody could agree on was that Margot Robbie killed it. As the neon femme fatale Harley Quinn, Robbie stole every scene she was in and was nearly able to salvage what was otherwise a trainwreck. So, it should come as no surprise that the Aussie actress is developing a standalone Harley Quinn movie which she'll star in and produce.
While details of the project remain scarce, Movieweb is reporting that the film will likely feature a cabal of DC's most popular female heroes, including Batgirl and the Birds of Prey. Though the project is still in the early stages of development, with nor writer or director attached, Warner Bros. will be doing everything they can to fast-track this one. Just go to any comic book convention across the country and notice the cosplay trends. Harley Quinn fever is very, very real.
Robbie meanwhile, has quickly emerged as one of the biggest stars on the planet, which explains why Warner Bros. wants so badly to be in business with her. Along with the untitled Harley Quinn project, the studio will also help Robbie produce an adaptation of Dean N. Jensen's novel Queen of the Air, a true story based on the legendary trapeze artists Lillian Leitzel and Alfredo Codona. In other words, it's a good time to be Margot Robbie.