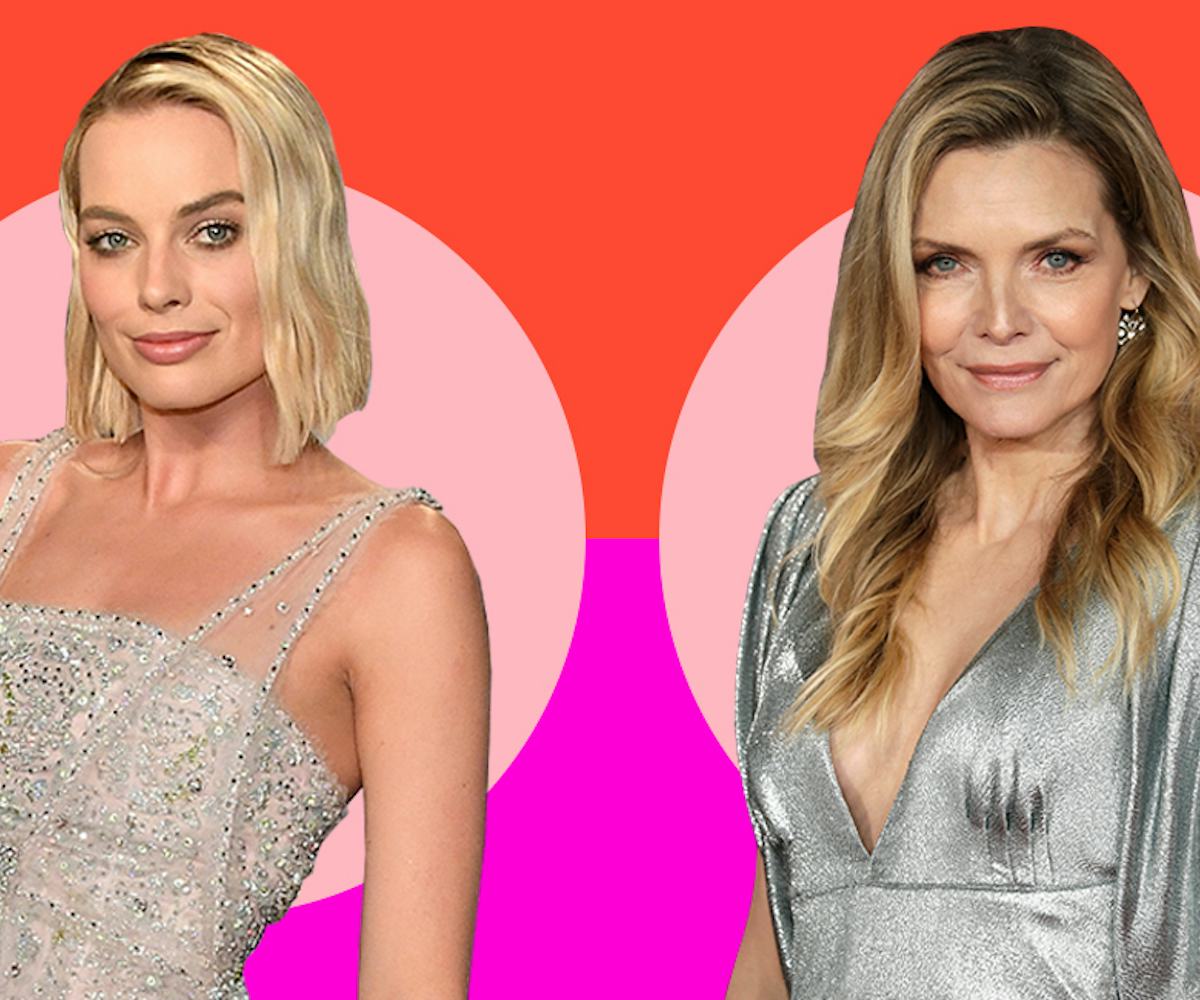 Photos by Getty Images
Why Margot Robbie Is This Generation's Michelle Pfeiffer
It may seem early to call it, but we're doing it anyway: Margot Robbie's a true superstar. In the five years since her breakout role in The Wolf of Wall Street, she's starred in four Academy Award-nominated movies and a handful of gimmicky but well-played smaller films. It's a short amount of time, yes, but it's enough to position Robbie as Hollywood's not-so-secret weapon—a superlative Michelle Pfeiffer has had attached to her name since Scarface.
Now, Robbie and Pfeiffer are not the same type of actor. They do, however, possess a similar magnetism that, more often than not, steals the show. And no, it's not merely because of their appearance. There's an energy to both of them that's at once provocatively feline and sinister. They can go from coy and sweet to cutthroat in a blink of an eye. Had Suicide Squad come out in the '80s, you know Pfeiffer would have been cast as Harley Quinn the same way Robbie would have been cast as Catwoman in Batman Returns. The energy these two actors possess is intimidating, to say the least, and captivating to no end.
Unlike other actors who operate in specific genres, Robbie and Pfeiffer can play in any. They have the range. Robbie shines in a muted drama, like Goodbye Christopher Robin, just like she does in her Academy Award-nominated performance in I, Tonya. Pfeiffer, for her part, can camp it up in Tim Burton's Dark Shadows, but can also play a woman on the brink of a nervous breakdown with deft nuance in Where Is Kyra? No two performances from either actress are alike, but they're all undeniably them.
These two actors hone their craft rather than commodify it. Robbie's made it a point to eschew tabloid drama and hardly ever gets terribly personal in interviews. She got married in 2016, but no one knew until months later. Pfeiffer has done the same. She disappeared from Hollywood in 2013 (coincidentally, the year Robbie broke big) to focus on her family and making herself, as she calls it, "unhireable." Together, these two have transcended the boxes Hollywood was quick to put them in—pretty, blonde, and talented—and have made career decisions that keep the focus on the latter. Pfeiffer is already an icon. Robbie is on her way to being one with this month's Terminal set to highlight, yet again, her dexterity in balancing the crazy with pitch-perfect physical comedy. Now, who in Hollywood wants to greenlight a Stardust 2 starring the two of 'em?