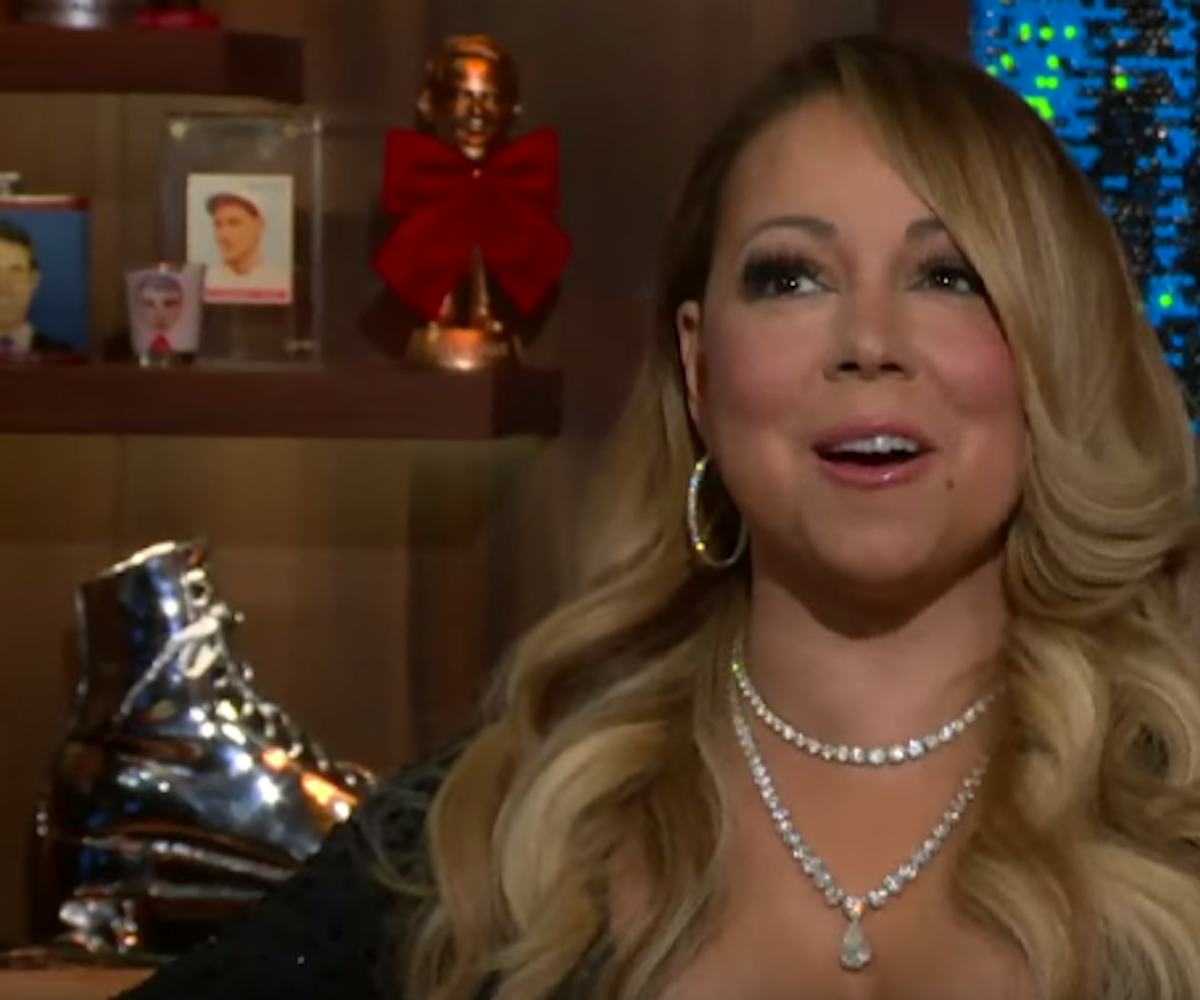 Mariah Carey Ethers Ariana Grande And Demi Lovato On 'Watch What Happens Live!"
"I don't know her either, so I wouldn't say anything to her"
Mariah Carey was back on her favorite talk show Watch What Happens Live! where she continued her trend of ethering fellow divas. It was on that same couch that Mimi famously claimed she doesn't know Jennifer Lopez, who said they, in fact, do. That moment inspired host, Andy Cohen, to get Carey to play a round of "Does! She! Know! Her!" which is basically what it sounds like. Cohen cycles through all the divas of the day and asks Carey if she knows them.
Does Carey know Ariana Grande, who Cohen insinuates is a young version of her, earlier in her career? Nope. Nope, she does not. "I don't know when early in the career was… Honestly, I'm not familiar, I listen to hip-hop more than I listen to pop music." How about JLo? The answer is still no, which became clear when an audience member shouted "No!" and Carey pointed to them in agreement. Carey does say she's met Lady Gaga, who came to one of her recent Christmas concerts at New York City's Beacon Theater. "She was very sweet," Carey said. "We had a nice conversation. I enjoyed the moment."  
Carey, who admits at one point that she's surprisingly never had a conversation with Madonna, also had some strong words for Demi Lovato, who in the past has tweeted that Carey's attitude toward her has been "nasty." "I don't know her either, so I wouldn't say anything to her," Carey said about Lovato. "She should come up, introduce herself to me, and say, 'Here's my opinion, what do you think about it?' That's how you handle shit."
Watch the videos, including Carey's thoughts on Taylor Swift, Miley Cyrus, and Britney Spears, and Lovato, in the clips below.