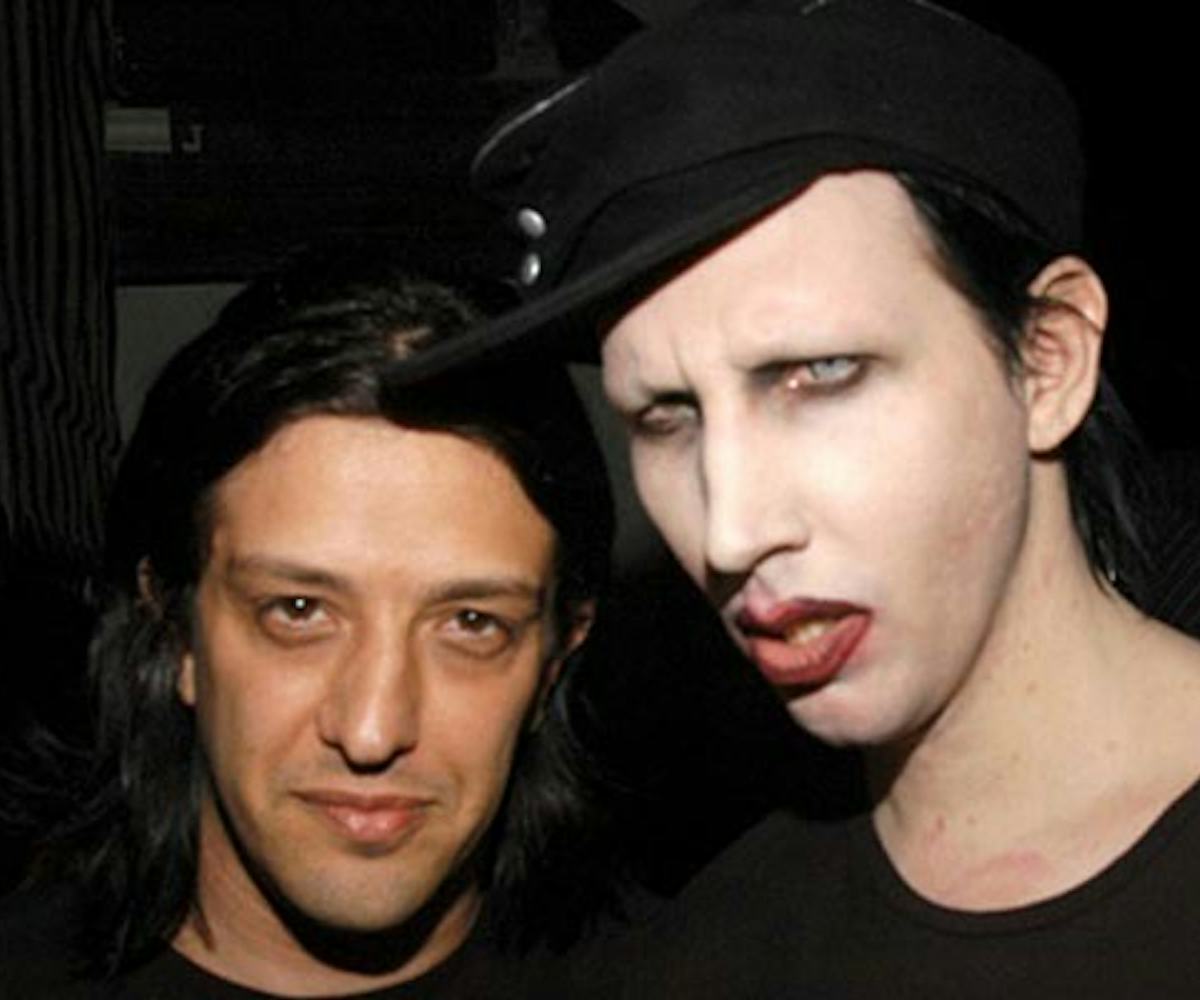 Photo by Stefanie Keenan/Patrick McMullan via Getty Images
Marilyn Manson Parts Ways With Bassist After Sexual Assault Allegations
Marilyn Manson announced on Twitter he's decided to part ways with his longtime bassist Twiggy Ramirez, born Jeordie White, after Ramirez was accused of sexually and physically assaulting his former girlfriend, Jack Off Jill lead singer Jessicka Addams. "I have decided to part ways with Jeordie White as a member of Marilyn Manson," Manson tweeted on Tuesday. "He will be replaced for the upcoming tour. I wish him well."
Addams accused Ramirez of rape and physical assault when they dated in the early '90s. "I said NO. I said NO. I said it so loud enough, that [a friend] came rushing in from the other room to get him off of me," Addams wrote in an emotional Facebook post. "But I had been raped. I had been raped by somebody I thought I loved." On another occasion, Addams alleges Ramirez, in a fit of rage, punched her repeatedly in the stomach as he drove.
She never spoke out publicly about the allegations because her record label had told her "there would be a very good chance that my band Jack Off Jill would be black balled by concert promoters, radio programmers, and other bands and their managers," she wrote. 
Addams immediately responded to the news that Manson had kicked Ramirez out of the group. "Thank you," she wrote. "I am truly at a loss for words."