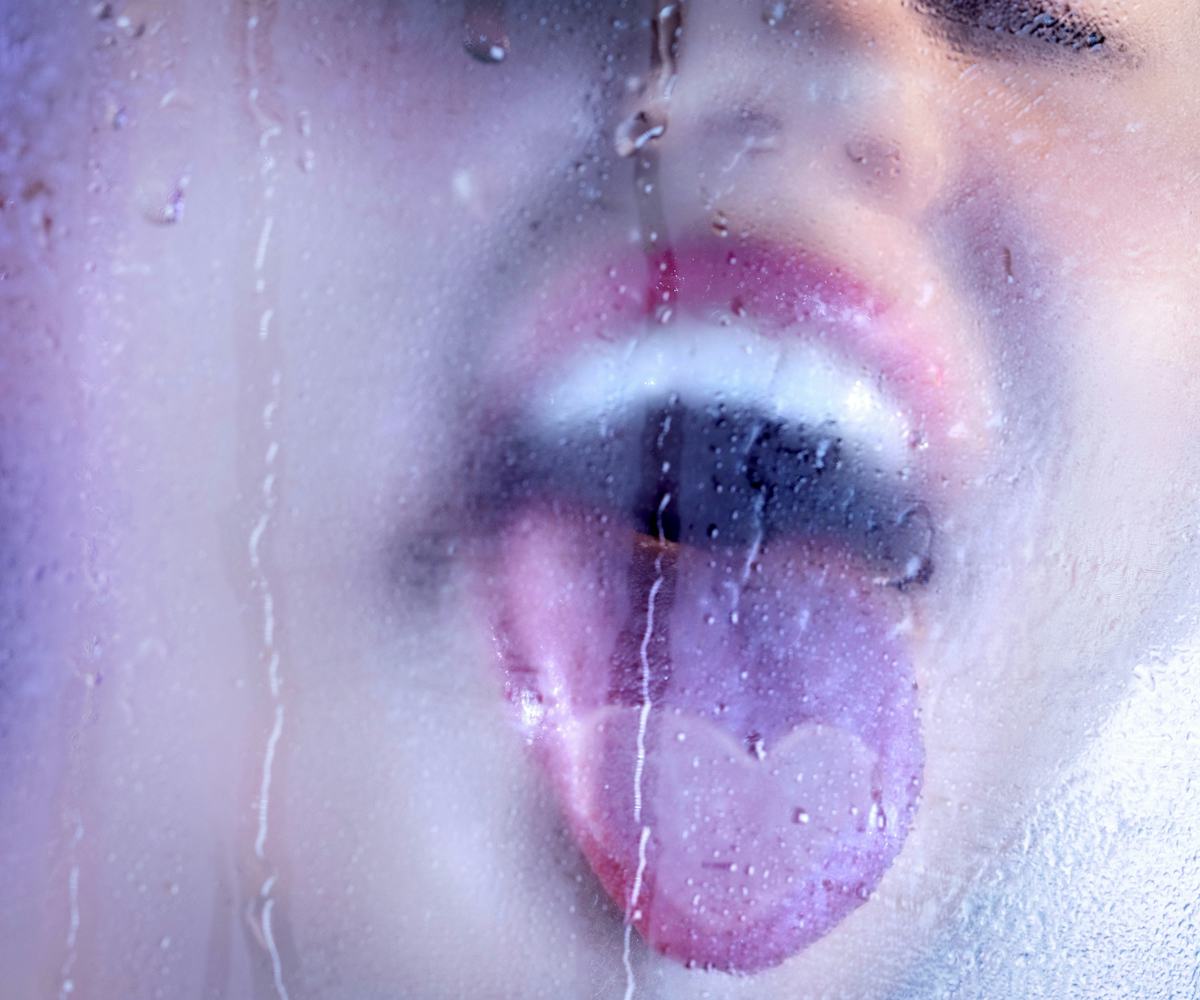 photo courtesy of Marilyn Minter
Marilyn Minter Talks About Her Collab With Miley Cyrus + Planned Parenthood
And the launch of her Marc Jacobs T-shirts
Throughout her career, artist Marilyn Minter has not only challenged norms surrounding sexuality and identity through her work, but she has also become a political force and activist for the defense of women's health. Now, as attacks on women's rights reignite, Minter is working to raise funds for Planned Parenthood. And, as she announced last month, she's doing so alongside Miley Cyrus.
As a more affordable follow-up to their limited-batch prints, which were sold for $5,500 on Artsy, the duo is releasing two outtakes from their three-hour portrait session on exclusive Marc Jacobs T-shirts. With 100 percent of the proceeds going to Planned Parenthood, Minter hopes to raise funds that will help the organization fight ongoing lawsuits and continue to keep their doors open and provide affordable health care for both women and men. But, above all, the controversial collaboration, which Minter points out isn't a "typical Miley Cyrus picture," is inciting more discussion about the importance of having access to abortion services, and what it means for women to fight for the right to retain control over their sexuality and health.
"Right now, it feels like the right wing is stopping everybody's support by threatening to boycott," Minter explains. "Nobody was gonna stand up for marriage equality, and once they did, the culture changed. We need to mobilize our base."
Read our interview with Minter and shop the T-shirts, below.
How did this collaboration with Miley Cyrus and Planned Parenthood come about?
Myself, Cindy Sherman, and Laurie Simmons did an auction at Sotheby's, and we raised about $2.5 million for Planned Parenthood. Because of that, [Planned Parenthood] was kind enough to honor me with their Women of Valor award. I thought, "Well, let's find a way to make more money! And let's get somebody young and connected who would be willing to give me the award." We came up with Miley Cyrus because we knew she was working with Jeffrey Deitch, and we had access to access to her. So we wrote a handwritten letter and Jeffrey said he would deliver it with these pins—with the Planned Parenthood saying "Don't fuck with us, don't fuck without us" [on them]—that I had made. Then, about four or five days later, I was introduced to Diane Martel, who did a lot of videos for Miley. She FaceTimed her right there at the party, and we asked her. She said, "Sure!" and everything just fell into place. Then, we thought, why not do a portrait of her? There was no time and no planning—nothing. She happened to be filming in New York, so she gave me a three-hour window and I shot her for the portrait that we sold at the auction.
She was a delight to work with. And I had this idea of doing a video so we could put that on social media. I wasn't even thinking about T-shirts; I was shooting just strictly to make a portrait. We had all these outtakes, and my art dealer, said, "Well, you know kids can't afford a $5,000 portrait to raise money for Planned Parenthood. Why don't we make T-shirts for $50 bucks?" And in an afternoon, we got Marc Jacobs on board. 
You lived through a time when abortion was illegal. Does that give you a different insight into what's happening across the country now? 
That's why I'm so adamant. I fought so hard. My colleagues and I saw people getting illegal abortions all over the place, and it not turning out so great. We're freaking out now. We thought this was game-over, and our side won. And who knew that it was getting erased all over the country? All of these state legislatures are closing down Planned Parenthood. Where do you go when you don't have any money and you're a teenager? If you're a scared kid, what are you gonna do? It's also a place to get birth control, and for transgender people to get screenings and hormones. Planned Parenthood serves underserved communities with inexpensive, safe, and kind services.
Your work has always embraced sexuality, and years ago was considered to be extremely controversial. That's let up a bit, but was the intention behind this shoot to make a connection between women taking control of their sexuality and health, which is what Planned Parenthood is about?
Before the Internet, I didn't really feel like "my side" won. Censorship was always trying to create safe spaces, but there are no safe spaces unless you are on your toes. I think it's censorship from the left, which I find really disturbing. If you can't fight hate speech or censorship, you have to fight it with good speech. Repression is what creates this volition. Women taking control of their own agency—in their own health and their own sexual being—seems to be very frightening to a large number of the population. Why is that still trending? Slut-shaming by males and females is really prevalent, and it's gotta stop. I think your generation is really addressing it. 
Do you have any more projects in the works with Miley and Planned Parenthood?
You will get plenty of those. Stay tuned. I really want people to buy the pins, T-shirts, and prints so that Planned Parenthood can fight. They're being sued for $22 million so they're gonna need the money for lawyers. If you get rid of Planned Parenthood, then what's next? Kids gotta wake up to what's going on. I think that the apathy just has to disappear now.
Marc Jacobs, Pro-Choice Miley T-shirt, $50, available at MarcJacobs.com.
Marc Jacobs, Miley Hearts Planned Parenthood T-shirt, $50, available at MarcJacobs.com.