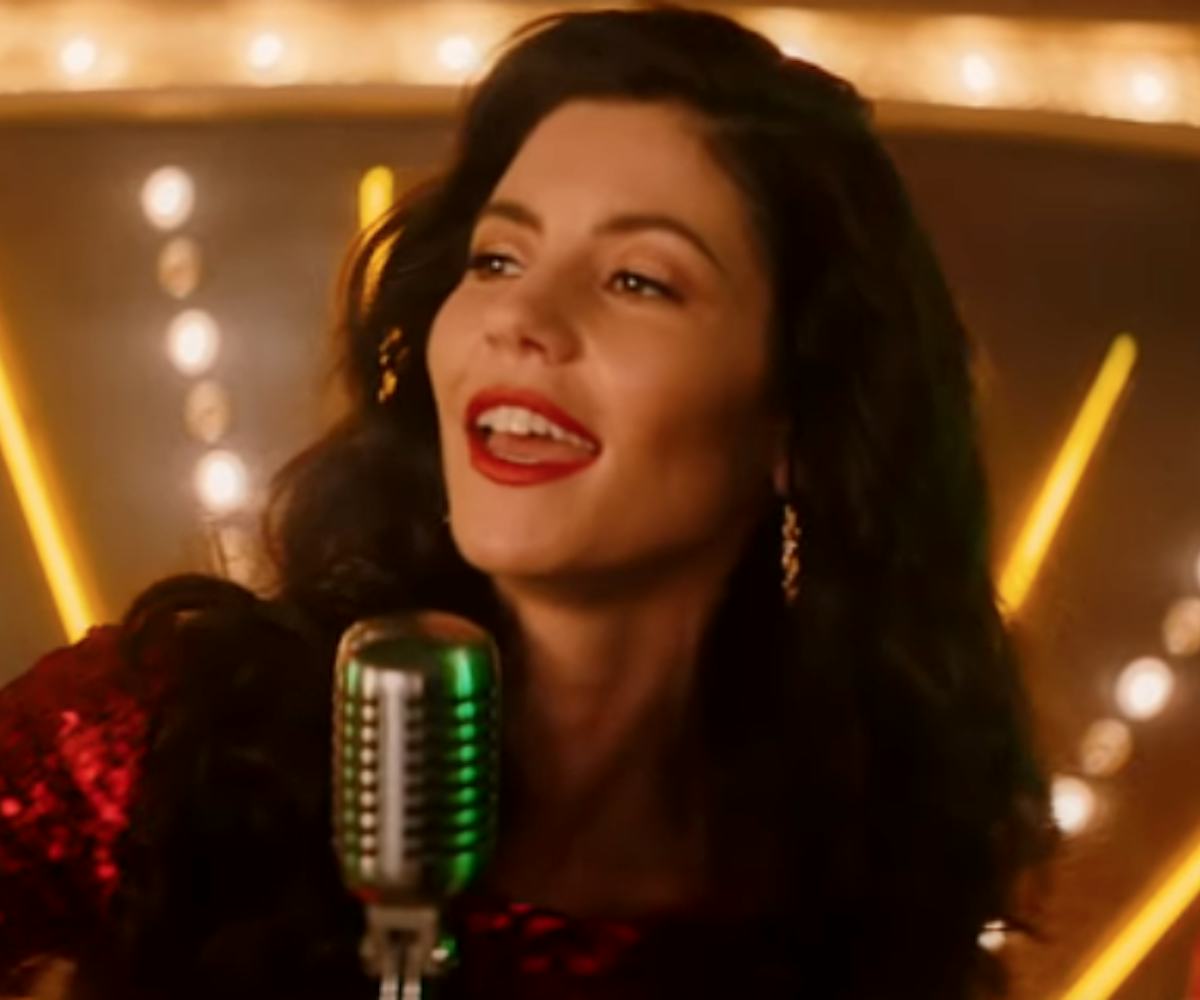 Photo via Clean Bandit/YouTube
Marina Returns With New Song And Video
As a collaboration with Clean Bandit
That new Marina and the Diamonds song we were talking about earlier this week is finally here. Featuring Marina Diamandis and Luis Fonzi, the Clean Bandit single, "Baby," dropped today along with a video. Oh, and she's just "Marina" now, no Diamonds.
In "Baby," we hear Marina pining over a lover she left for someone else (she made the wrong choice and is regretting her decision). Over the course of the track, she comes to terms with the fact that they'll always be in her memory as the one who got away. Fonzi's verse is sung in Spanish, bringing even more flair to the Latin-influenced song.
The video is essentially a visual retelling of the song but brings a whole new level to the story by making the lost lover a woman. The visual places Clean Bandit's Grace Chatto in Marina's shoes, with her fondly remembering an old flame—played by Australian artist Sharley—as she's getting married to a man, played by Fonzi. Flashback scenes show the past relationship and the homophobic experiences that may have led them to eventually part.
The track is the latest single off of Clean Bandit's upcoming album, which will feature collaborations with Demi Lovato, Ellie Goulding, Charli XCX, and more. Watch the video, below.