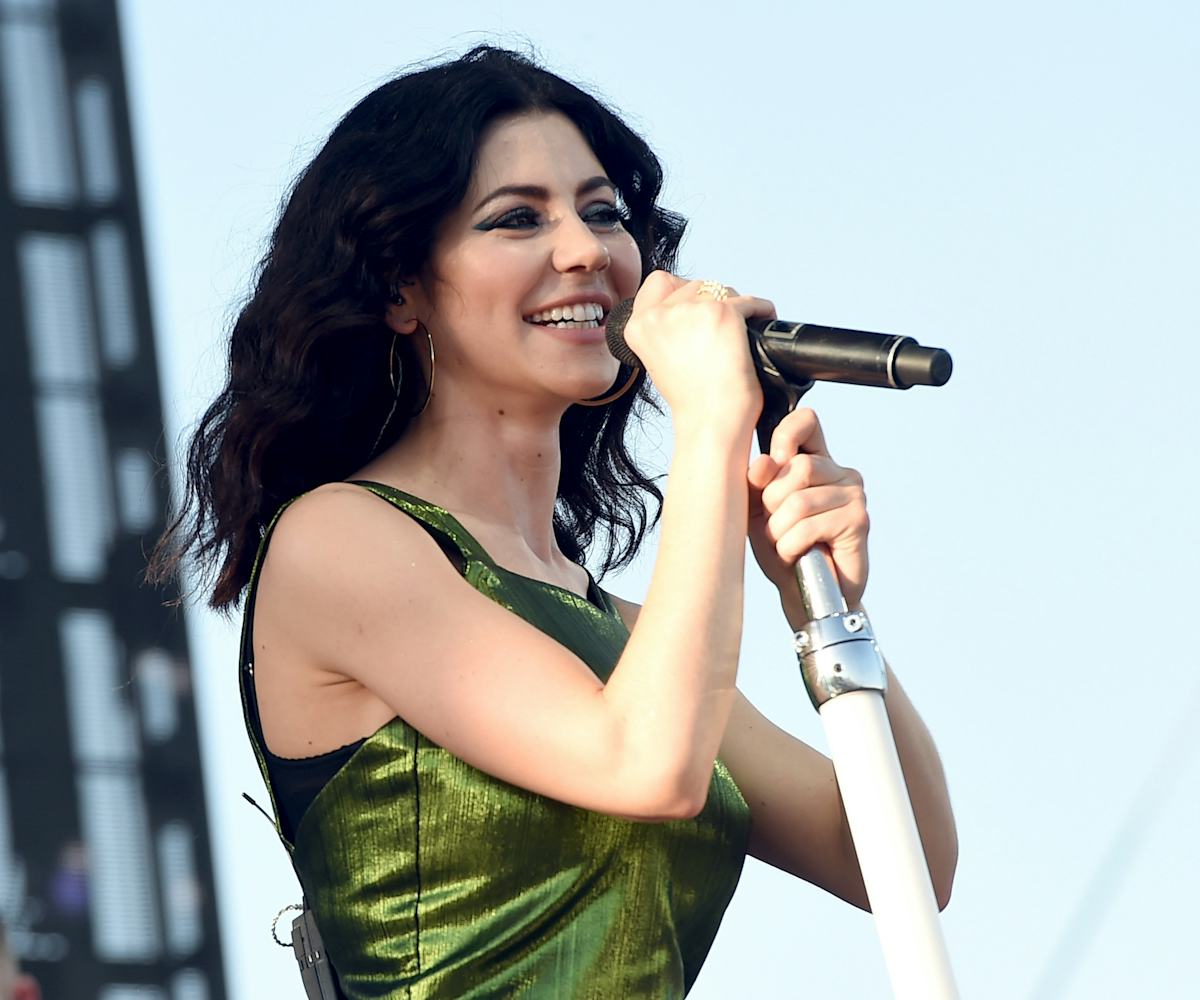 Photo by Kevin Winter/Getty images.
Marina And The Diamonds Opens Up About Her Battle With Depression In Revealing Twitter Q&A
Marina Diamandis, the Welsh singer-songwriter who you probably know as Marina and The Diamonds, is one of our generation's most outspoken pop stars. It's a personality trait that gets most distilled during her trademark "FAQin Hell" Q&A sessions, where Diamandis records herself answering fan questions via Twitter. The latest episode—set to commemorate the end of what she called her Froot era, named after her third studio album—was the most revealing one yet.
When a fan asked if she had any advice for people suffering from anxiety or depression, Diamandis was quick to open up about her own struggles. "I have suffered from both for long periods of time," she admitted. "I think one thing I would say is that I was never diagnosed for anxiety, which I've definitely suffered from for close to a decade. I wouldn't recommend going on medication personally, but I would recommend getting help with counseling to see what the root of your problem is."
When asked how she managed to overcome her depression, Diamandis was reminded of a quote she heard on television. "It was a guy on the news and he said, 'I'd always wanted to be happy my whole life and so I chose to be.' And that just seemed so simple but it was very profound for me, that you decide to be happy, it doesn't just happen to you."
The interview eventually turned to topics like who she's supporting for president (Hillary, duh), and what her favorite book is (How To Develop Emotional Health). For highlights of what will likely be the last "FAQin Hell" for quite some time, see below.