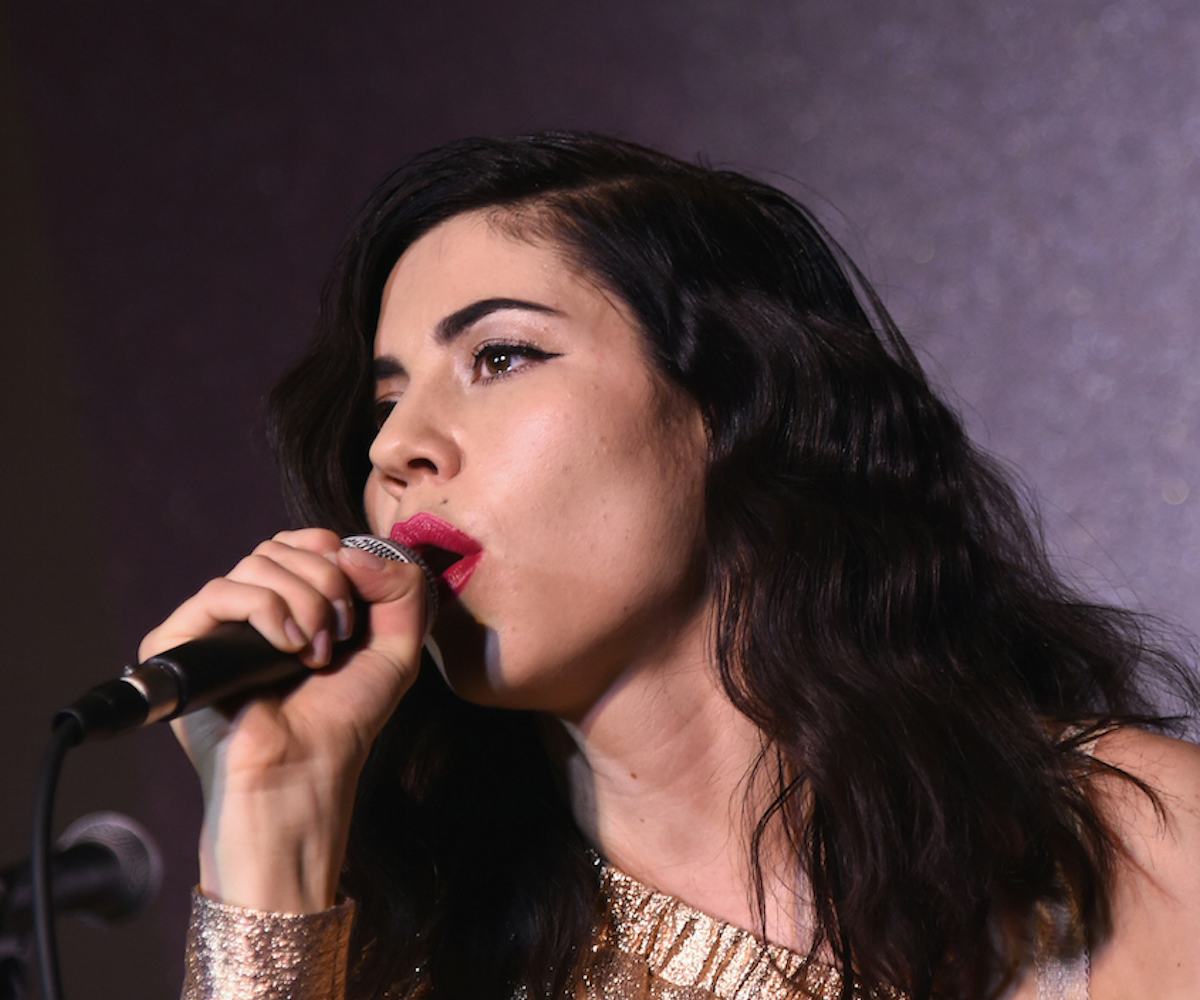 lya S. Savenok / Getty Images
Marina Diamandis Unleashes Girl Power, Defends Kesha On Twitter
"the internet has become an incredible tool for progression"
The words "Twitter rant" usually prompt the same chain reaction: Look up Kim and Kanye, laugh, cry, and shut down your laptop. But Marina Diamandis just unleashed a tweet storm we can all get on board with. The singer-songwriter behind Marina and The Diamonds took to social media in honor of yesterday's International Women's Day to promote the #HeForShe movement, thank parents for raising all genders equally, and—above all—to exalt the beauty of feminism.
She also used her platform to speak out for team Kesha. In the dark wake of the court decision that mandated Kesha to continue working with her alleged abuser Dr. Luke (who Marina has previously worked with), waves of sympathetic support rolled in from all corners of the World Wide Web—celebs included. Marina officially added herself to the roster by tweeting, "I truly admire you" to all of Kesha's supporters, followed by "She is so brave. She will win in the end." Finally, she gave a warning to abusers: "We now live in an age of exposure. Rape and abuse allegations don't fade away." Word.
Marina finished her mini speech with an optimistic reflection on Internet culture: "The Internet has become an incredible tool for progression + social change. Bravo the Internet!"
Read through her entire manifesto, below: