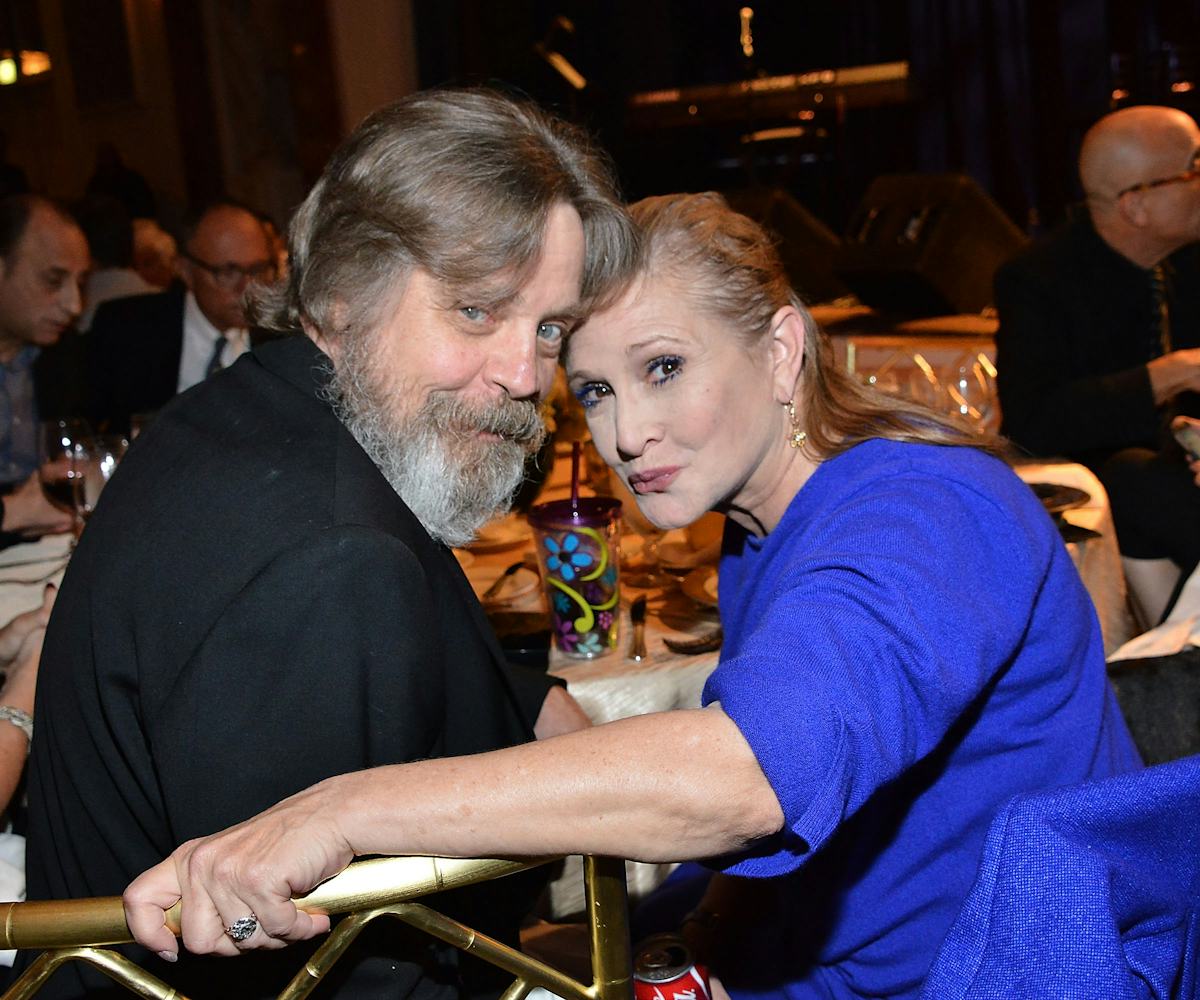 Photo by Araya Diaz/Getty Images
Mark Hamill Reacts To Princess Leia Becoming A Symbol Of The Women's March
"Someone has to save our skins…"
A long time ago in a galaxy far, far away... a brave princess spearheaded a rebellion against an evil white supremecist empire. Now, that princess has become an icon in our current struggle against a similarly evil imperial oligarchy.
If you were at any of the Women's Marches around the world yesterday, it was likely you saw the face of the recently-deceased Carrie Fisher plastered on at least more than one protest sign. Popularized through posters designed by artist Hayley Gilmore, General Organa has become one of the de facto symbols of an emerging movement across planet earth:
Carrie Fisher's unabashed feminism is now serving as inspiration for a new generation of rebels. But what does Leia's bro Luke have to say about this whole thing? We defer to Mark Hamill, the actor who played the Jedi hero and was a close friend of Fisher's, for an answer. Get your tissues ready, Star Wars fans:
Hamill hasn't been staying silent throughout this whole thing, either. He's recently taken to reading Donald Trump's tweets in the voice of The Joker (the other role he's most notorious for):
May the force be with all of us as these demonstrations continue.