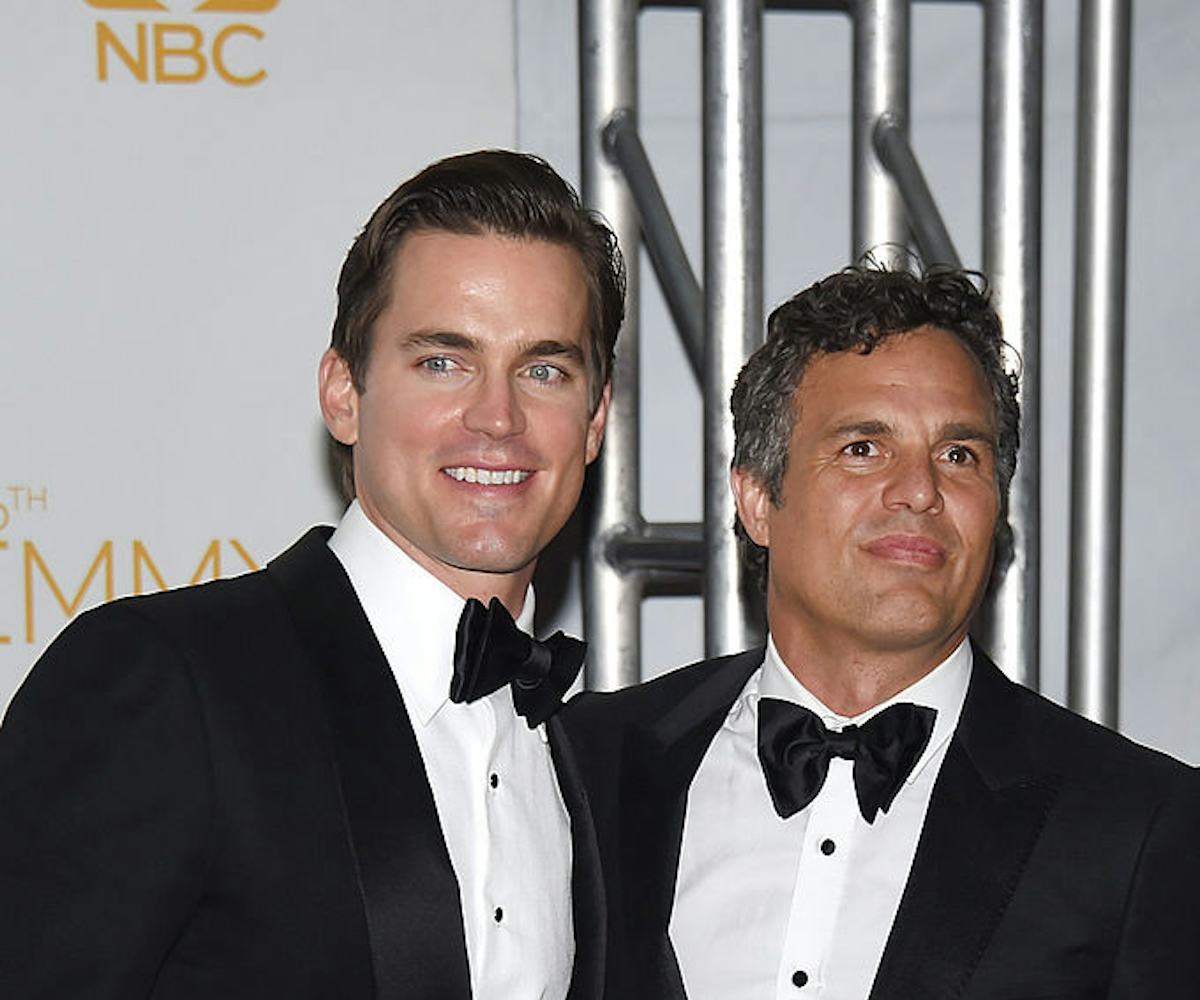 Photo by Jason Merritt/Getty Images
Mark Ruffalo Speaks Out After Being Accused of Trans Insensitivity
"To the Trans community. I hear you."
After news emerged that cis male actor Matt Bomer would be playing a transgender sex worker in the upcoming film Anything, activist and trans woman Jen Richards tweeted about the inherent unfairness, and even danger, that comes from casting cis people in transgender roles.
Richards' point—which she elaborated upon over the course of the next few days—is that it does a huge disservice to the trans community by giving transgender roles to non-trans actors. This is as much of an identity erasure as when white actors are cast in parts meant for other races (see: Matt Damon and Scarlett Johansson). Visibility is extremely important within the trans community since it's one of the best ways to bring to light the issues faced by marginalized groups. Representation in all parts of society, including pop culture, is a key aspect of achieving equality. And Richards felt betrayed and angered that yet another opportunity to offer trans representation had been lost. Further, one of the biggest difficulties that the trans community faces is the perception that they are not really the gender they identify as; this idea is perpetuated by allowing cis men to constantly play the roles of trans women.
As one of the producers of Anything, Mark Ruffalo was called out by Richards for his responsibility in the decision to cast Bomer. Ruffalo and Bomer co-starred in The Normal Heart, which was written by activist Larry Kramer and centers around the fight to bring attention to the AIDS crisis in the late 1980s; Ruffalo was so impressed by Bomer that he suggested him for the role in Anything. 
Last night, Ruffalo responded to Richards, citing the "profound experience" he had with him while making The Normal Heart. Ruffalo also demonstrated a willingness to listen and a refreshing and humble openness to the criticism he was receiving. 
Richards responded with a "thank you," and confirmed that she would like to speak with the actor-producer about the issue. Hopefully, that conversation will take place, and it and a larger one will help create an environment in which all people will be able to see themselves in our common cultural narrative.