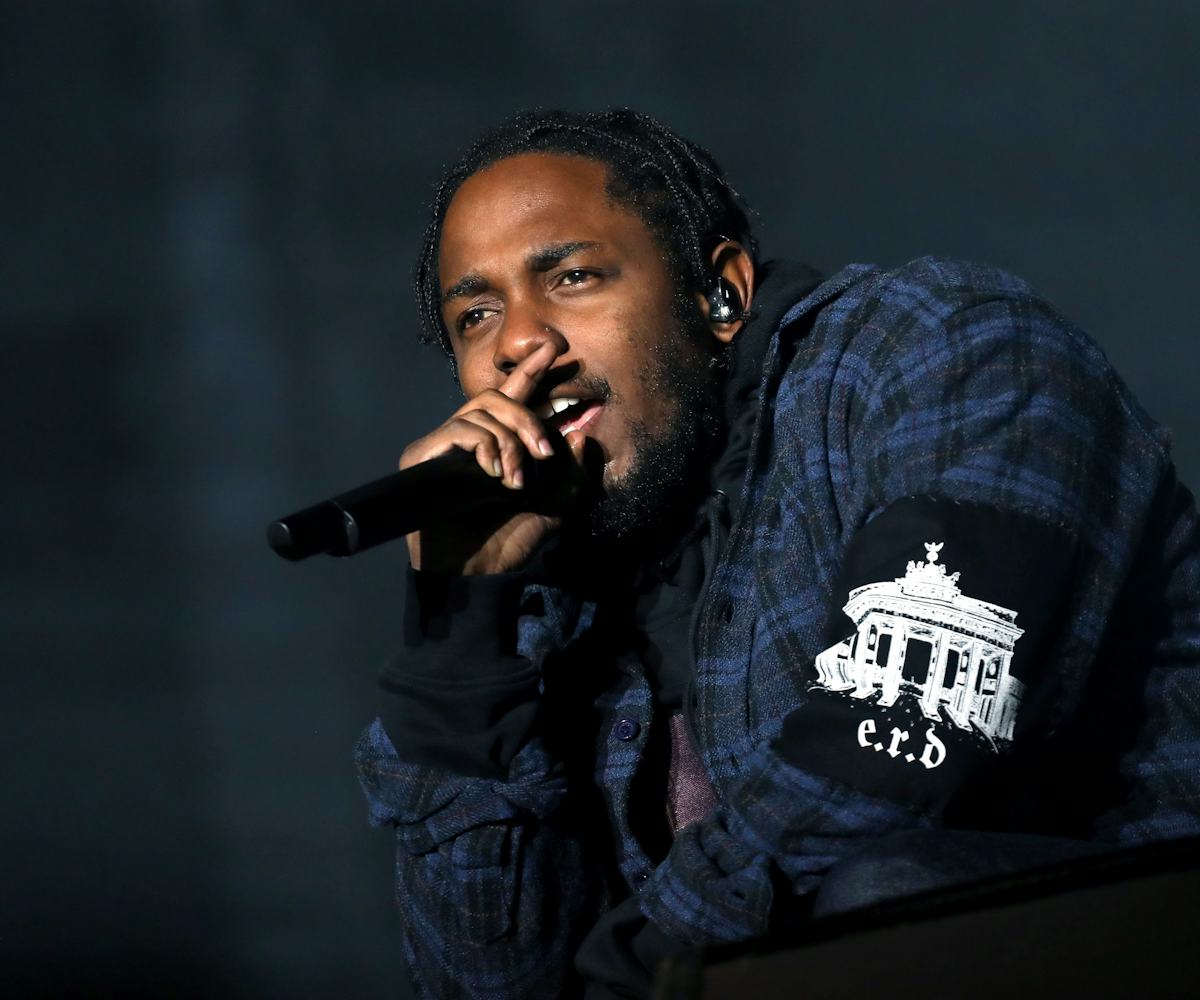 Photo by Rick Kern / Getty imags
Kendrick Lamar Goes Pop On Maroon 5's "Don't Wanna Know"
Despite the enormous street cred he's cultivated since exploding onto the scene with 2012's Good Kid, M.A.A.D City, Kendrick Lamar has shown that he isn't afraid to go pop. After spitting fire on Taylor Swift's "Bad Blood" remix last year, Lamar has once again made a play for Top 40 ubiquity, this time on Maroon 5's new track, "Don't Wanna Know."
The band shared the single late Tuesday, and it has all the makings of a chart-topper. Say what you will about Adam Levine and his merry band of dad rockers, but there's no denying that they know how to write the hits. As for Lamar, is there a major release this year that he hasn't made an appearance on? Albums from Kanye West, Frank Ocean, Sia, and Beyoncé were all enhanced thanks to guest verses from the Compton Kid (yes, we just coined that).
The video for "Don't Wanna Know," will premiere Friday on the Today show, while Maroon 5 and Lamar are scheduled to perform it live for the very first time on the November 3 episode of Ellen. Keep bridging that gap between middle America and urban America, Lamar.
Listen to "Don't Wanna Know" below.