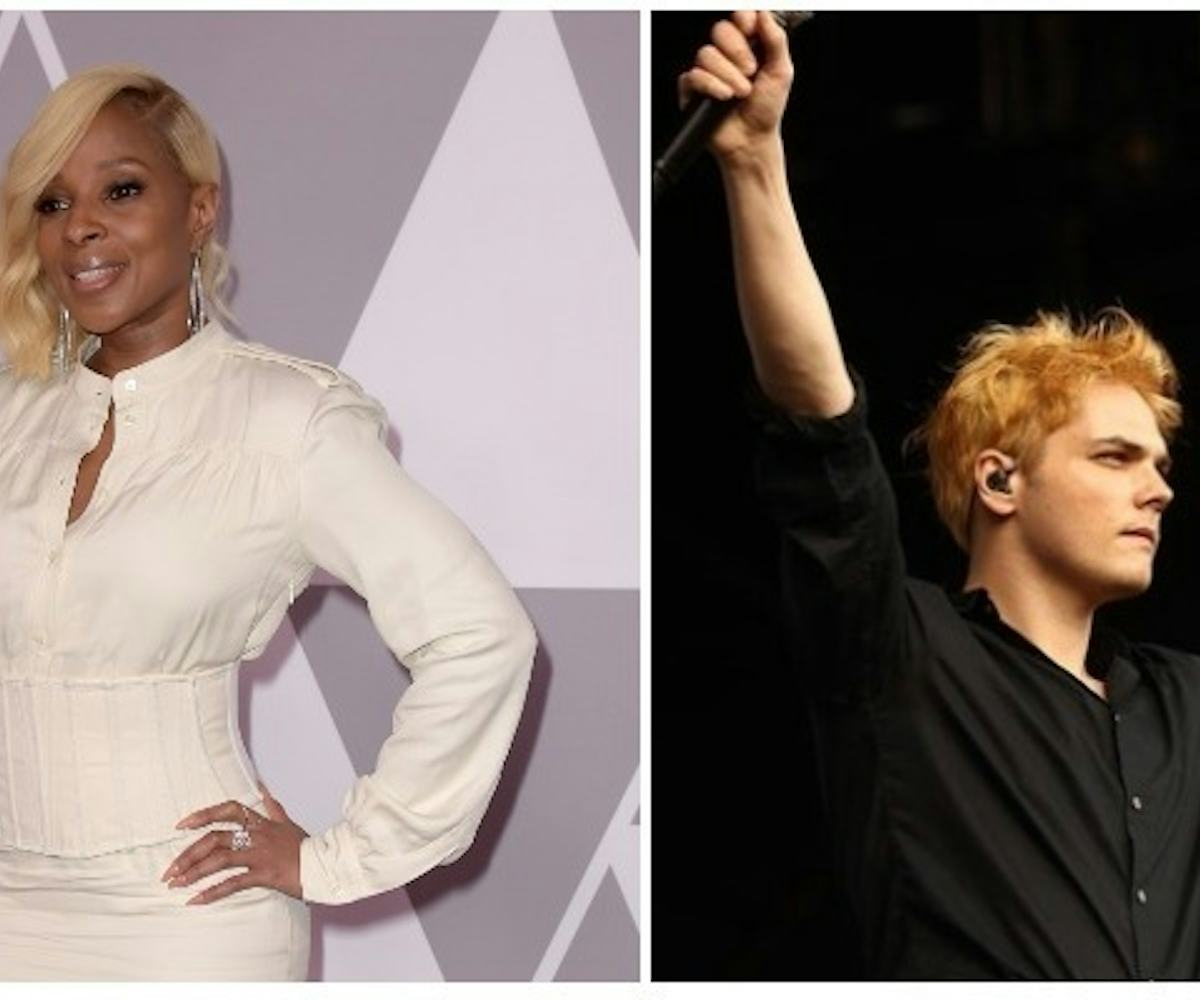 photo by Kevin Winter/getty images; MARK METCALFE/GETTY IMAGES
Mary J. Blige And Gerard Way Are Teaming Up For New Netflix Series
Welcome to 'The Umbrella Academy'
Here's a sentence you probably never thought you'd hear: My Chemical Romance's Gerard Way and Mary J. Blige will be working together on the frontman's new Netflix series. Deadline reports that Blige will star in his comic-turned-live-action series The Umbrella Academy. She reportedly signed a one-year deal for the series for the role of Cha-Cha, a sadistic assassin who travels through time to kill her assigned targets.
"She is sadistic, sociopathic, and her reputation precedes her," the report states. "Her true love is torture, and she thinks of herself as a 'pain artist.' She really doesn't care for people—except for her partner Hazel."
Way's series follows the lives of estranged superhero siblings, who come together to investigate the death of their father. Last November, Deadline announced that Ellen Page would play one of the siblings, a shy violin prodigy named Vanya. 
This role marks Blige's first major commitment to a TV series and puts her back at Netflix following her Oscar-nominated role in Mudbound. There's no word when the series will officially release, but we can't wait to see the cast in action.