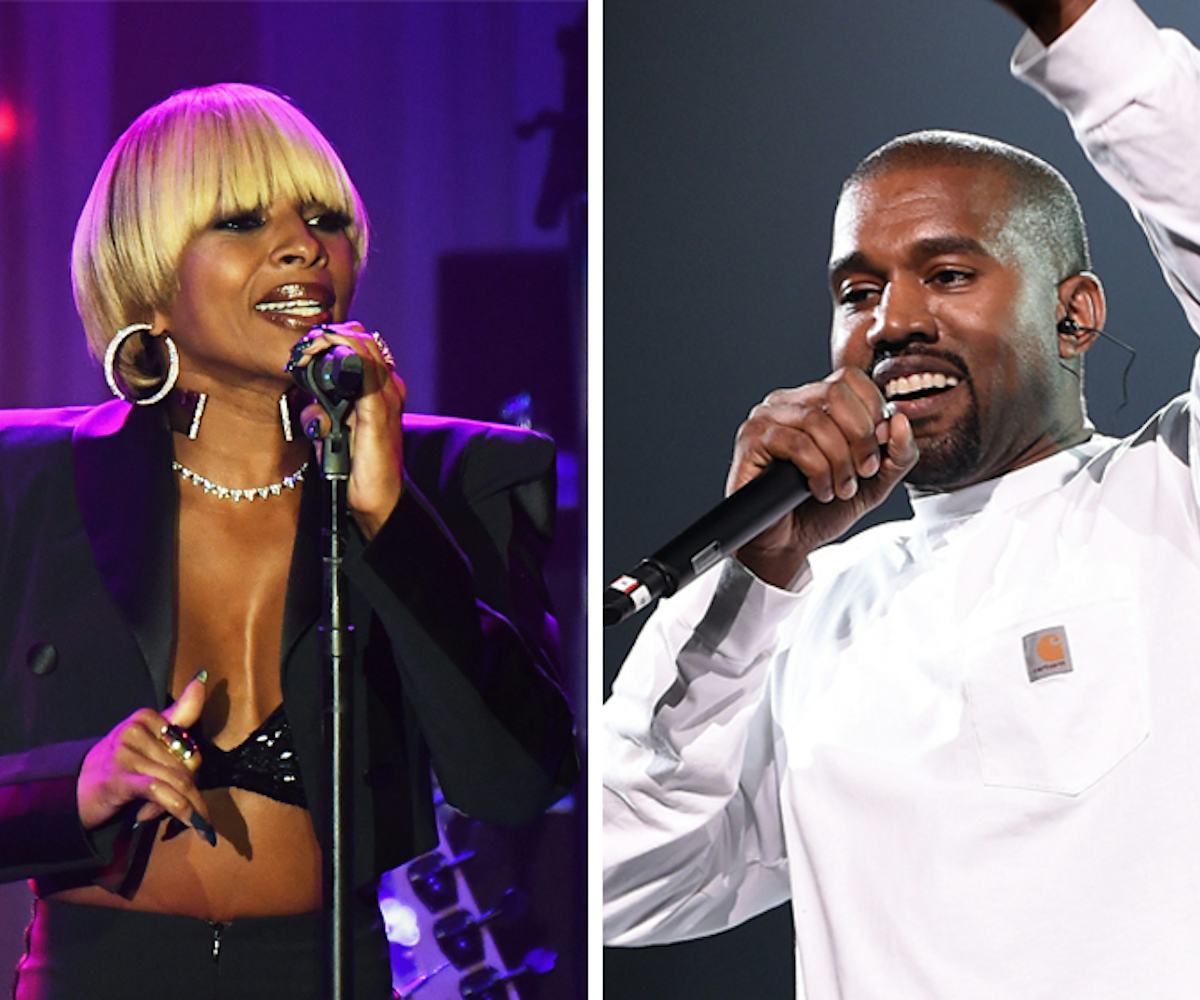 Photo by Kevork Djansezian/Getty Images; by Dimitrios Kambouris/Getty Images for Live Nation
Mary J. Blige & Kanye West Stop Self-Hateration In New Song
Mary J. Blige and Kanye West have a new song together. It's called "Love Yourself," and it should not be confused with that Justin Bieber song because they are very different and promote very different messages. Bieber's promotes hateration and holleration, while Blige and West's uplifts. You can take that to the dancery.
"I've been up and down," Blige sings in the song's ballad intro. "I've been through it all." What follows is drop into a beat made for walking tall and taking zero crap from anybody. West comes in halfway through saying, "I decided not to use my color as a handicap." He then fires off a list of the hats he wears: "designer, artist, producer, and he rap."
"Love Yourself" is an ode to bravery and being headstrong. Having drive is one thing, but the confidence to do it is another. As RuPaul says, if you don't love yourself, how the hell are you going to love somebody else?
Mary J. Blige's new album, Strength of a Woman, drops April 28 via Capitol.