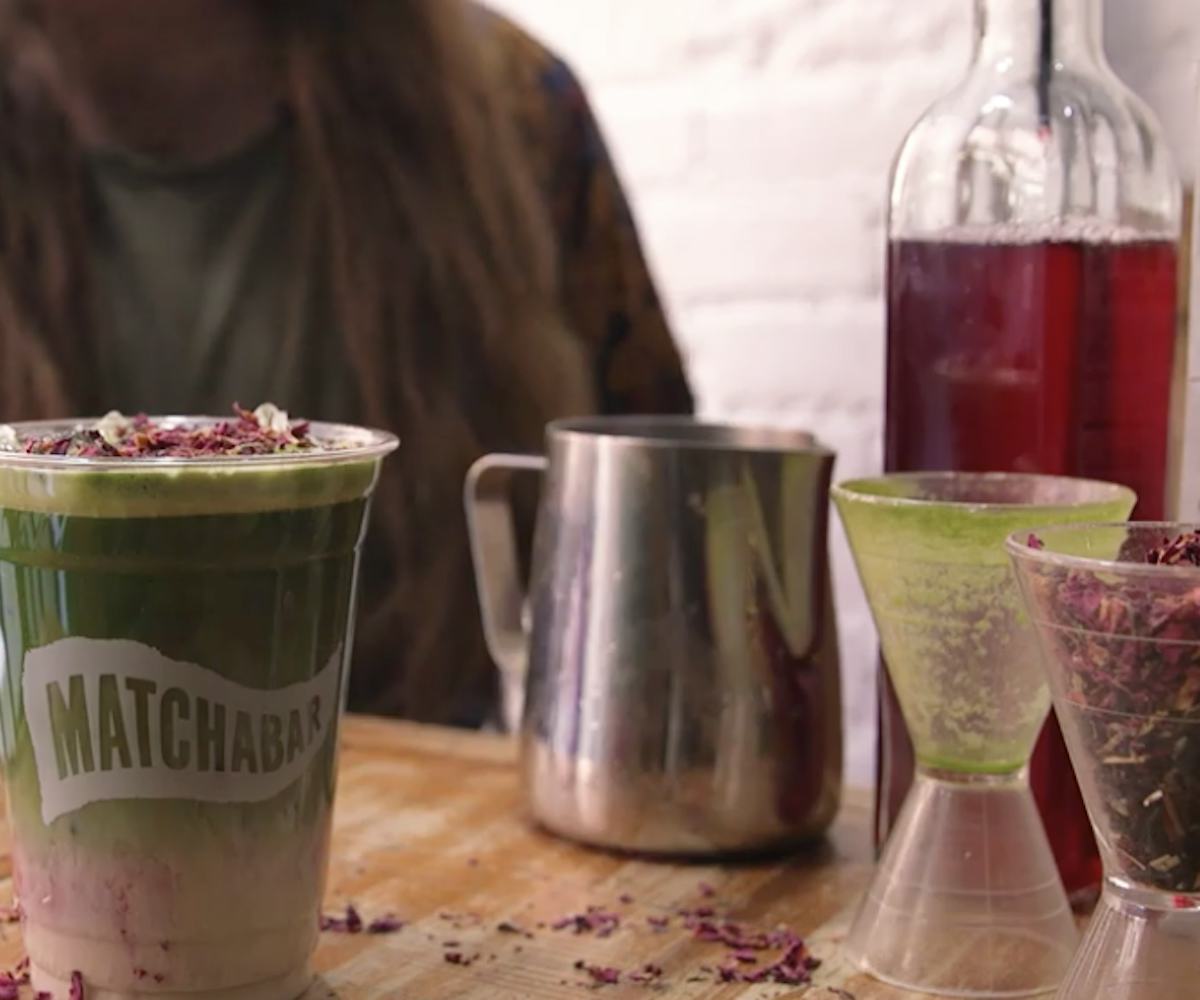 Here's How You Can Make A Matcha Rose Latte At Home
Happy Valentine's Day from you, to you
Valentine's Day is only a few days away, which means you're probably scrambling to find that perfect gift to give to a loved one or yourself. And what better gift than... caffeine? Especially when it's in the form of a delicious rose matcha latte for the rose or matcha or latte lover in your life? Nothing, probably!
We caught up with our favorite matcha enablers, MatchaBar, to help you give you the gift that keeps on giving: the cafe's coveted Rose Matcha Latte recipe that you can easily make at home! And if you don't know where to get matcha, don't worry—MatchaBar's online shop sells a starter kit that will provide you with all the essentials to brew matcha from the comfort of your home.
See how co-founder Max Fortgang makes the drink, below, and recreate it for yourself at home. Happy sipping! 
Ingredients:
6 oz ice
4 oz oat milk (MatchaBar uses Oatly)
2 oz rose/hibiscus tea + 1/16 cup coconut sugar
2 grams ceremonial-grade matcha (whisked into 4 oz water)
4 oz water
Pinch of rose petals
1/4 oz rose water
Credits:
Camera: Dani Okon
Editor: Madeline Stedman