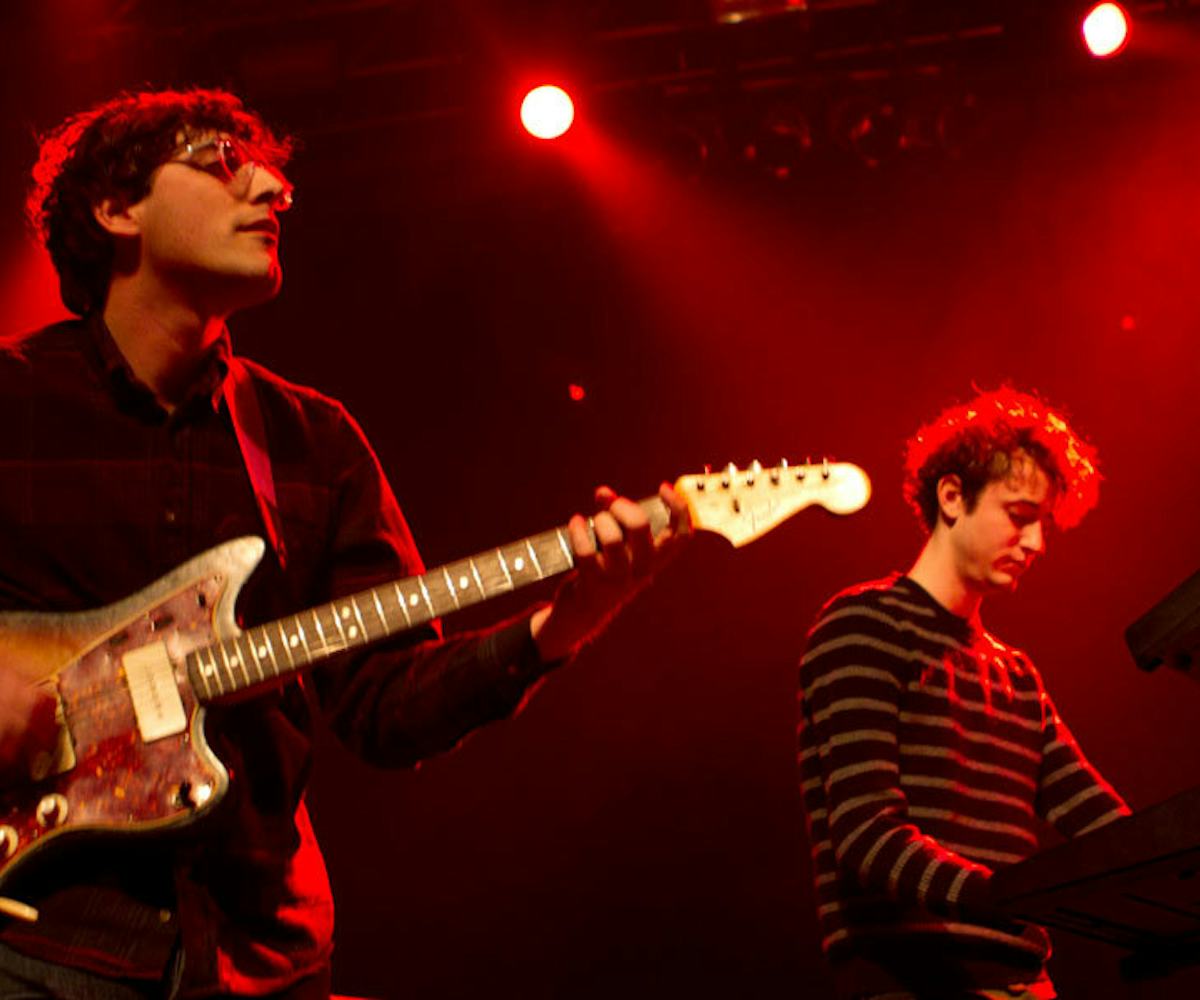 Photo by Cory Schwartz/Getty Images.
7 Women Have Come Forward With Allegations Against Ex-Real Estate Guitarist
Matt Mondanile was dropped from the band after allegations of "unacceptable treatment of women"
If you're having trouble keeping up with the numerous allegations against Harvey Weinstein and the subsequent ones that have emerged against men in power, well, us, too. If you missed it or were taking a much-needed break from all of the news, on Friday, SPIN and Pitchfork reported that ex-Real Estate guitarist, Matt Mondanile, was dropped from the band in 2016 after allegations of "unacceptable treatment of women." Today, SPIN published a piece highlighting seven different women detailing their accounts of Mondanile's alleged sexual misconduct.
As these stories concerning serial predators go, details from a lot of the incidents overlap. Several involve Mondanile groping the women while they were sleeping. "He would say, 'I just took a Viagra, I can't help myself,'" one woman told SPIN. "He basically molested me in my sleep. My way of eventually dealing with that was to lock my door." One young artist was just 19 when she met Mondanile after a concert in Brooklyn, New York. He asked her to show him the bathroom and, while walking there, pushed her into a closet and "shoved his tongue down my throat, then closed the door… and left me in there," she said.
The women involved were all young, all fans, and all excited to meet one of their favorite artists. "He's a super charming, handsome guy, kind of quirky," one woman said. "But I didn't think of him as creepy. He just doesn't come off like that, which certainly helps him get closer to women." And again, as these stories typically go, almost every woman noted that Mondanile's alleged harassment was talked about frequently in his social circle. One person online wrote that his behavior is "one of the biggest open secrets in music." For a little more than a decade, Mondanile used his power and fame to take advantage of young women while people stood idly by. 
It's been a trying week for all, but it's been the most trying for women who have experienced harassment at the hands of men. The circumstances are despicable and unfortunate but, in the wake of Weinstein, women are finding and using the voices that people like him have previously silenced to speak out—and we applaud them.
Read the full piece over at SPIN.