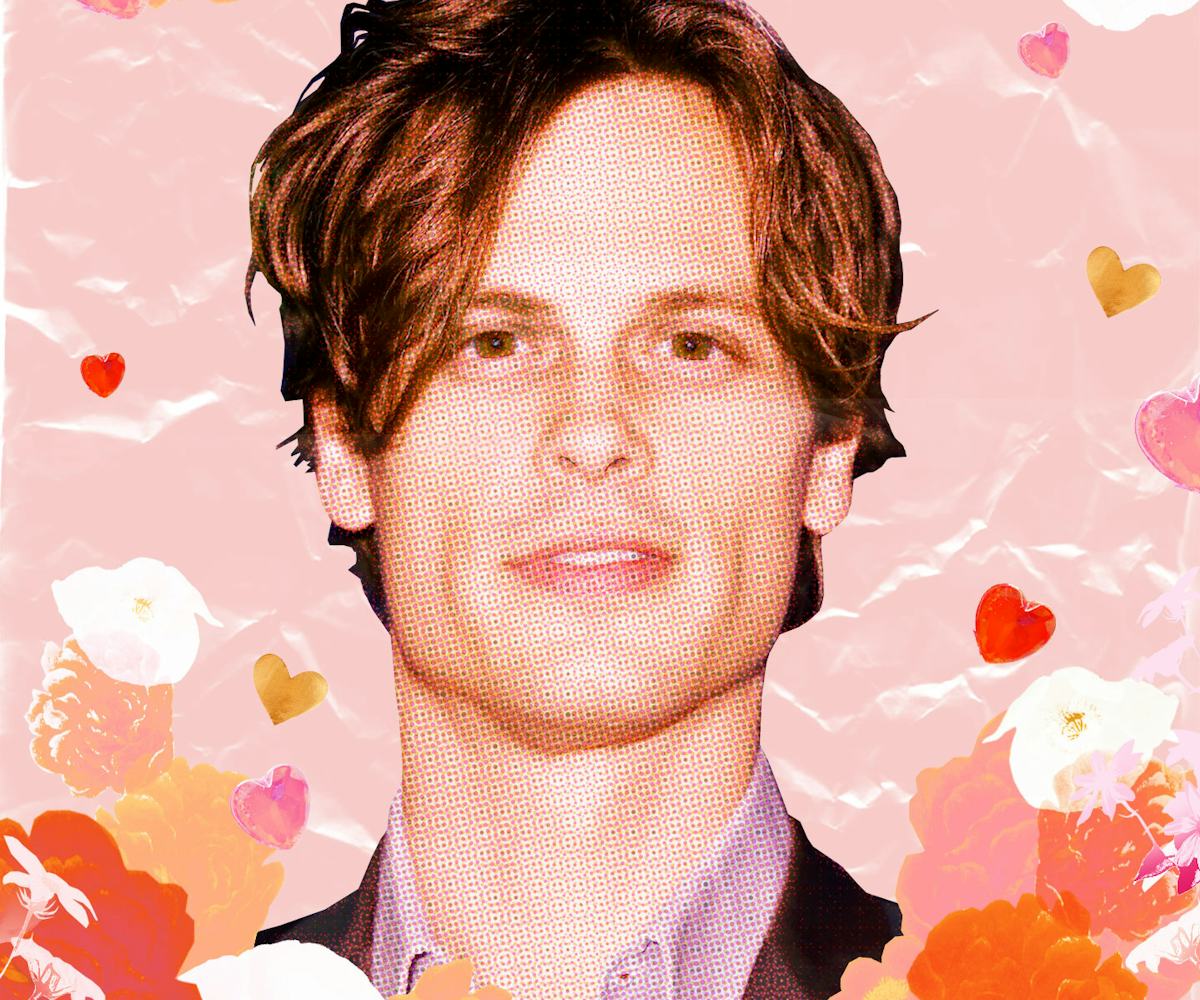 Photo by Alberto E. Rodriguez/Getty Images.
Matthew Gray Gubler Gives Us The Perfect V-Day Playlist
five songs to set the mood
Every year, humans everywhere are struck by the feverish rush that is Valentine's Day. Some people love it, others hate it—and we're somewhere in-between, depending on what's going on in our personal lives. But if there's one thing that we can all agree that we love, it's music. Sadly, most people reading this probably didn't get the chance to experience the joy of being gifted with a customized mixtape or CD. Now, someone will ask to pass the aux cord or will slide into your DMs uninvited and drop a link to a playlist on SoundCloud.
So instead of telling you what we think you should be listening to this weekend, we asked Matthew Gray Gubler to make us a one-of-a-kind playlist straight from his heart. (He even provided the reasoning behind his picks!) We guarantee that these tunes will set the mood whether you're going out on the town or staying in and taking it easy. At the end of the day, this holiday is all about celebrating the most magical thing in the world: LOVE.
Santo & Johnny - "Sleep Walk"
"Its dreamy vibe feels like butterfly kisses on your neck."
Modest Mouse - "Dramamine"
"Believe it or not this song is wonderful to waltz to."
Sam Cooke - "You Send Me"
"Ideal for listening to while smooching in the backseat of the station wagon you borrowed from your parents."
Yann Tiersen - "J'y Suis Jamais Alle"
"This song sounds the way a first date should feel ... nervous, exciting, and French."
Lou Reed - "Perfect Day"
"Because it's 'Perfect Day' by Lou Reed."