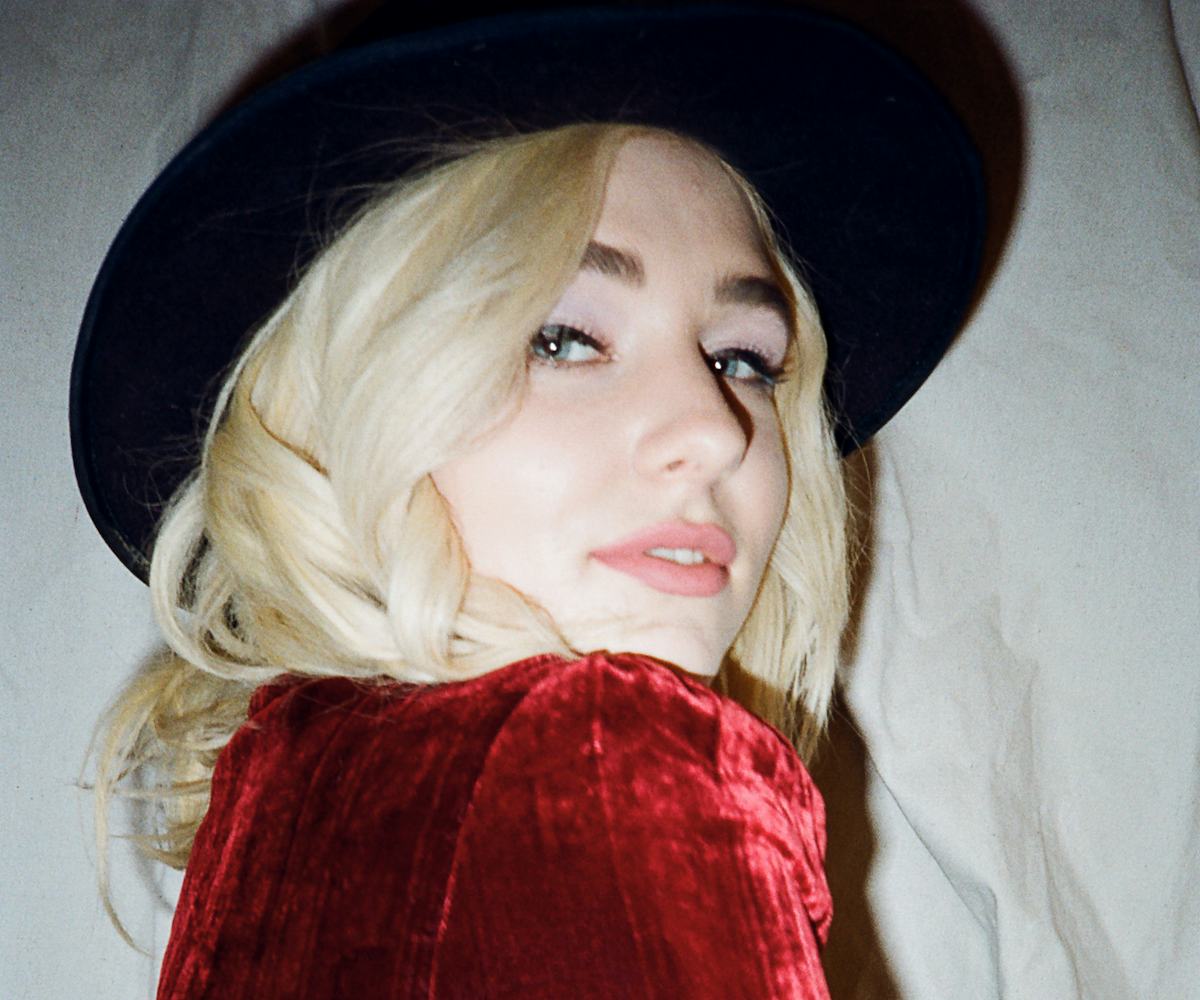 Photographed by Ricky Michiels
Maty Noyes Is Making Noise That Uplifts
Maty Noyes is certainly living up to her last name. (Pronounced "noise," naturally.) After a stellar vocal feature on The Weeknd's song "Angel" and then a writing and singing gig on Kygo's runaway smash "Stay," the 19-year-old Mississippi native, who moved to Nashville at 16 for her music career, is stepping out on her own with her debut EP, Noyes Complaint. But music-making is just one of the ways Noyes is making, well, noise. She's standing up for herself in the face of adversity.
This past October, Noyes called out Kygo's manager, Myles Shear, after he canceled her appearance at Kygo's two sold-out shows at the Hollywood Bowl because, as Noyes explains in an Instagram caption, she was sick and missed a previous show. "'Put on a pretty dress, lipstick, open your mouth and sing,'" she quotes. "'We don't need your voice in the show, we only deal with the best.'" She goes on to say how "sick" she is of dealing with "sexist pigs" in the music industry and that she's "standing up for myself." 
Shear, for his part, released an apology saying he was "truly sorry for what was said and for the situation that unfolded, and hope[s Noyes] will accept my apology." Meanwhile, Noyes put her energy toward Noyes Complaint, truly a delightful collection of pop songs. It incorporates a myriad of influences that all come together with her unique and arresting voice, and like many of her songs suggest, there's an equal ratio of spice to sugar. You can't complain about that.  
Ahead, for the first time, Noyes talks about why she chose to speak out and, of course, tells us why her particular brand of noise is a must-hear.
With a platform as big as yours, it's really encouraging to see you using it to do good and start big dialogues. How does your position as a public figure inform how you speak out?
You know, it's just that I speak out for what I believe in. I really do believe in being a good example for young girls and for all the women out there. The reason why I spoke out is because I want other people to feel like it's okay to do so. It's 2016, these things shouldn't keep happening, and the only way to stop them is to address them and call people out on it. I'll always believe in women's rights, and making sure that dialogue is loud. I just believe in doing the right thing and respecting each other.
Speaking of being uplifting, 2016 has certainly been the year where women have come together to support one another...
We have to have each other's backs!
Yes! What women in your life do you look up to and who uplifts you?
I love Lena Dunham. I think she's amazing. Michelle Obama's super cool. I love all women. Ellen [DeGeneres] is amazing. Oprah. Anyone who's about bringing us together and not pulling us apart. The biggest problem I've found with making girlfriends is a lot of them want to be jealous and catty, but when I find a girl that's like, "Yo! Let's just lift each other up, flower power," that's what I love. I think all women should be informed that we don't need to be pitted against each other. That's what society wants, and we have to put a stop to that.
At the end of the day, what is one thing you do to ground yourself?
Every day I go through my head and start the day by saying everything I'm thankful for. I'm thankful for the fact that I can walk, for the fact that I can exercise even though I hate exercising, for the fact I can sing. I have a talent, I have a voice. Small things. The fact that I eat and I can have a roof over my head. That really helps me.
Would you advise other young artists who want to do what you're doing to up and go?
The most important thing for young artists is to just really believe in themselves. A lot of times, people will make fun of you and make it seem like it's not possible. What you have to do is just use that energy to inspire you because you want to show them that you can do it. You can't let all those negative comments get you down. That's the biggest thing: to just keep going.
Absolutely. Is there any sort of advice that you've carried with you or a mantra of sorts?
You have to learn to love yourself no matter what, and really truly believe in yourself and what you're doing. Surround yourself with a few really good people that you know are only in your life to lift you up and have no other intentions.
How would you describe your brand of pop?
I call it "retro pop." There's nothing really like it, but it is pop. It's one of those things you have to hear on your own. It makes it different because you haven't heard anything like it.
Does success so early on kind of intimidate you in a way?
For me, it's not intimidating because I really want this, not only for myself but for the world. I have a responsibility to give people good music and to be a good example and to be good to them and be honest to them. That keeps me on track. I'm not obsessed with fame or success. It's more just making the world a better place anyway I can.