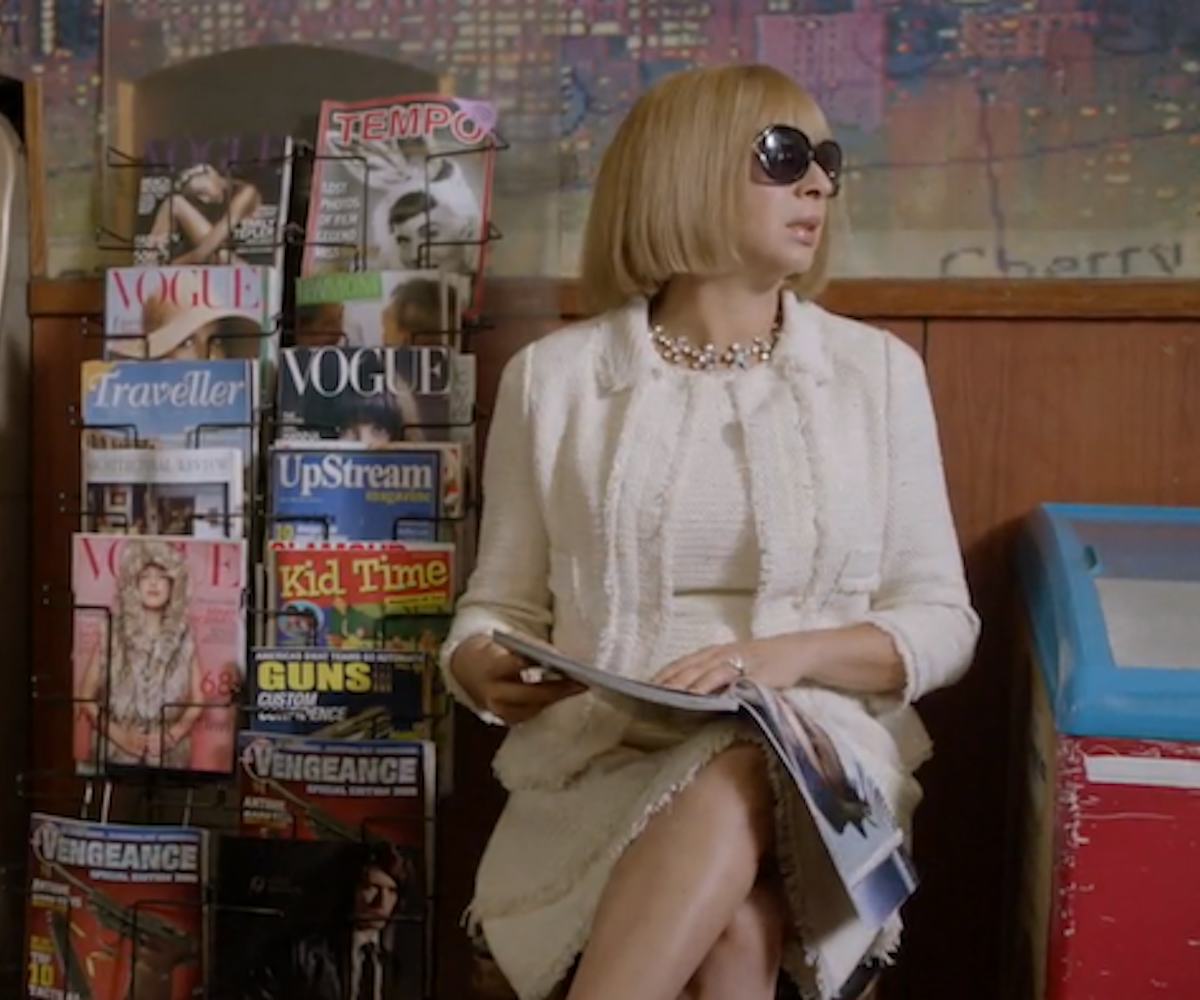 Image via NBC.com
Maya Rudolph As Anna Wintour Is Everything
Have they refilled the lo mein noodles yet today?
Anna Wintour has the unique distinction of being the most well-respected and most parodied woman in fashion. If that seems weird, remember that Wintour has made herself into a sort of caricature over the years: permanently blonde-bobbed, sunglassed, and Chanel-suited, forever sneering at plebes and generally being cold and elitist. Naturally, everyone wants a turn being Anna. Unfortunately, Maya Rudolph has now become the best Anna Wintour to ever Anna Wintour, so everyone else can stop trying. You will not compare.
On her new sketch comedy show Maya and Marty with Martin Short, Rudolph-as-Wintour takes us on a trip to one of her favorite places in NYC—Han's Deli Bodega. "I practically live here," she says, followed by a pitch-perfect, haughty, rich-person laugh.
With a harried assistant in tow, Wintour takes us on a tour of the buffet (spoiler: she loves red fruit, tuna, Jell-O, and imitation crab), before holding an editorial meeting in front of the dairy case. We also get a glimpse into Wintour's love of hot sauce, plus sunglasses-on-sunglasses-on-sunglasses, which seems to be the only thing you need to define yourself as a chic fashion person in New York City. Martin Short's Karl Lagerfeld is also spectacularly on point, with his perfect arms-forward old man swagger and fingerless leather gloves. We'd also like to think he's a fan of barbecue turkey jerky in real life, because who knows? He, like Wintour, is basically unknowable, which is probably why poking fun at them is so fun.
Check out the full skit below.