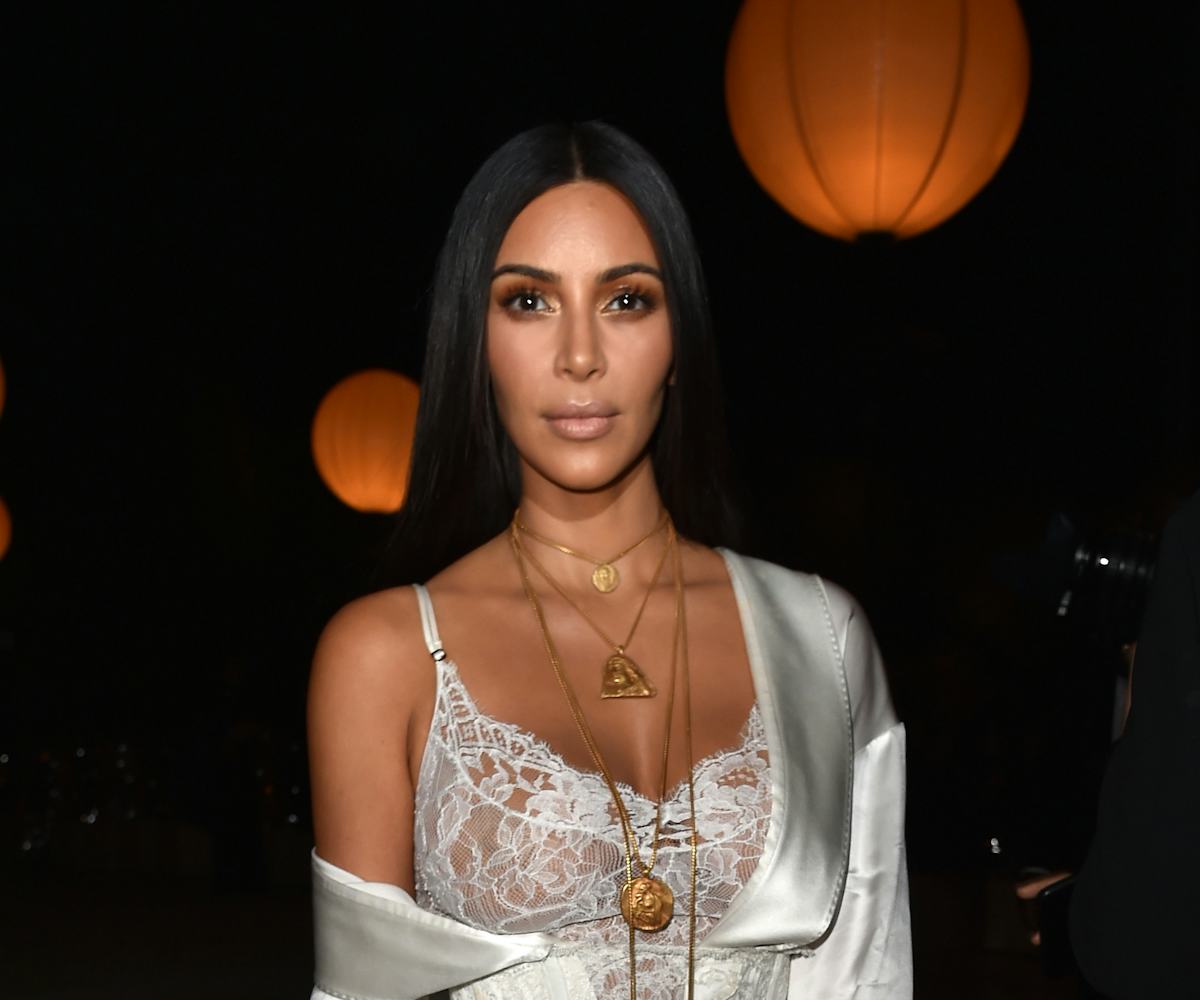 Photo by Pascal Le Segretain/Getty Images
MediaTakeOut Founder Apologizes For Articles Claiming Kim Kardashian Staged Her Robbery
"It's now clear that she was robbed"
Everyone seems to have an opinion about the robbery Kim Kardashian recently experienced in her apartment during Paris Fashion Week, where five masked gunmen held her at gunpoint and stole two cell phones and $10 million in jewelry. However, gossip rag MediaTakeOut took things too far. The website claimed Kardashian had faked the robbery for attention and thus potentially committed a federal crime. While the media site wrote three different stories with various spins, Kardashian was most offended by the rumors stating the robbery was a setup, that she allowed the burglars to enter, and the use of conspiracy theorists as credible sources to bolster the stories.
Swiftly after the articles emerged, Kardashian's legal team filed a federal lawsuit ordering MediaTakeOut to remove their posts and apologize. While the publication initially refused, they eventually removed them, and now there is also an apology... mostly.
Yesterday, MediaTakeOut founder Fred Mwangaguhunga talked to CNN Money about the situation, and though he apologized for the pieces in question, he also still seemed to defend publishing them to begin with. 
"Our number one goal is to produce the most accurate information as quickly as possible and we did that," he said. "But now, looking back at it, you have a chance often times to look back and reflect on what it is that happened. It's now clear that she was robbed. It's clear that the reporting that we did hurt her, and we certainly don't want that to be what we do."
He later added: "It's a bigger issue than just someone telling you to take it down. Sometimes you take it down because there's something on there that's not right and your readers are being misled by the information on it."
Mwangaguhunga then defended Kardashian saying, "Kim Kardashian is not just a celebrity, she is a human being. She is a mother, she is a wife and she was a victim of a violent crime. She definitely did not deserve it and she deserved to be believed."
As stated in our previous coverage, we would like to remind everyone that victim blaming is never acceptable. The horrific events Kardashian experienced are incredibly traumatic, and no one deserves it, regardless of how famous they might be.