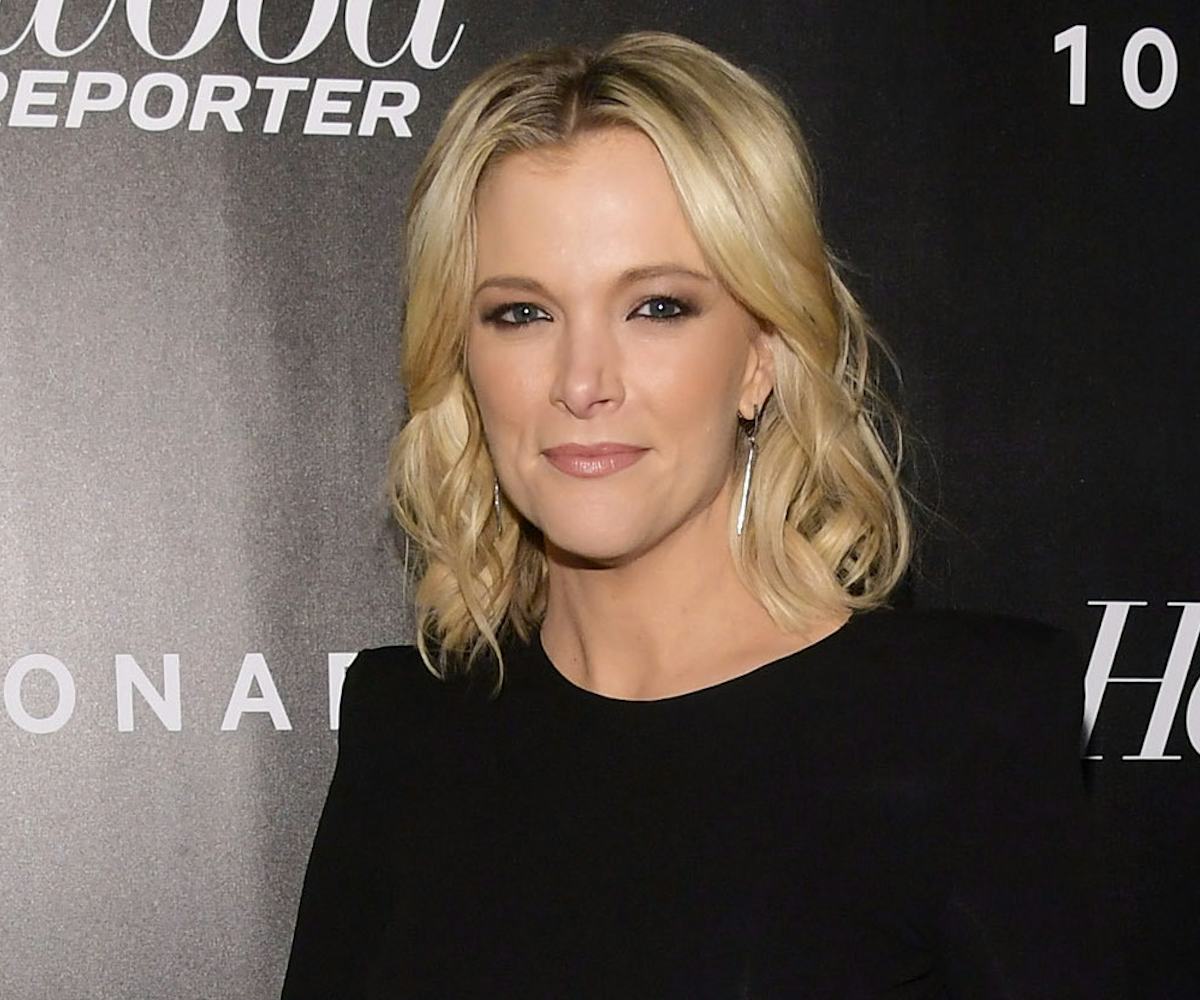 Photo by Ben Gabbe/Getty Images)
Megyn Kelly Should Really Stop Talking About Everything
Megyn Kelly doesn't know—or doesn't care—what racism is: The TV host wondered aloud on her show, Megyn Kelly Today, whether or not blackface was really racist when it's part of a Halloween costume. Her defense of blackface basically amounted to: "I did it when I was younger." Which, you know, is not actually a valid rationale for racism!
Talking on her show with three other white people, Kelly asked, "What is racist?" Her determination was that blackface, when part of a costume, was not racist. The rest of the people on her show were quick to disagree with her comments, pointing out that there were limits to what an acceptable costume can look like. After the segment aired, Kelly's comments were decried and labeled as "utter ignorance," "damaging," and "white privilege and it's embarrassing."
No one should be surprised by Kelly's lack of awareness or understanding of what it means to be racist, though, considering she's the holder of many horrible opinions, including an insistence that Santa must be white, that football players who kneel during the National Anthem are "thugs," and that "All Lives Matter."
Following the public backlash, Kelly apologized/ She sent a note to her colleagues in which she notes that "we do need to be more sensitive in this day and age. Particularly on race and ethnicity issues which, far from being healed, have been exacerbated in our politics over the past year." She then blamed her abhorrent comments on the fact that she has "never been a 'pc' kind of person." But, understanding the history of blackface and its racist overtones does not make you "politically correct," it makes you a decent person.
Maybe Kelly should stop talking about race issues until she figures out what racism actually is.