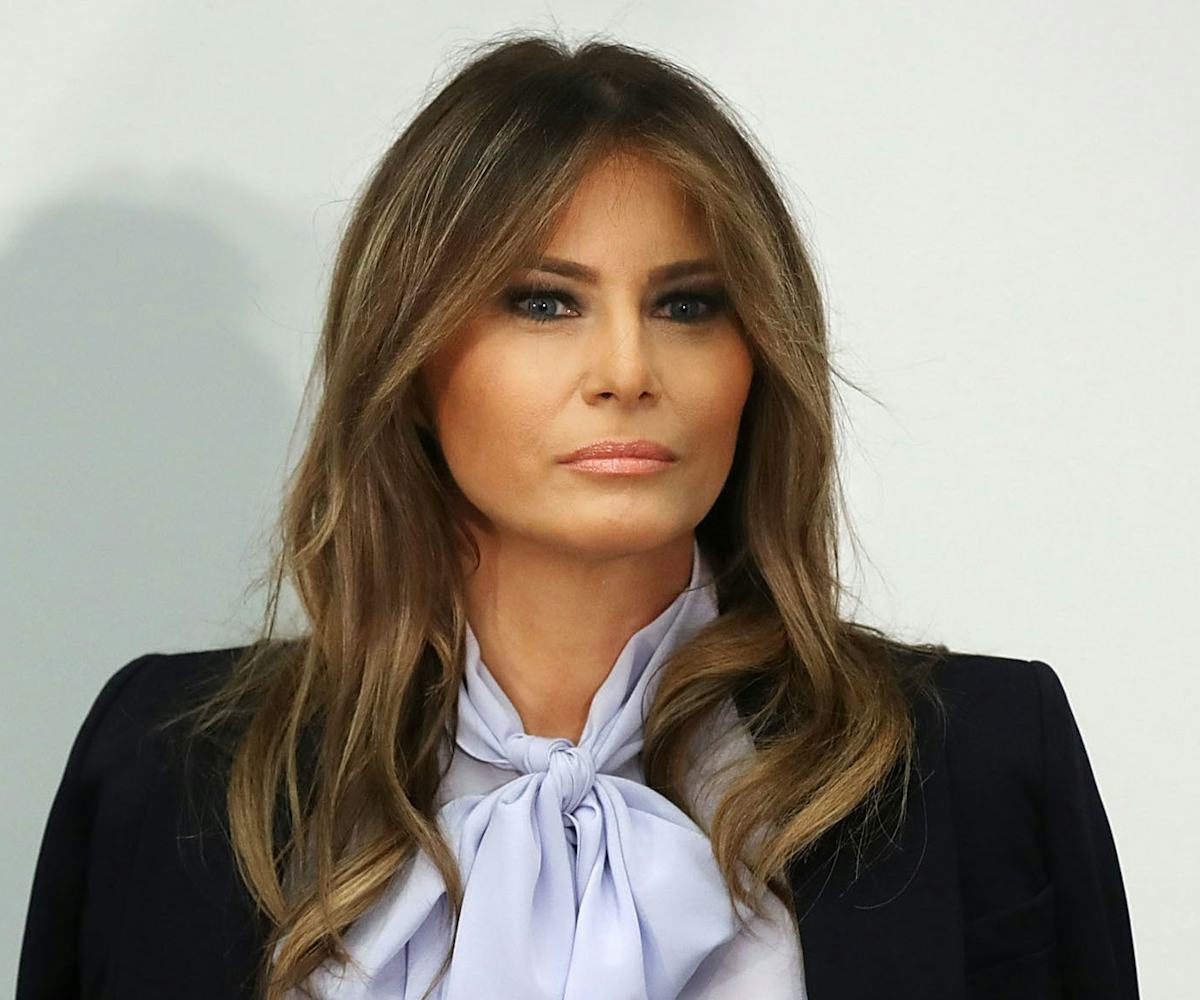 Photo by Chip Somodevilla/Getty Images
Melania Trump Spent $95,000 On A Hotel Where She Didn't Even Sleep
A Fox News report on First Lady Melania Trump called her office "one of the leanest East Wing operations in recent history," but when has Fox News ever told the truth? The latest dispute to that claim is Melania's egregious spending on a hotel during her recent visit to Cairo, Egypt, totaling almost $100,000.
According to a government spending report, the United States Department of State paid a whopping sum of $95,050 on a Cairo hotel. Listed as "FLOTUS Visit Hotel Rooms" on September 30, the sum covered one day of hotel services at the Semiramis Intercontinental Cairo—and the First Lady didn't even spend the night, as her spokeswoman said that she was in Cairo for a total of six hours.
We're at a loss for how Trump racked up such a hefty bill. The hotel's website notes that its rooms start at a cost of $164 per night, and the presidential suite is $699. She could reserve almost 136 presidential suites for the sum of money that was spent, or 579 of the least expensive rooms. 
Trump's unnecessary spending of taxpayer dollars has been happening since her husband was sworn in: Her security detail cost between $127,000 and $146,000 a day when she opted to stay at the Trump Tower for three months in early 2017 instead of living with her husband at the White House. But this latest expenditure really has us wondering just how many tens of thousands of dollars Melania and her staff spent on room service.