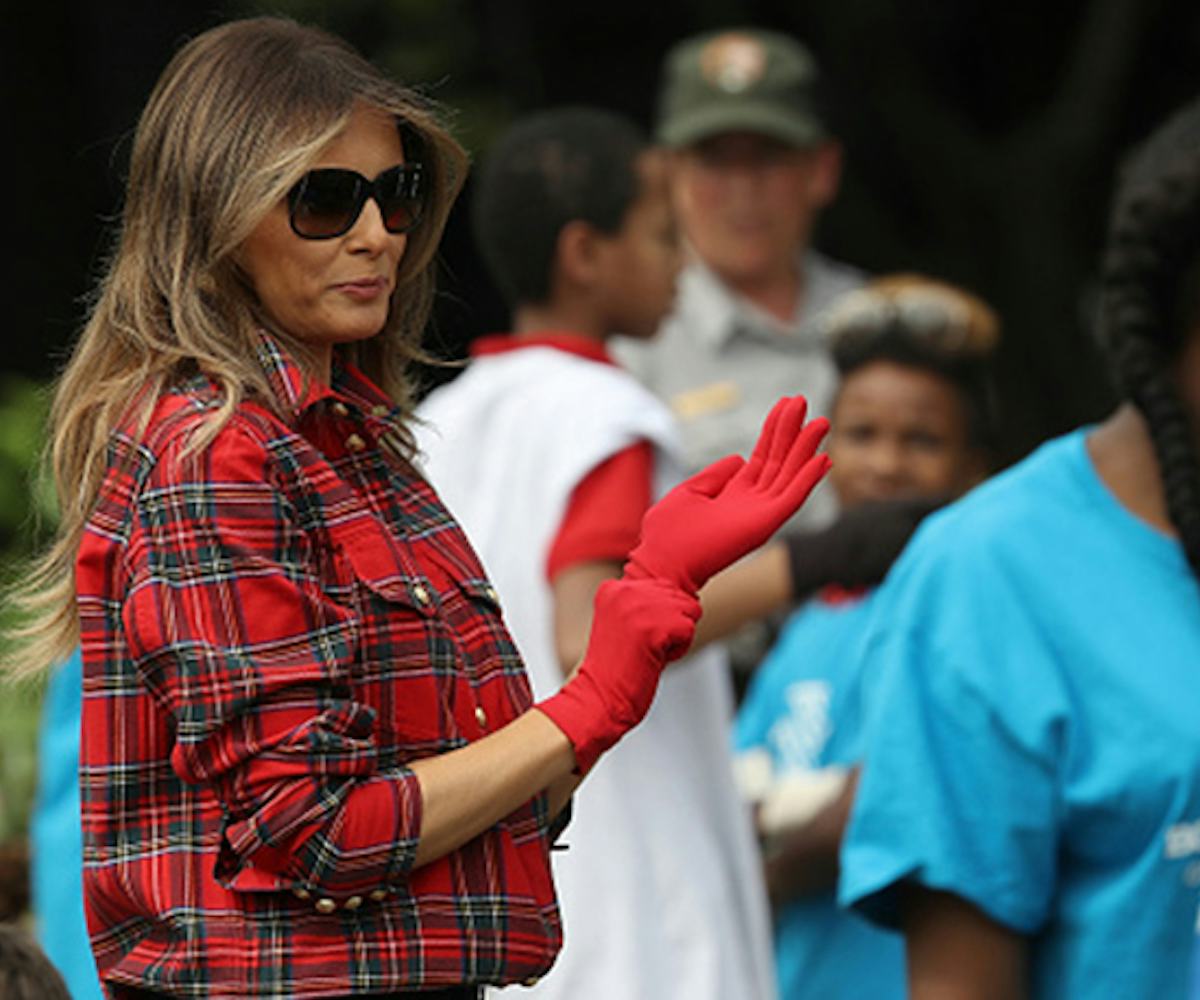 Photo by Win McNamee/Getty Images
Melania Trump "Gardens" In A $1,300 Balmain Shirt
While most people might opt for overalls and a T-shirt when getting their hands dirty, Melania Trump is not most people. Today, the First Lady was photographed "gardening" with kids at the White House wearing a $1,380 Balmain plaid shirt.
She's definitely not known for dressing for the occasion. Melania recently masked as a Zoolander extra when visiting Hurricane Harvey victims. And she showed up to her husband's awkward United Nations speech dressed as a Peep. Picking plants with children in the White House Garden, Melania paired the expensive top with tight black pants and Converse sneakers. Some people were a fan of her "casual" look. 
Others thought it was a bit over-the-top. 
A lot of people also criticized Melania for the photo op, in general, saying it was staged during a time when the president is (accurately) accused of being a white supremacist. 
Whatever you think of Melania's fashion choices, it sure is ironic Donald was elected on the basis of representing the average "forgotten" American, when his wife wears outfits that cost more than some people in this country make in a year.