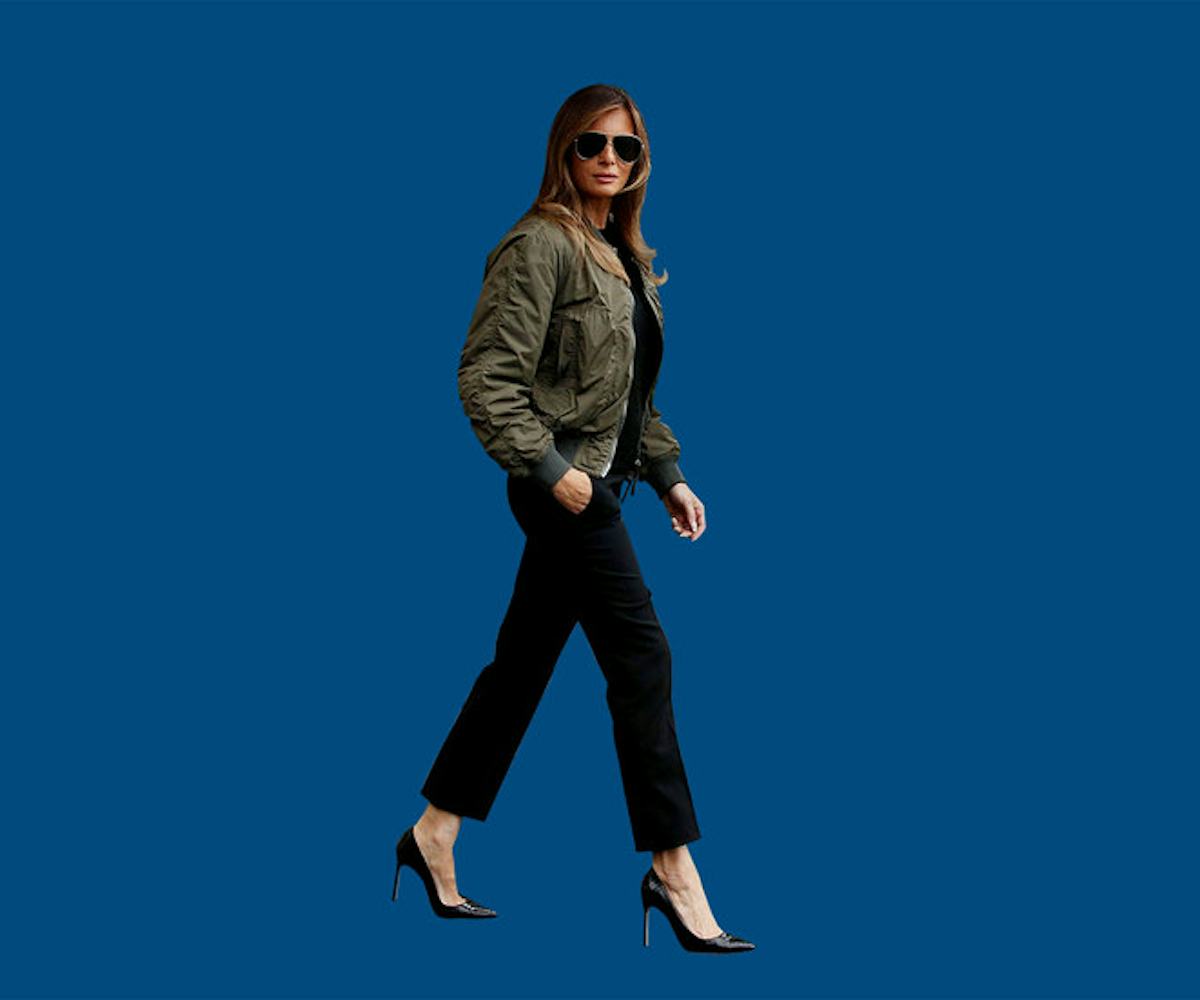 Collage photo by Alex Wong / Getty Images
Melania Trump Looked Like A 'Zoolander' Extra On Her Way To Visit Hurricane Victims
She "heard they needed pumps"
When Melania Trump woke up this morning and picked out her outfit for the day, she knew she was traveling to Corpus Christi, Texas, amidst heavy storms and flooding following Hurricane Harvey. And yet, the first lady opted for a black jumpsuit, an olive green bomber jacket, and six-inch stilettos. The internet, of course, immediately noticed and had a lot to say. 
"Does...does Melania know that it's flooding or," someone tweeted. 
"Melania heard they needed pumps," Washington Post writer Alexandra Petri joked. 
Someone recommended flipper stilettos instead. 
One person noted that "Disaster Melania has the best outfits." 
Somebody called Melania out for having a "secret Pinterest board of Biden outfits."
Others defended the first lady. 
A lot of people were quick to remind everyone that we have bigger issues to deal with right now than Melania's shoe choice. 
And that we should save our criticism for her POS husband. 
After all of this, by the time Melania touched down in Texas, she'd changed into sneakers and put on a black "FLOTUS" baseball hat, which people also had a lot to say about. 
Then she and her husband visited victims of the hurricane, during which the president actually said, "What a crowd, what a turnout."