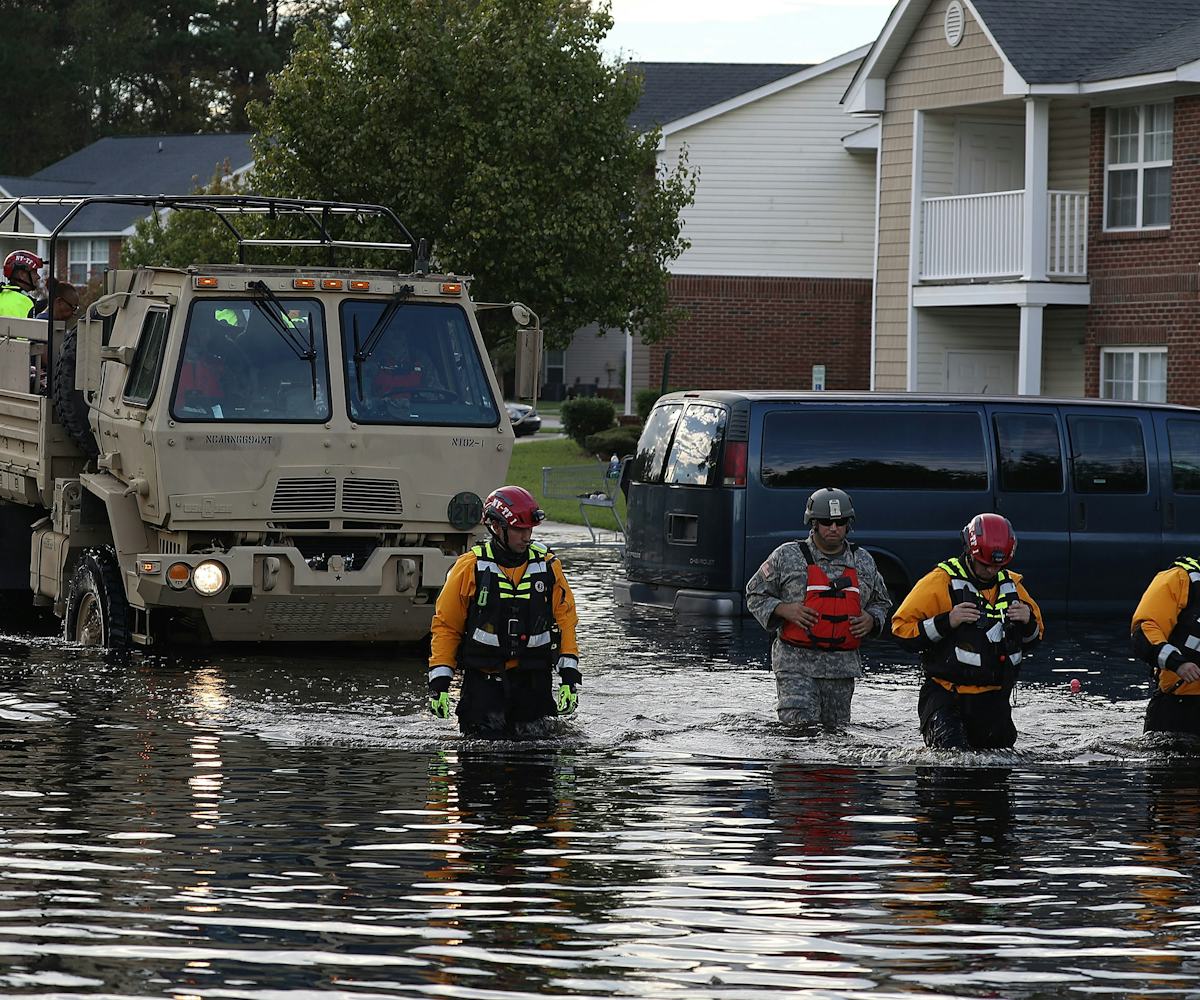 Photo by Joe Raedle/Getty Images
Two Mental Health Patients Chained To Back Of Transport Van Died In Florence Floodwaters
The deputies transporting them were rescued
Two female mental health patients died in South Carolina on Tuesday night while being transported from one health facility to another in the midst of Hurricane Florence.
According to reports, Wendy Winston, 45, and Nicolette Green, 43, were in the custody of the Horry County Sheriff's Office, which was responsible for transporting them from Loris Hospital and Waccamaw Center for Mental Health to McLeod Health. They were shackled in the back of a van which became submerged in floodwaters as a result of the driver losing control of the vehicle in high waters, according to the New York Times.
A statement released by the Horry County Sheriff's Office stated that the deputies, who climbed out of the submerged vehicle and onto the top of the van, attempted to extricate the patients to no avail: "Despite persistent and ongoing efforts, floodwater rose rapidly and the deputies were unable to open the doors to reach the individuals inside the van." The patients drowned chained to the back of the van; the deputies were rescued and taken to a nearby hospital.
Sheriff Phillip Thompson told ABC News that there will be an investigation of the incident conducted by the South Carolina Law Enforcement Division, and that the Horry County Police Department will fully cooperate. "Tonight's incident is a tragedy," he stated. "Just like you, we have questions we want answered."
As of now, Hurricane Florence's death toll has reached 37.