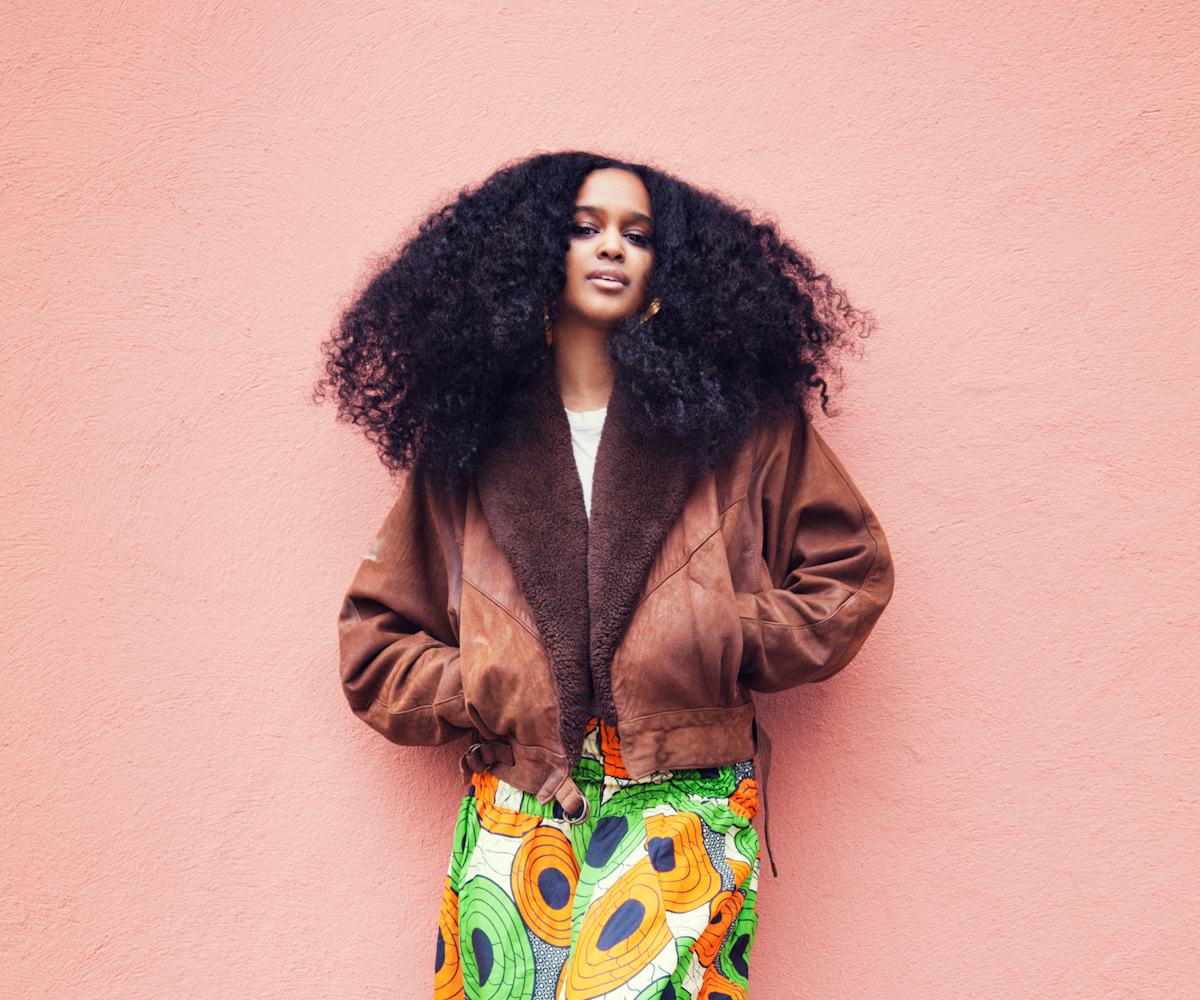 band crush: mercedes
i don't need no visa cause i came through the speaker.
"I don't need no visa cause I came through the speaker," might be the best line we've heard in a long time. Which makes the fact that the Danish musician Mercedes wrote it while drunk even more impressive. "I was quite tipsy at my friend's house. He has amazing speakers--the room made me feel like I was living inside [them]--and an hour later I had written the tune, so it was pretty smooth and easy with that track."
For Mercedes, who's now based in London but grew up in a hippie commune in Copenhagen listening to artists like Salt-n-Pepa, Neneh Cherry, and the Beastie Boys, it's been a remarkably bump-free ride. Her first-ever studio session was with Blur's Alex James, and it was what really made her want to be a musician. "It was the first time I had ever tried writing a song and remember feeling like this is what I want to do all the time," she recalls. Talk about beginner's luck.
With her lead single "Live in the Speaker" now out, we've got a taste of her self-described "fresh spin on an ol' school style" sound. Think spitting rhymes over woozy electro beats that instantly get stuck in your head and will probably get you grinding with the nearest warm body. But she's only just begun; for one thing, she had Twin Idol (the producer who we've touted for his collabs with Charli XCX) remix the track, turning it into a party-ready tune (which Mercedes recommends you listen to "in a sweaty warehouse rave," FYI). She's also working on her next two singles, one of which will feature a music video shot by Ryan Andrews, who is behind all of Charli XCX's videos.
Considering how the past few months have gone for that platform-loving Brit, the future looks bright for Mercedes. But she doesn't need any big-name or super-talented friends to help; she undoubtedly has the talent--not to mention a head-turning vocal delivery--to make it on her own. Not convinced? We've got the exclusive premiere and free download of Mercedes' "Live in the Speaker" (Twin Idol remix) to prove to you just how awesome she is. And no, you don't need a visa to go to this party. REBECCA WILLA DAVIS