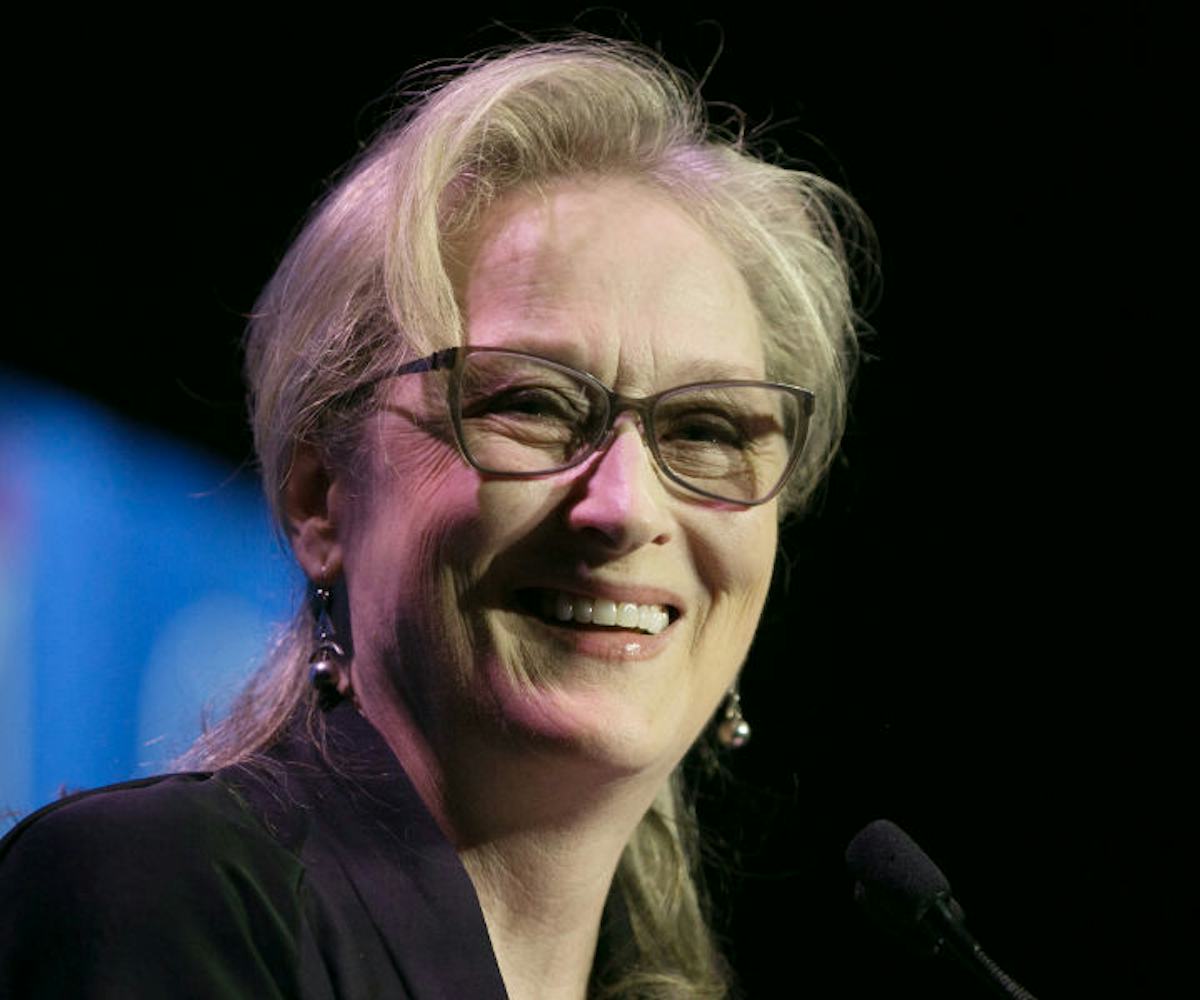 Photo by Kevin Hagen/Getty Images for CPJ.
Meryl Streep Calls Harvey Weinstein "Despicable"
For citing her name in legal defense
In an attempt to clear his already disgraced name, Harvey Weinstein and his team of lawyers are trying to prove that he hasn't had a negative experience with every actress he worked with (only most of them). 
A memorandum filed Tuesday states that the class-action lawsuit brought against Weinstein is "fatally overbroad" considering actresses like Meryl Streep, Jennifer Lawrence, and Gwyneth Paltrow weren't harassed by the mogul or continued to work with him after his alleged advances. Lawrence told Oprah Winfrey that Weinstein "had only ever been nice to me," while Streep stated that he had always been respectful to her in their working relationship. As for Paltrow, who came forward and claimed that she was harassed by Weinstein during the filming of Emma in 1994, the document points out that she "went on to star in another Weinstein production—Shakespeare In Love, and even won an Oscar for her role." What they fail to mention is the fact that all three actresses have, since, condemned Weinstein for his despicable actions. 
Streep, also, didn't appreciate her name being used to assert Weinstein's innocence. In a statement put out Wednesday, she called the move "pathetic and exploitive." She adds: "The criminal actions he is accused of conducting on the bodies of these women are his responsibility, and if there is any justice left in the system he will pay for them—regardless of how many good movies, made by many good people, Harvey was lucky enough to have acquired or financed."
In other words, keep Streep's name out of your mouth.