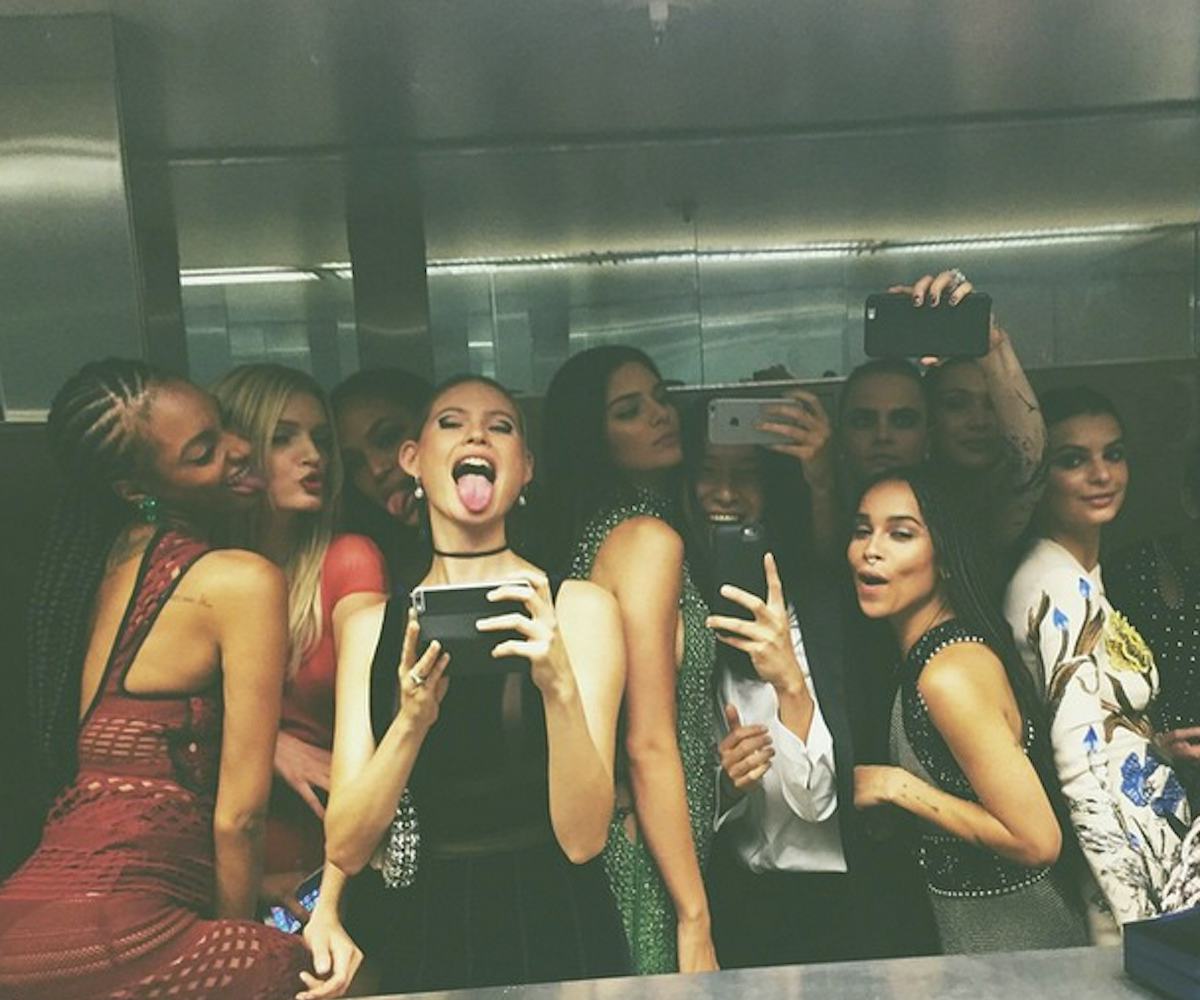 Photo via @kendalljenner on Instagram
7 met gala selfies that broke the rules
One of the best parts of any event is the selfies you get to take. When we found out that Coachella banned selfie sticks we were a bit thrown off—one of the major appeals of attending the high-profile music festival is taking photos of yourself there, after all. Yet more recently, a more illustrious (and super exclusive) event enacted an even stricter selfie mandate: the Metropolitan Museum of Art banned selfies and social media postings during its annual gala. But never fear—plenty of celebs in attendance were completely in favor of skirting the rules.
The resulting selfies of the night from stars like Kendall Jenner, Justin Bieber, Vanessa Hudgens, Madonna, and more may not have been ordained, but they should come as no surprise. A night with fancy dresses, A-listers, and a tight guest list can only encourage selfie-taking. Plus, for some celebs, selfies have become not just a fun way to capture the moment, but a way of life (ahem, Kim K). Should they not adequately document their night, they may cease to exist at all. As Descartes (probably) would have said were he alive today, "I selfie, therefore I am."
Hence, no law or decree can stop the force of selfies. And so we have these photos to look at and live vicariously thought.
Related Articles:
See Rihanna Perform From Inside the Met Gala
The Met Gala's 10 Most Stunning Beauty Looks
The 24 Best Looks from the Met Gala
(via Teen Vogue)
Miley parties up with Rita Ora and Reifler Paige.
Vanessa Hudgens seeing red with Selena Gomez and BANKS.
Justin Bieber snagging a pic with Cara Delevingne.
Hailey Baldwin looking coy with Kristen Wiig.
Madonna enjoying her girls night out with Katy Perry and Lady Gaga.
Kim and Kanye chilling with Diplo and Madonna.
Kendall Jenner hanging in the girls' room with her crew.