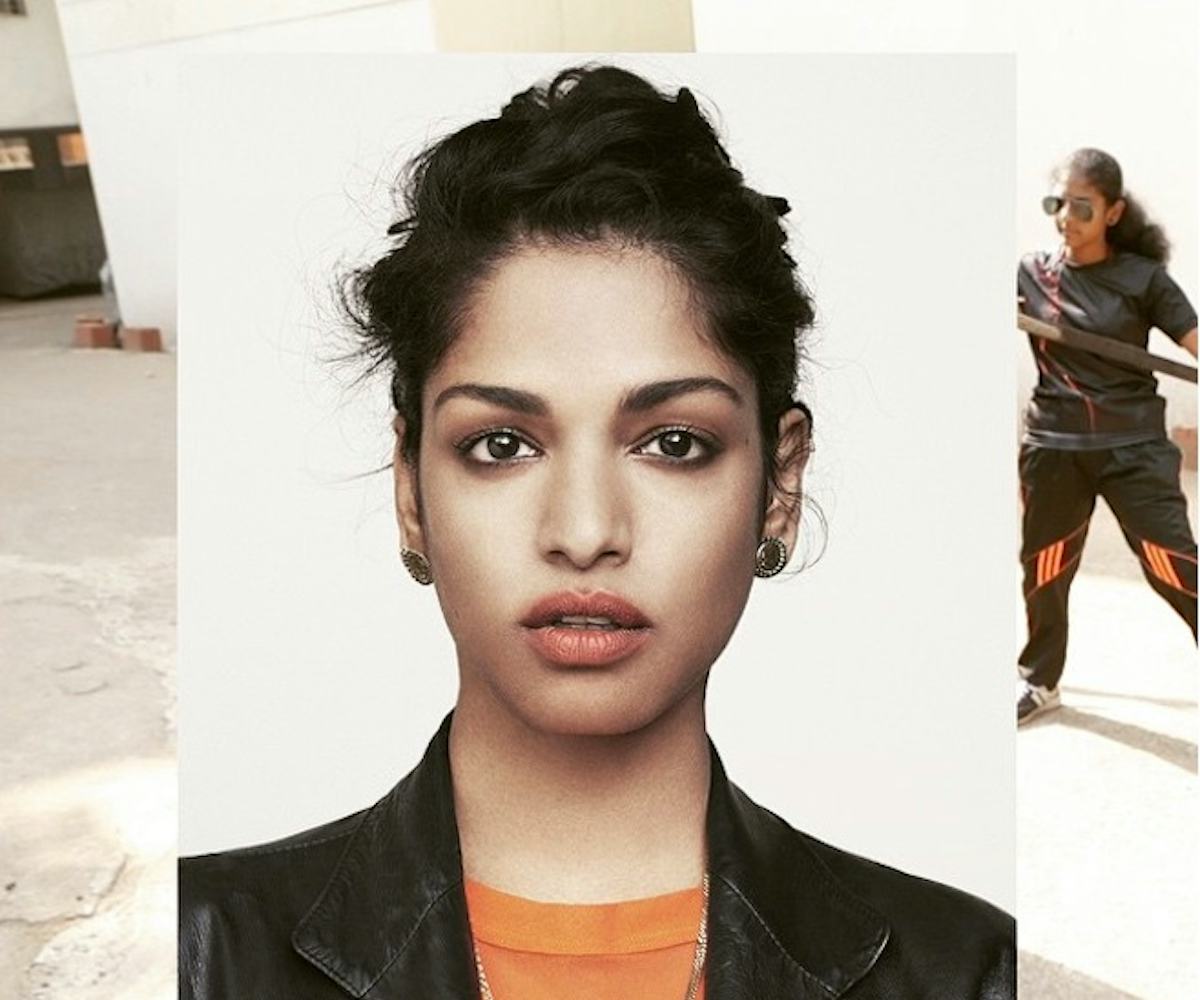 m.i.a.'s new audiovisual project is very m.i.a
it's called matahdatah scroll 01 broader than a border
Apple Music is going all out. Fresh off releasing Drake's ambitious "Energy" video, the company has just dropped what's being called M.I.A.'s "Audiovisual" project, "Matahdatah Scroll 01 Broader Than a Border." Much like her recent video for "The New International Sound Pt. II,"—an incredible, documentary-style glimpse inside China's largest martial-arts school—the new clip combines raw footage shot in India and Africa of tribal dancers and young girls maneuvering swords. The visuals are scored by two tracks stitched together—"Swords," off M.I.A.'s upcoming album, Matahdatah, and "Warriors," from 2013's Matangi. 
"My new song 'Swords' was filmed in a temple in India and we recorded the clang of the metal to make the beat at the same time as shooting these incredible girls," M.I.A said in a press release. "There's 10 more of these countries coming and I haven't chased where to go yet, so who knows where this project will take me. 'Warriors' was shot in Cote d'Ivoire with a guy I saw in a YouTube video doing the most incredible dancing. I tracked down that exact guy, flew out there, and played him the 'Warriors' track. He did his thing for me. He is a spiritual warrior and communicates through dancing. It's a lifelong commitment for him to be the designated spiritual body that channels that dance."
The clip stands firmly in the center of M.I.A.'s aesthetic arena—raw, global, and ferocious. Watch it below.