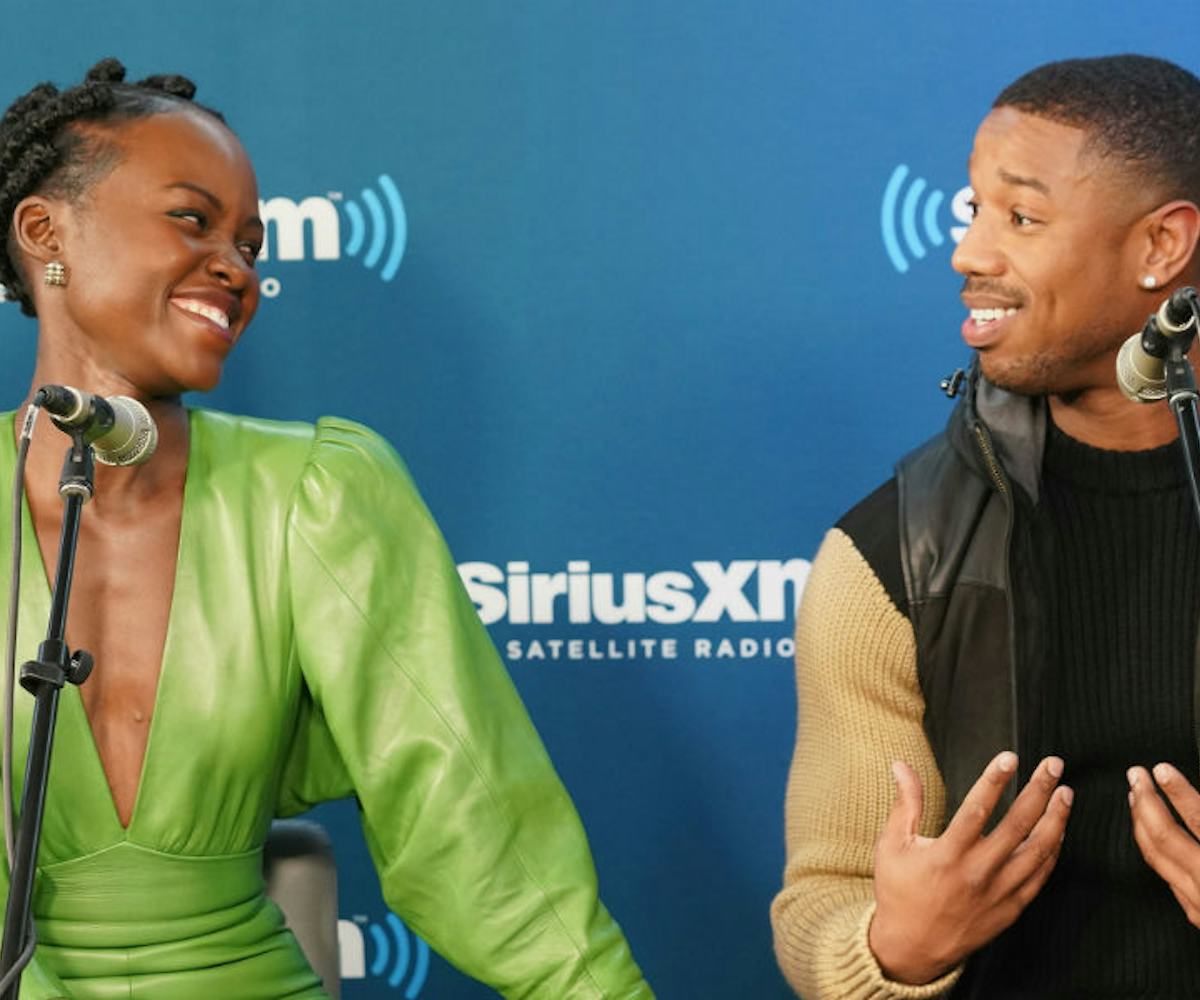 Photo by Cindy Ord/Getty Images for SiriusXM
It Might Be Time To Ship Michael B. Jordan And Lupita Nyong'o
Black Panther is full of thirst traps, but none thirstier than those laid out by one Michael B. Jordan. He's technically the villain in the film, but man if he isn't the most sought-after bad guy ever. He knew what he was doing with those shirtless scenes, and he did it to us anyway. This is why it's hard for us to accept the fact that Jordan and co-star Lupita Nyong'o might be a thing.
Here's how we've come to this conclusion. A couple of weeks ago, we learned that Jordan lost a bet to Nyong'o. As a result, he has to drop and give her a push-up whenever and wherever she pleases. So far, he's done so while the cast was doing a SiriusXM Town Hall last week. Also, at the Calvin Klein show and, most recently, backstage at The View.
It's all in good fun and could just be two friends having a go at each other, but it's their body language and the interactions in between that lead us to believe there might be something… else going on. Take this birthday post she dedicated to him (okay, she did something similar for Chadwick Boseman, but still). But the real icing on the cake are these now-deleted tweets between the two actors.
We're bitter about the alleged coupling because we're selfish and want him for ourselves, but if there's anyone deserving of Jordan's love and attention (and body), it's Nyong'o. Plus, we could get down with a Black Panther 2 where a (spoiler!) resurrected Killmonger comes back to steal T'Challa's girl.