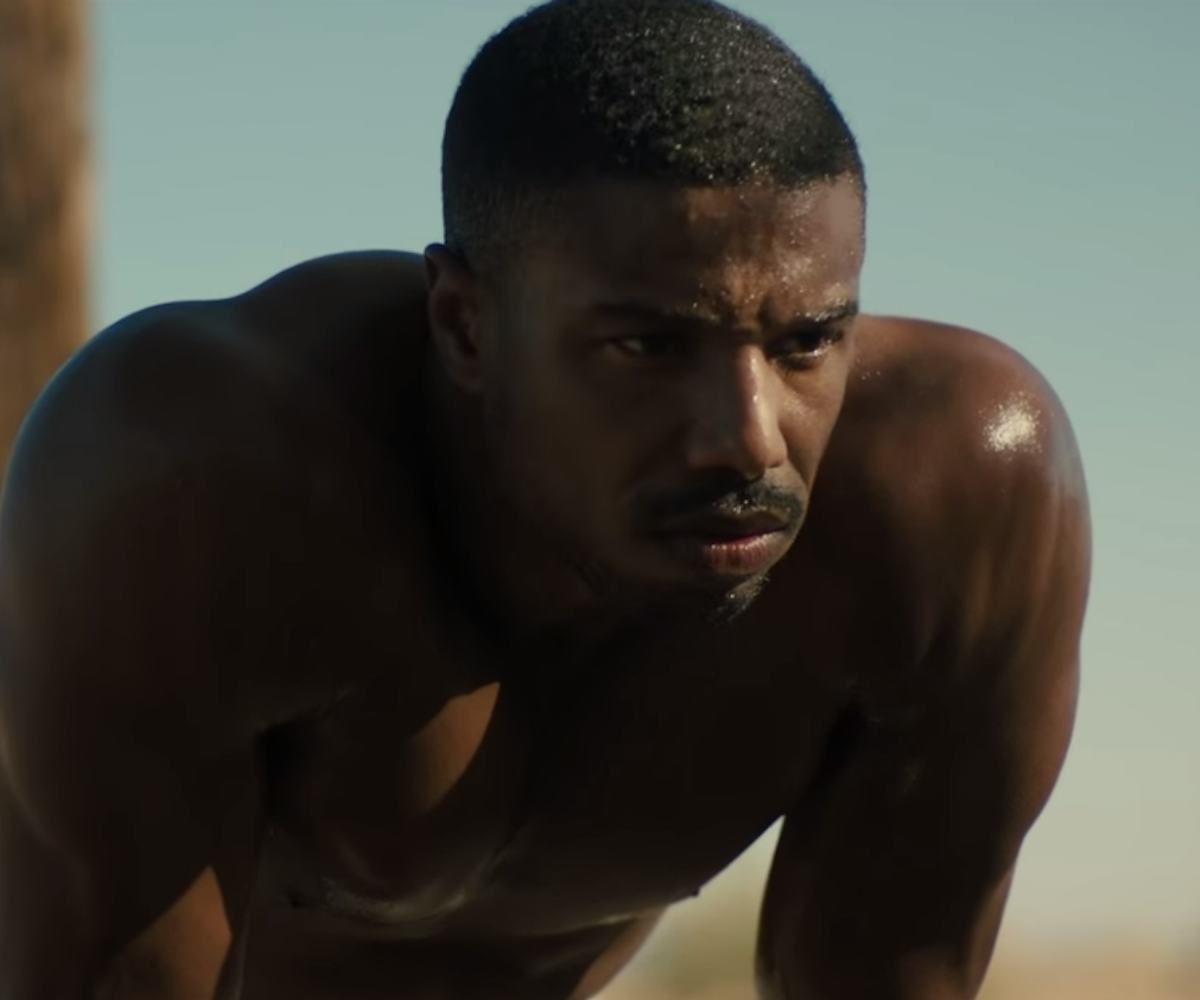 Photo Via YouTube.
Michael B. Jordan Is Sweaty And Shirtless In New 'Creed II' Trailer
Our favorite kind of movie
Okay, we're just going to be honest here. We loved the first Creed and are very much looking forward to the second one, but we'd be lying if we didn't say that 70 percent of the reason we're making it out to the theater this November is to see Michael B. Jordan shirtless. And the latest trailer for the film makes clear that we're going to be getting plenty of that.
The premise of the movie revolves around Jordan's character, Adonis Creed, and his mission to avenge his father's death. He's pumped and ready, but the people closest to the boxer think that the fight is a bad idea—including his coach Rocky Balboa (Sylvester Stallone). As the synopsis explains:
Rocky and Adonis will confront their shared legacy, question what's worth fighting for, and discover that nothing's more important than family. Creed II is about going back to basics to rediscover what made you a champion in the first place, and remembering that, no matter where you go, you can't escape your history.
And while familial drama is always entertaining, so are the training scenes leading up to the big event. Someone should make sure that the girl who broke her retainer after seeing Jordan shirtless in Black Panther has her orthodontist on call this time around. 
Creed II comes out November 21.