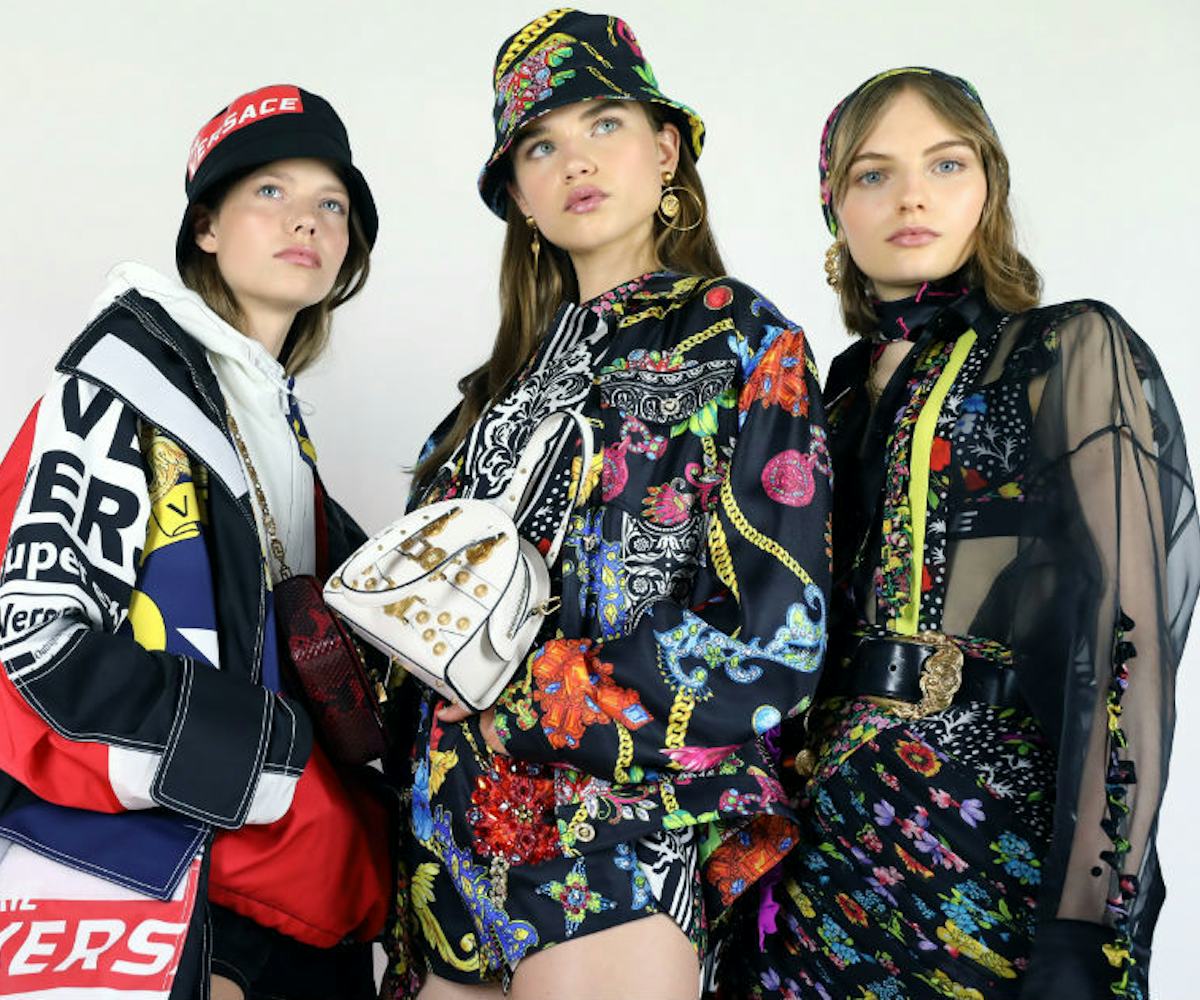 Photo by Tristan Fewings/Getty Images.
Michael Kors Is Buying Versace For Over $2 Billion
The news isn't sitting well for some fans of the Italian brand
According to reports, Michael Kors Holdings is purchasing Versace. The handbag and apparel company has bought the luxury Italian fashion house for $2.12 billion which, according to Business of Fashion, is 2.5 times the brand's current revenue.
Along with the acquisition, Michael Kors is also being renamed Capri Holding, which now includes Michael Kors, Jimmy Choo, and Versace, after the "fabled island which has long been recognized as an iconic, glamorous, and luxury destination," as WWD reports. Some of the company's plans for Versace include building on its runway momentum, adding 100 stores, and expanding accessories and footwear.
"It has been more than 20 years since I took over the company along with my brother Santo and daughter Allegra," Donatella Versace said in a statement. "Versace is not only synonymous with its iconic and unmistakable style, but with being inclusive and embracing of diversity, as well as empowering people to express themselves. Santo, Allegra, and I recognize that this next step will allow Versace to reach its full potential."
Over on social media, some Versace fans were less than enthused by the news. "Gianni Versace didn't die for his ICONIC brand to be sold to some cheap & tacky designer," one user wrote. "The brand about to go from high end luxury to TJ Maxx & Walmart," wrote another.
Despite these opinions, a lot of the Versace team is staying the same. Donatella, the brand's artistic director, will continue to lead the creative side of the business. Jonathan Akeroyd, the brand's CEO, is also staying on board, along with its senior management and design teams.