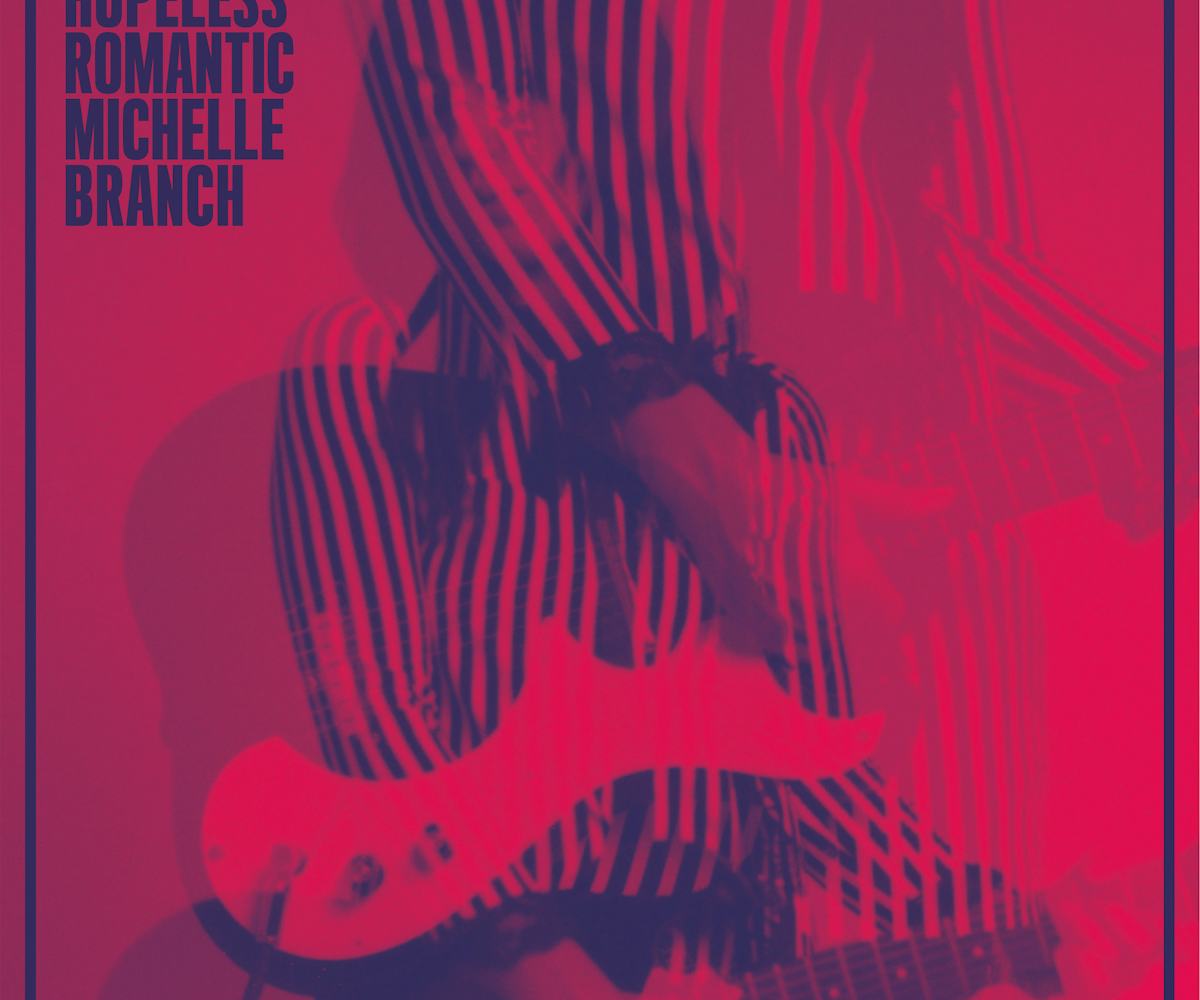 Michelle Branch's New Album Was Worth The 14-Year Wait
Be still, my broken heart
For years, I have been asking myself the same question: What happened to Michelle Branch? As a preteen, I was instantly drawn to her single "Everywhere," which I heard literally everywhere; as did you, if you lived in the suburbs and frequented local malls, roller skating rinks, and bowling alleys. With memorable cameos on prime television in Buffy The Vampire Slayer, Laguna Beach, and The Hills, Branch's music quickly became a central piece of pop culture.
As I experienced all of the cliched highs and lows of being a hormonal teenager, I began to develop a deeper connection to Branch's moodier tunes about heartbreak. But because Branch hasn't put out an album since 2003, I—and the legions of other Branch fans—eventually felt a void form. Despite Branch's abrupt absence on the radio, I continued to replay all of her greatest hits when I needed them most, but it still felt like something was missing.
Unbeknownst to me, Branch was enduring the hell of major label BS while I was going through the many transition periods that are a part of becoming a grown woman. It was during this time that she branched out and redefined herself in a country duo called The Wreckers. Still, she went from being everywhere to nowhere in the blink of an eye.
So when the news broke about Branch's long-awaited comeback, no one was more excited than me. (The timing couldn't be better with another aughts favorite, Nelly Furtado, also on the verge of a grand return.) Prior to the official release of Hopeless Romantic, I had the privilege of attending a private showcase during which Branch performed some of the tracks off of the album live. Even though 14 years have passed since her last solo record came out, it feels like nothing has changed, though everything has. 
Hopeless Romantic opens with the synth-soaked single "Best You Ever," which really sets the tone for the new era of Branch. She isn't the same long-haired brunette teen crooning about the boys she left behind with a guitar in hand—Branch is now a 33-year-old divorcee, raising an 11-year-old daughter. All of those years out of the spotlight gave Branch the opportunity to refine her sound, buckle down on her story lines, and open herself up to a place of pure honesty.
"You're my one obsession/ You're my daydream in the afternoon/ It's my great depression/ Out of knowing that I can't have you," she softly coos in the intro for the catchy tune "Heart Break Now." The lighthearted song airs out her grievances about one-sided, unrequited love, but it's not overdosed with sadness. Loneliness is always present, but Branch isn't drowning in it.
"Not A Love Song" will be everyone's go-to breakup anthem as Branch laments about wasting her youth on an ex. "I'm not bitter, I'm not sorry, I'm not even heartbroken," she says with the confidence of a survivor. There's also the sharp-hitting "Living A Lie," which bites on Branch's personal experience of holding on to a miserable marriage. "Fault Line" bounces with a carefree air as Branch articulates the bittersweet reality of a love that has crumbled. "The City" closes the album on a somber note, but you get a strong sense that Branch isn't defeated—she's still hanging on and finding a new way to float to the surface.
While this album serves as a reflection of Branch starting over, there's also something charming about the fact that the record was produced by her current boyfriend, Patrick Carney of the Black Keys. (They fell in love during the making of the record, no big deal.) Hopeless Romantic offers us 14 tracks for 14 years off the grid and presents Branch at her best, a reminder that the alt-pop star never fell out of favor but merely stepped away briefly from the spotlight. 
Even though the wait for this album felt endless, longtime fans of the singer-songwriter will feel justly rewarded for their patience. Hopeless Romantic is the autobiographical epilogue that picks up where Hotel Paper left off, reassuring us that after all this time, Branch is no longer lonely inside. 
While her journey is far from over, it seems like Branch is finally ready to enjoy the ride—and she's inviting us to strap into the passenger seat. The slow winding, acoustic guitar-driven song "Knock Yourself Out" sums up this concept perfectly: "And I see beauty in resistance/ And I'm just trying to figure out who I am." Aren't we all.