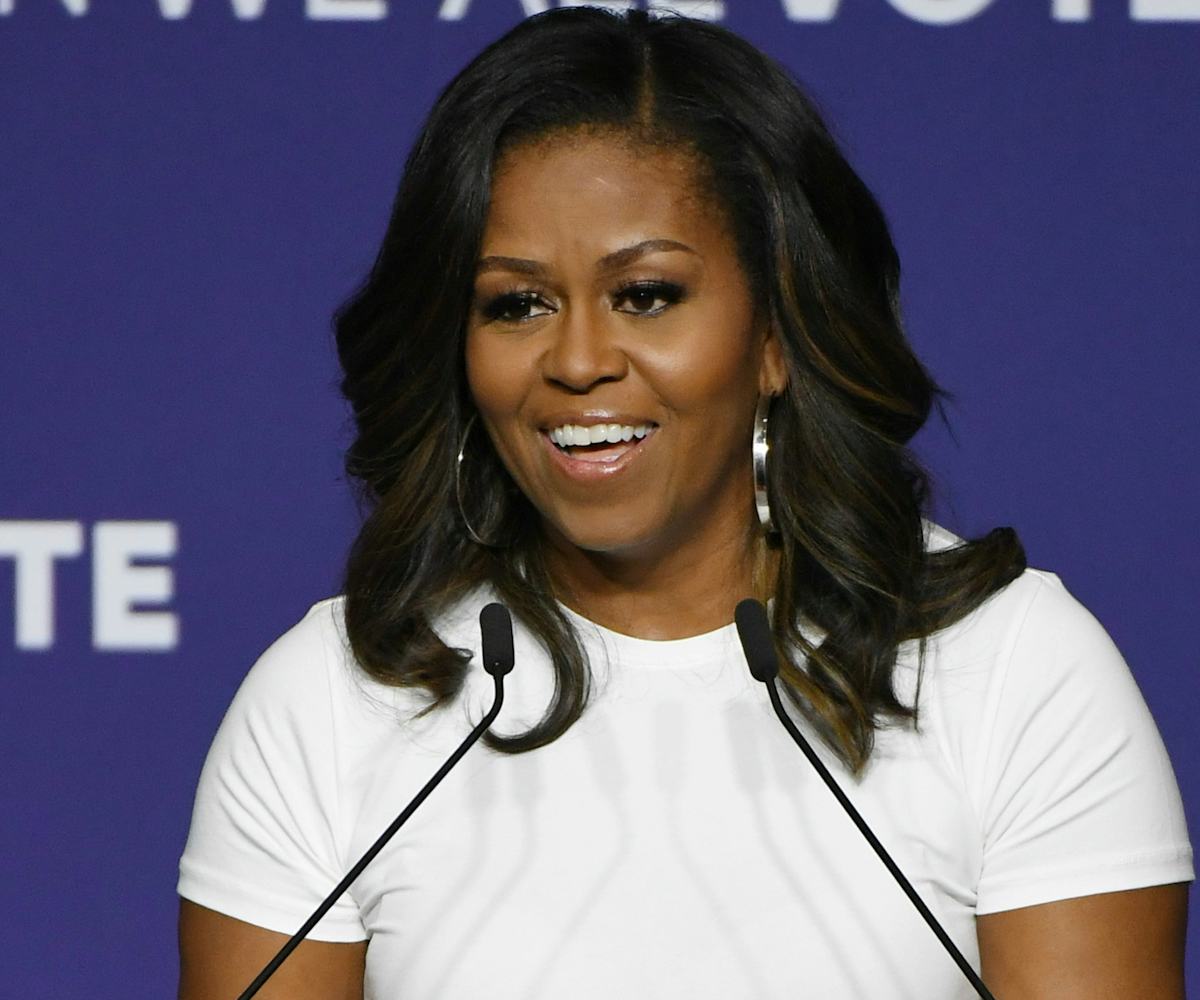 Photo by Ethan Miller/Getty Images
Michelle Obama Had Sasha And Malia Via IVF After Miscarriage
She recalls feeling "lost and alone"
Michelle Obama wants to talk more openly about just how common miscarriages are. The former FLOTUS opened up to Robin Roberts of Good Morning America about her own miscarriage in a new interview, and about turning to IVF to have her two daughters. 
"I think it's important to talk to young mothers about the fact that miscarriages happen," Obama told Roberts according to The Cut. Obama revealed having felt that she "failed," adding, "We sit in our own pain, thinking that somehow we're broken."
AP reports that Obama discusses her miscarriage in depth in her forthcoming memoir,Becoming. She writes, "We had one pregnancy test come back positive, which caused us both to forget every worry and swoon with joy, but a couple of weeks later I had a miscarriage, which left me physically uncomfortable and cratered any optimism we felt." AP also points out that, because of her husband's time-consuming job, she administered her own IVF shots in order to get pregnant with Sasha and Malia. 
Becoming will be released on November 13. According to AP, it will also feature details into how Obama really feels on the current POTUS (hint: we couldn't agree with her more). Pre-order it via Amazon now.