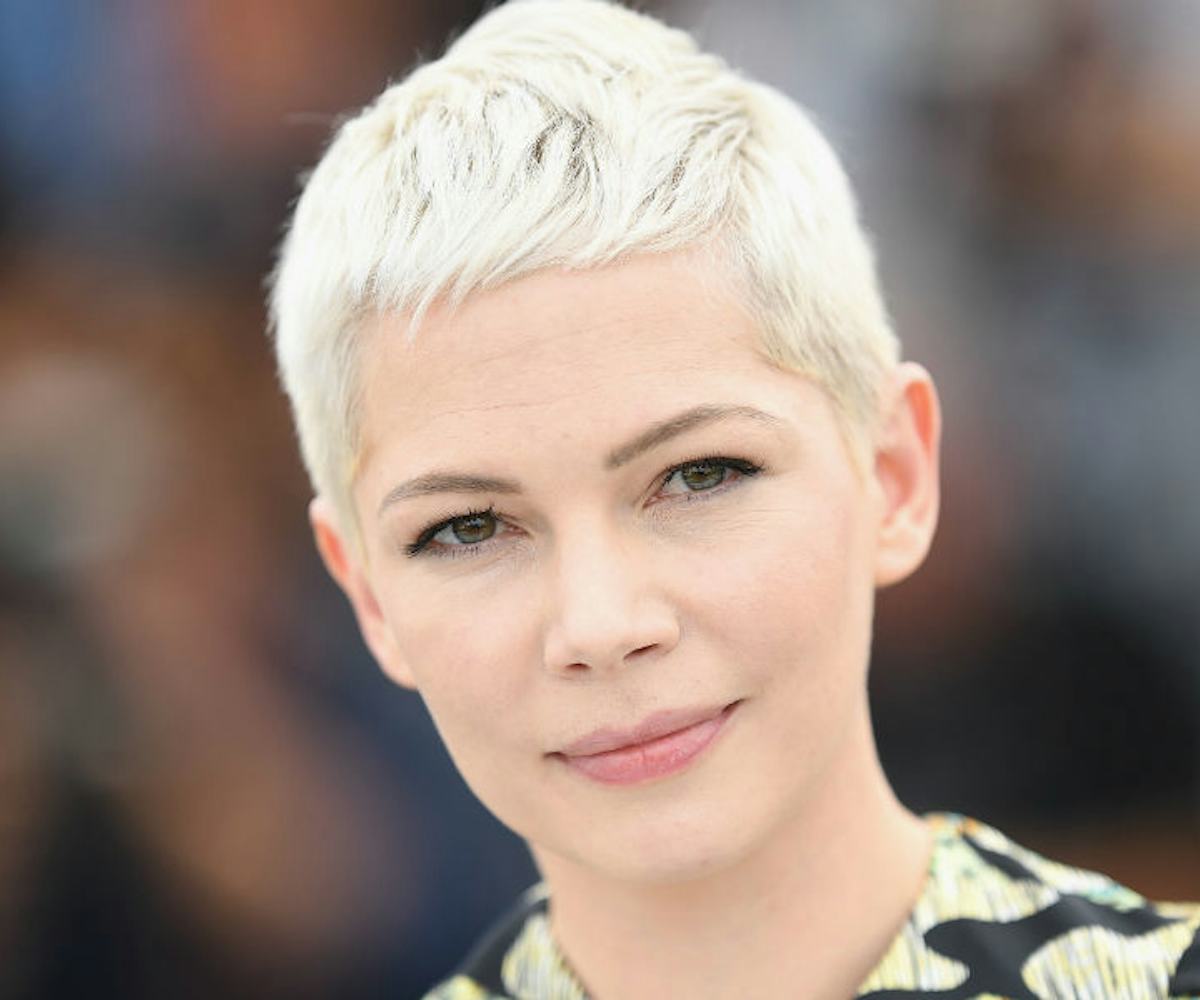 Photo by Pascal Le Segretain/Getty Images.
Michelle Williams Was Always Paid Significantly Less Than Mark Wahlberg
For 'All The Money in the World'
Hollywood has [most] of the money in the world, but apparently not enough to pay their actors and actresses equally.
Remember last week when everyone was up in arms about the fact that Michelle Williams was paid less than one percent of what Mark Wahlberg earned for re-shooting All the Money in the World? That was infuriating, right? Well, turns out, the very large pay gap was a problem during regular shooting, as well.
A recent piece from The Hollywood Reporter details that Williams was paid $625,000 for her role in the film while Wahlberg made $5 million. As a reminder, Sony noted that Williams is the lead in the film while Wahlberg is a supporting actor. Williams also received a Best Actress Golden Globe Award nomination for her work on the film. Wahlberg received less than stellar reviews for his.
This news was lodged in a larger story from THR about how actresses in Hollywood are fighting the gender pay gap by being honest about their pay. Included in the piece is also the infuriating news that Tracee Ellis Ross gets paid "significantly less" than Anthony Anderson for her work on Black-ish. The story also comes on the heels of THR's great piece on how Ellen Pompeo became one of the highest-paid women on primetime drama and the struggles she encountered to get there. "I'm 48 now, so I've finally gotten to the place where I'm OK asking for what I deserve, which is something that comes only with age," she was quoted saying.
To be fair, Wahlberg ended up donating $1.5 million to the Time's Up Legal Defense Fund in Williams' name once the news came out about the initial pay disparity. But, what would help these situations in the future is for men (not just women) to disclose their salaries from the beginning so that women can rightfully negotiate their pay. Transparency is key.