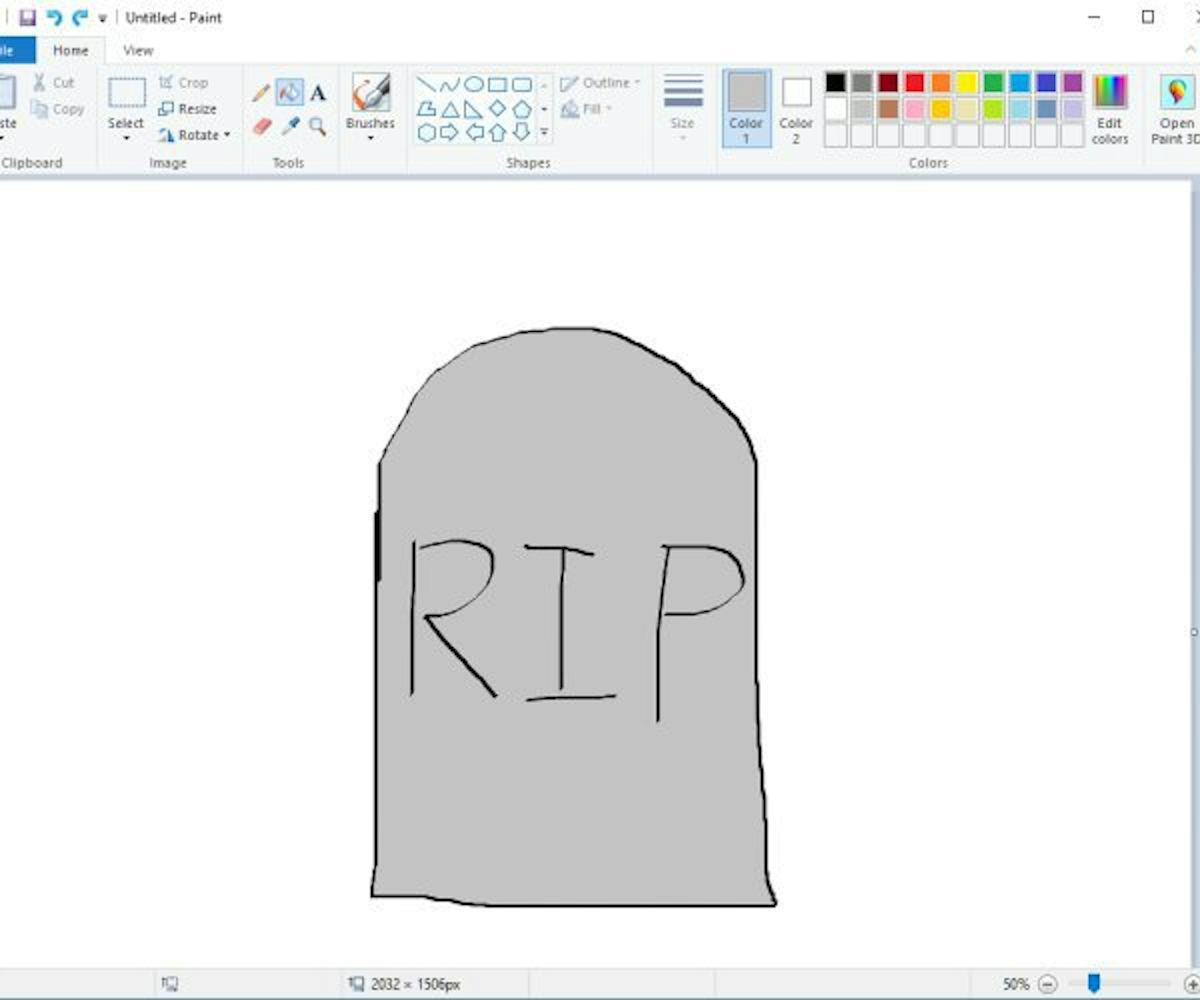 image via liliputing.com
Microsoft Paint Is Gone In The New Windows Update
As if this year couldn't get any worse, Microsoft is planning to erase our fondest childhood memory by killing off Microsoft Paint. The longstanding operating system announced that its Windows 10 Fall Creators Update would essentially kill off the graphics editing program in order to make room for new features.
MS Paint first made its way into our hearts and hard drives via Windows 1.0—the very first version of Windows—in 1985. The real game changer, though, was when Windows 98 allowed paint masterpieces to be saved in photo or JPEG form. MS Paint was last updated in April after Microsoft introduced 3D Paint, which still included features from the original program. 
But all that history is now gone as the company makes room for new updates, including bringing iTunes to the Windows Store and a feature called Timeline, that'll allow a user to go 'back in time' to access old files across multiple platforms. Other features that have been removed in the update include Outlook Express and the current syncing process.
#RIP MS Paint. You'll forever be missed.