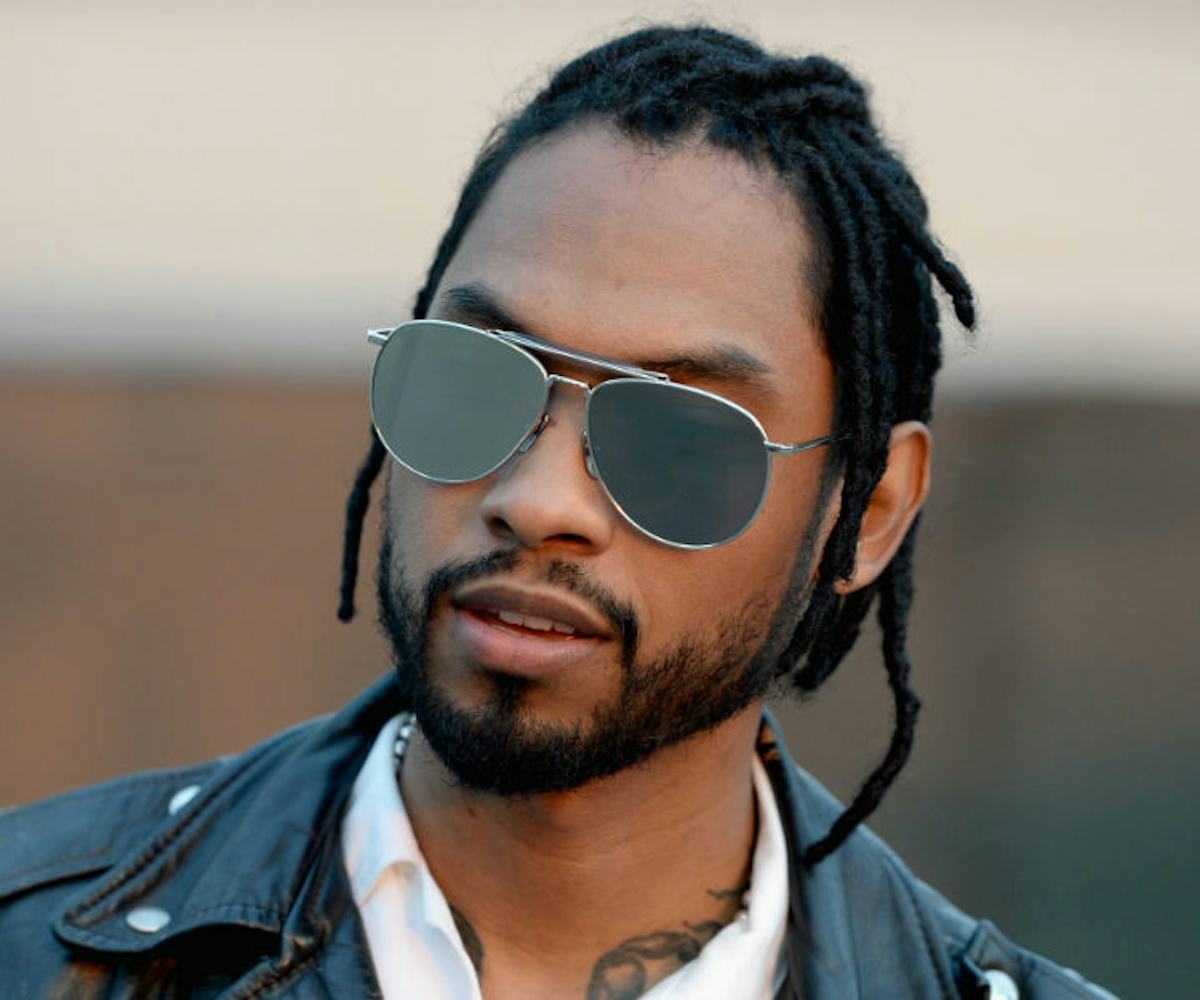 Photo by Michael Kovac/Getty Images for The Annenberg Foundation.
Miguel Responds To Past Allegations Of Sexual Assault
Which resurfaced after a recent 'Spin' profile
This past March, a woman named Xian Bass called out Miguel for allegedly sexually assaulting her. "After we took this photo, you took it upon yourself to grab my breast and remove it from my shirt WITHOUT CONSENT," she wrote in an Instagram post, which shows her posing next to the singer. "I'm beyond disgusted right now. Are you used to treating random female strangers this way? Have you gotten away with this in the past? Well, it stops HERE and NOW. I will not sit in shameful silence and allow sexual assault to be normalized."
TMZ asked Miguel about the incident about a week later, to which he gave this non-answer: "I think we're just in a time where just… people are really looking for attention in the wrong ways. In this age, I guess, you just gotta be more aware of how things can be and how things can be spun." Other than the TMZ story, a reposting from The Shade Room, and a few other articles, the incident didn't gain much mainstream publication coverage. Now, in a recent Spin profile, the claim has resurfaced.
In a profile piece done on the musician, the publication speaks to Bass about the incident and what transpired afterward. She says that she went to Barstow, California, to report the assault and the LAPD officer who took on the case told Bass that "other woman have to come forward" before any action can be taken. "I didn't want to [file the report] because black lives matter… I did not want to put another brown main in jail," Bass told Spin. "But I do know that for other people who may have been abused or assaulted or whatever, maybe this will help them as well."
After this initial interview with Spin, Miguel's publicist provided the following statement addressing the allegations. It reads: "I felt I had already addressed how bizarre and twisted this accusation was when I was asked about it in March. Her story of what transpired is not accurate and the accusation is unfair and unwarranted."
The #MeToo movement wasn't nearly as strong back in March as it is now so, hopefully, bringing up Bass' allegations again will force more people to take them seriously. We're in the eye of the sexual assault storm at the moment, and we can only hope those overdue for their day of reckoning receive retribution.