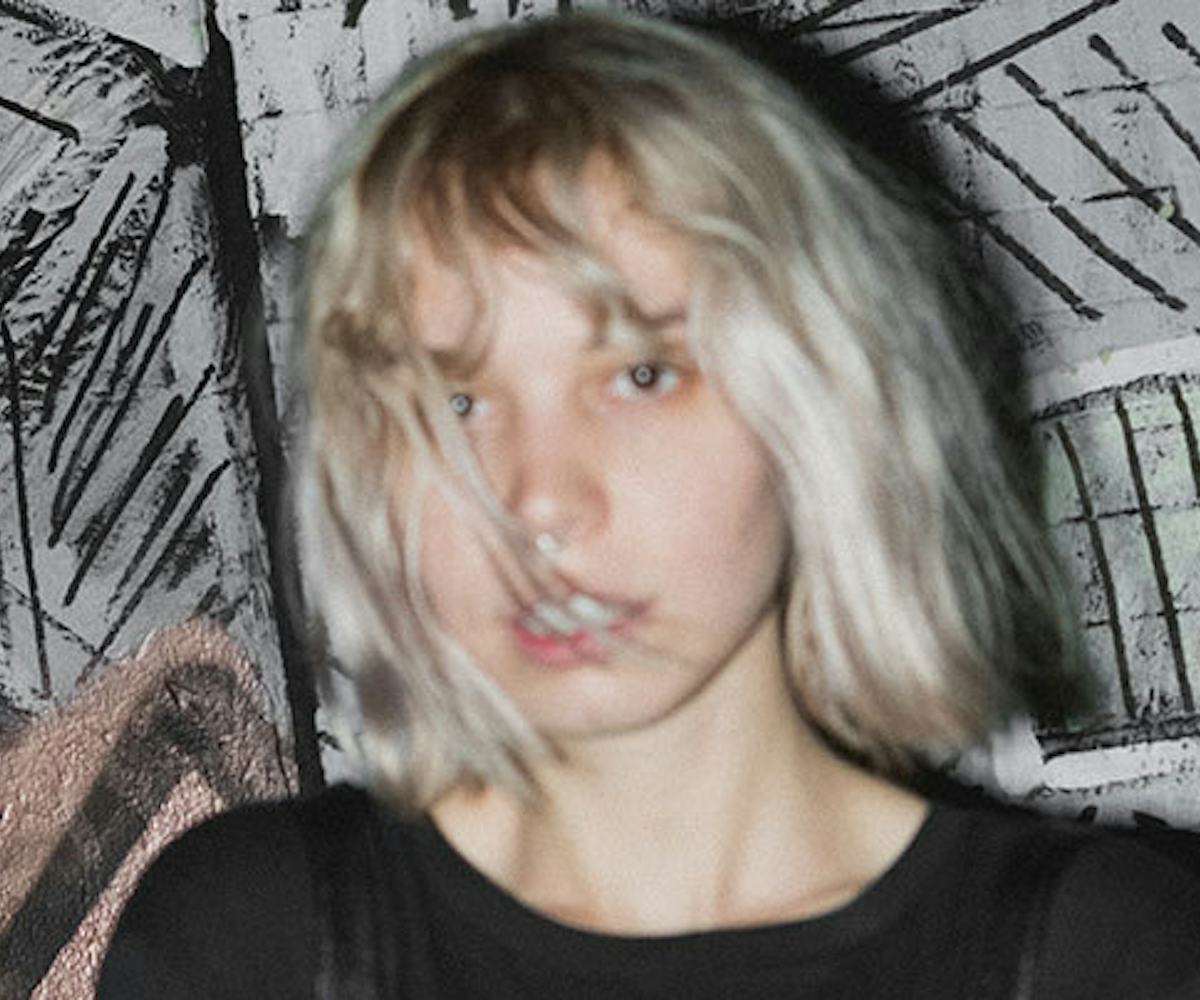 Photo courtesy of Mija
Mija's Debut EP Is A Different Kind Of Rave Manifesto
It's hard to believe that Mija is just now releasing her debut EP. The Arizona native has gone from making waves in the underground scene to landing enviable lineup spots on some of the world's biggest festival stages. (You can catch her at Bonnaroo this summer.) She's not grounded to a single sound or genre. She's flexible, able to go from deep bass to atmospheric highs within seconds and make it feel wholly and completely natural. That talent is on full display on her debut, How to Measure the Distance Between Lovers. Between flexing her vocal chops on "Notice Me" and the trap-trance vibes of "Never Forget," HTMTDBL showcases the heart electronic music can deliver. It's not all build-drop, fist pumping. There's true poetry to be found if you open yourself up to it.
What is your idea of the perfect party?
Dark warehouse, low ceilings, no lights, no cell phones, and hella fog.
What is your greatest onstage fear?
Putting my SD card into the CDJ and getting corruption error.  
What is the trait you most deplore in dance music?
The term "industry."
What is the trait you most deplore in other musicians?
When DJs think they deserve a prize for hearing a song before someone else.  
Which living artist do you most admire?
Nicolas Jaar, Radiohead, Björk.  
What must you absolutely have on your tour rider?
Crest wisps.
What is your favorite state of mind?
Creative flow.
What the most overrated part of partying?
Excessive drug use.  
Which production or technique do you overuse the most?
Reverse reverb, or paulstretch.  
Is music the greatest love of your life?
As of right now, at this very moment, yes. Music is my greatest love. It is also my first love. But I love a lot of things, including painting, drawing, writing, designing, and more.
When and where did you have the best show of your life?
There have been so many amazing shows, but my favorite so far has to be my DNB set on Holy Ship this past year. So many legends showed up to support and drop some tracks with me. The whole set was surreal to me—shout-out to Craze, Noisia, Claude VonStroke, Soul Clap, Redlight, and Kill the Noise.
Which talent would you most like to have?
The ability to be in two different places at the same time, so I could get twice as much done.
If you could change one thing about the dance scene, what would it be?
I would figure out a way to bring back exclusivity and rarity to records.  
What do you consider your best song?
I tend to think that every new song I make is better than the last one... So the song I feel is my best right now is one called "Talk," which will probably get released later in the year. The best song off of my EP, in my opinion, is "Notice Me."
If any song were you soundtrack your life, which would it be?
General Elektriks' "Bloodshot Eyes."
Where is your dream venue?
Smart Bar Chicago.
What is the most treasured piece of music you own?
Tugboat Edits' Do Me Like EP on vinyl only. It's number 365 out of 400 made.
What is your favorite fan interaction?
The ones where fans are nonchalantly casual and just wanna say what's up.  
What do you most value in your fans?
The fact that my fans are so open-minded and trust that whatever I'm doing, in whatever moment of time, is the most accurate form of expression that I have to offer them. There are no expectations—only a journey which we all share together.  
Who is your dance hero?
Gammer. He's an OG rave legend
Who are your favorite non-electronic musicians?
Chopin, Arthur Rubinstein, and Bach.
How would you like to be remembered in the music world?
As someone who created something bigger than themselves.  
What is your PLUR philosophy?
This is something that I read when I was 15 years old after I went to my first rave. It stuck with me for life:
Our emotional state of choice is Ecstasy. Our nourishment of choice is Love. Our addiction of choice is technology. Our religion of choice is music. Our currency of choice is knowledge. Our politics of choice is none. Our society of choice is utopian though we know it will never be. You may hate us. You may dismiss us. You may misunderstand us. You may be unaware of our existence.
We can only hope you do not care to judge us, because we would never judge you. We are not criminals. We are not disillusioned. We are not drug addicts. We are not naive children... We are one massive, global, tribal village that transcends man-made law, physical geography, and time itself. We are The Massive. One Massive. We were first drawn by the sound. From far away, the thunderous, muffled, echoing beat was comparable to a mother's heart soothing a child in her womb of concrete, steel, and electrical wiring. We were drawn back into this womb, and there, in the heat, dampness, and darkness of it, we came to accept that we are all equal. Not only to the darkness, and to ourselves, but to the very music slamming into us and passing through our souls: we are all equal. And somewhere around 35 Hz we could feel the hand of God at our backs, pushing us forward, pushing us to push ourselves to strengthen our minds, our bodies, and our spirits. Pushing us to turn to the person beside us to join hands and uplift them by sharing the uncontrollable joy we felt from creating this magical bubble that can, for one evening, protect us from the horrors, atrocities, and pollution of the outside world. It is in that very instant, with these initial realizations that each of us was truly born. We continue to pack our bodies into clubs, or warehouses, or buildings you've abandoned and left for naught, and we bring life to them for one night. Strong, throbbing, vibrant life in it's purest, most intense, most hedonistic form. In these makeshift spaces, we seek to shed ourselves of the burden of uncertainty for a future you have been unable to stabilize and secure for us. We seek to relinquish our inhibitions, and free ourselves from the shackle's and restraints you've put on us for your own peace of mind. We seek to rewrite the programming that you have tried to indoctrinate us with since the moment we were born.  Programming that tells us to hate, that tells us to judge, that tells us to stuff ourselves into the nearest and most convenient pigeon hole possible. Programming that even tells us to climb ladders for you, jump through hoops, and run through mazes and on hamster wheels. Programming that tells us to eat from the shiny silver spoon you are trying to feed us with, instead of nourish ourselves with our own capable hands. Programming that tells us to close our minds, instead of open them. Until the sun rises to burn our eyes by revealing the dis-utopian reality of a world you've created for us, we dance fiercely with our brothers and sisters in celebration of our life, of our culture, and of the values we believe in: Peace, Love, Freedom, Tolerance, Unity, Harmony, Expression, Responsibility and Respect.  Our enemy of choice is ignorance. Our weapon of choice is information. Our crime of choice is breaking and challenging whatever laws you feel you need to put in place to stop us from celebrating our existence.
But know that while you may shut down any given party, on any given night, in any given city, in any given country or continent on this beautiful planet, you can never shut down the entire party. You don't have access to that switch, no matter what you may think. The music will never stop. The heartbeat will never fade. The party will never end. I am a raver, and this is my manifesto.
Draw what it's like to hear the crowd screaming back at you.
Drawing by Mija