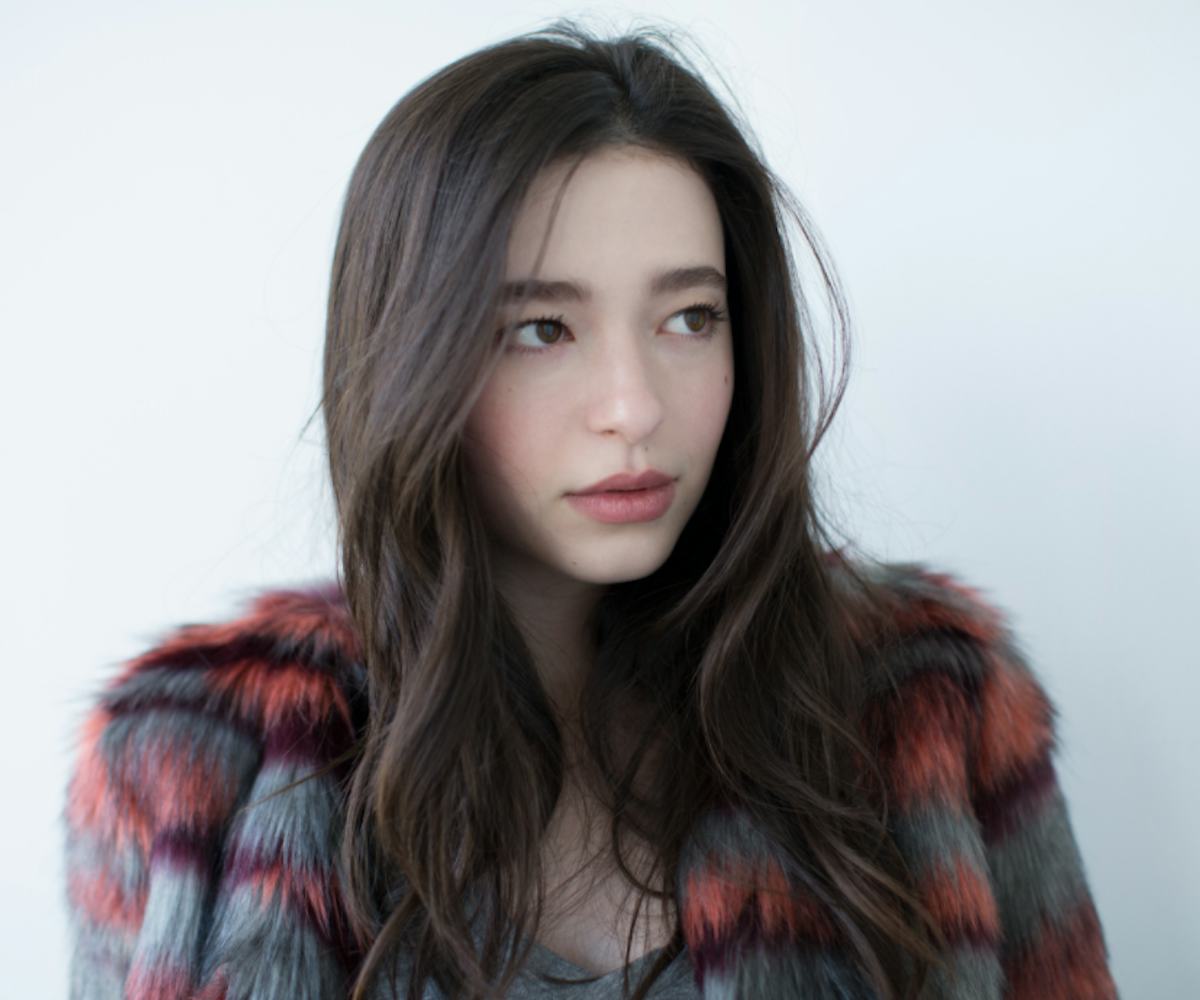 Photo by Mike Rosenthal
Mikey Madison Explains Why Season 2 Of 'Better Things' Is So Great
If you're not watching the FX comedy, you should be
In its second season, Better Things took a creative leap forward that's elevated it into being one of the best shows on television. Creator and star Pamela Adlon directed each of this season's 10 episodes (only two remain), and once again, it follows her character, Sam, as she struggles as a single mother to raise her three very different, very outspoken daughters, all while managing a career on the fringes of the entertainment industry. The oldest of those daughters is Max, played by 18-year-old actress Mikey Madison, who begins the season in a relationship with a much older man and spends the rest of it butting heads with her mother in what is one of television's more realistic—and endearing—parent-child relationships. We spoke to Madison recently about why Season 2 has turned out so special and how playing this character has changed her life.
Can you please explain to everyone why Adlon is such a genius?
Pamela has worked in almost every facet of this business, and she has been successful at all of them. She has been acting for almost her whole life. Pamela is focused, brilliant, loving, and hilarious. She might be the hardest worker I know. She always seems to know what to say, she cares deeply, and she makes everybody feel special and important. Her vision for this show is amazing. Really, it's beautiful to see.
In one sentence, tell people why they should be watching Better Things?    
Better Things is raw, funny, heartbreaking, and really just a labor of love. Please watch it so we can get a third season. 
What were some of the biggest differences between shooting Season 1 and 2 of Better Things?
The friendships between cast and crew are deepening, and we feel even more connected than we did during Season 1. The production and filming feel smoother, and the relationships I've made with the girls are ones that will hopefully last forever. Being able to see Hannah [Alligood] and Olivia [Edward, who together play Adlon's other two daughters] grow and mature is crazy and amazing. Olivia was only up to my belly button when I first met her, and now she's almost at my shoulder. 
The consensus is that Better Things took a giant creative leap forward in its second season. Did you notice a difference in the writing?
I loved Season 1, and I still do. I would say that it was more of an introduction. Now that you've gotten to know the characters, we've delved deeper into their lives. The stories are more complex and interesting.
How does your relationship with your mother differ from the one between Max and Sam?
Both Sam and my mother are very honest. Sam's a single mom, so she's had to take over all the roles in the household, from mother to chef to driver to teacher. The relationship I have with my mother is peaceful and understanding. I'm with her all the time, every day, so we've bonded in a way that gives us mutual respect for each other. Max is in a place with her mother that I probably was in a couple years ago. Sam and Max butt heads because they are so similar, and I can relate to that as well. 
How has playing Max helped you grow as a person?  
Max is very different from me. I've always been an incredibly shy person. This character has opened my eyes in so many ways. Looking at life through Max's perspective is scary and fascinating. She has helped me to experience certain things and situations that I probably would have never gotten to do if I hadn't had the pleasure to play her. Max is sure of herself. She makes me want to do her justice, and that has really made me more confident as a woman.
You're still so young. Is there anything you think you might want to do with your life beyond acting?
Young?! I feel so old! I'm just so lucky to be here now, to be a part of this. I feel like I'm at the beginning of a long hallway and all the doors are open. I'm thrilled to be working with all these crazy, talented, and beautiful women, and there is so much more I want to do. I want to travel and see the world. I want to open businesses and write and meet new people and just be happy! I guess I'm kind of where a lot of 18-year-olds are, just starting to figure it out. But I think I'm on the right path.
What is the greatest perk of being on a TV show?
The people I get to meet and work with. Of course, Pamela has been wonderful to be around. I try to soak up all the great energy she gives out. She's healthy to be around. Celia Imrie [Phyllis, Sam's mother, on the show] is completely and utterly fabulous, and Hannah and Olivia have become my rocks. They're so good to me. It feels like everybody is rooting for this show, and that has been unbelievably transcendent.