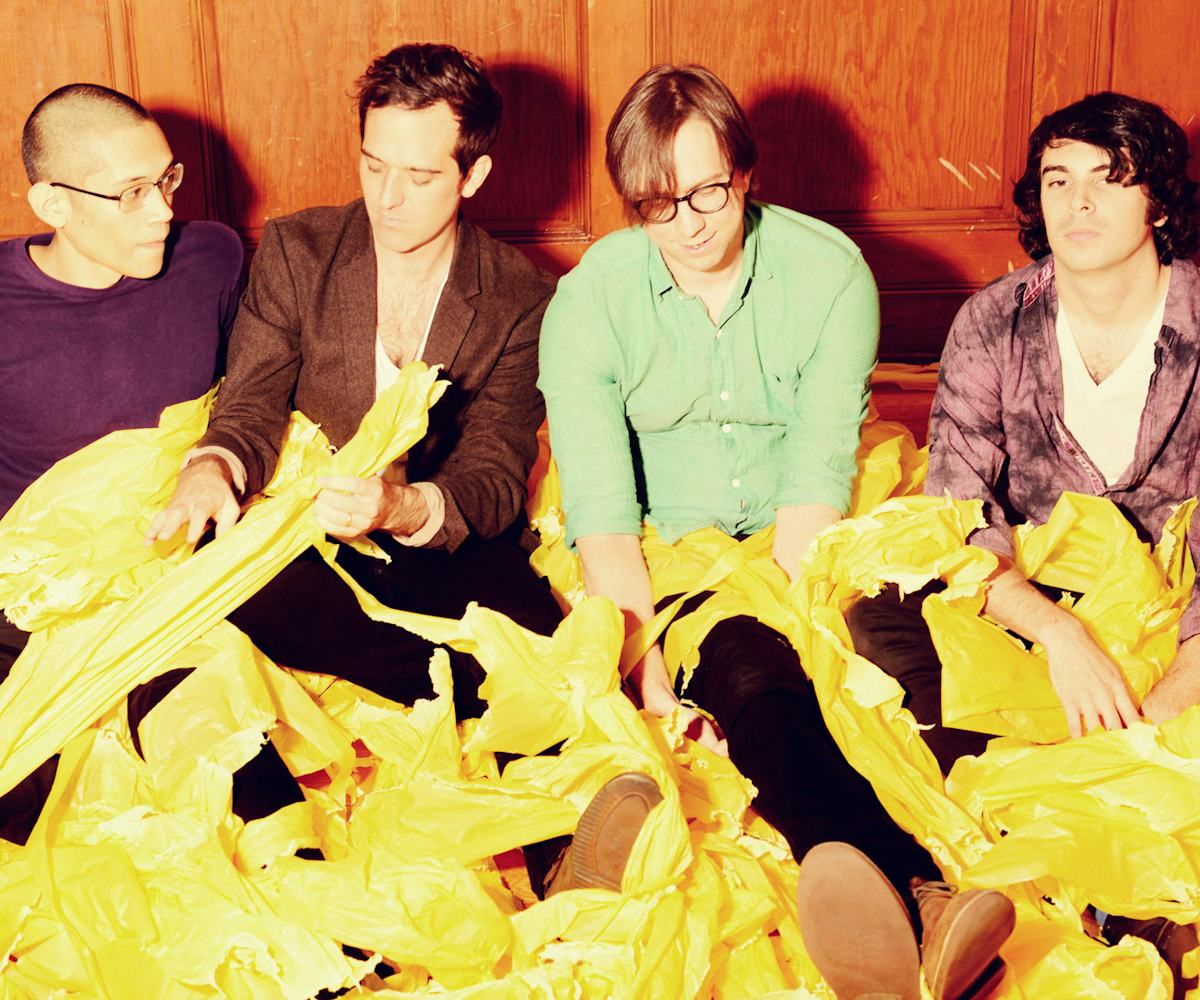 song premiere: milagres
a bowie-esque track that's crazy, sexy, cool.
Office conversation recently turned to James Spader and wondering just when it was that he morphed from heartthrob to old man. (Because doesn't it seem like just yesterday that we were kinda crushing on him in Secretary?) We weren't able to pinpoint an exact moment, but it did send me on an early-James Spade movie viewing spiral. And when I first heard Milagres' new track, "Jeweled Cave," I thought for sure it was the soundtrack to one of his '80s classics.
Listen to the song and you'll know why: It's got this David Bowie-esque rock theatricality that's somehow sexy, dark, and modern, all at the same time. It probably helps that Kyle Wilson delivers lines like, "I never hated anyone so much for keeping me close / But we were in love / It was a long time ago," in a deep croon, guitars howling in the background, or that the thump-thump synths and insistent bassline propel it forward. The track is off of the Brooklyn quartet's sophomore album, Violent Light, out February 25 on Kill Rock Stars, and is clearly a very good sign of what's to come.
Hear what we mean below--we've got the exclusive premiere and free download. Give it a listen below, and if you like it, it's easy to get even more Milagres. No, they're not on the Less Than Zero soundtrack; instead, the band is on tour right now (check out the dates here).