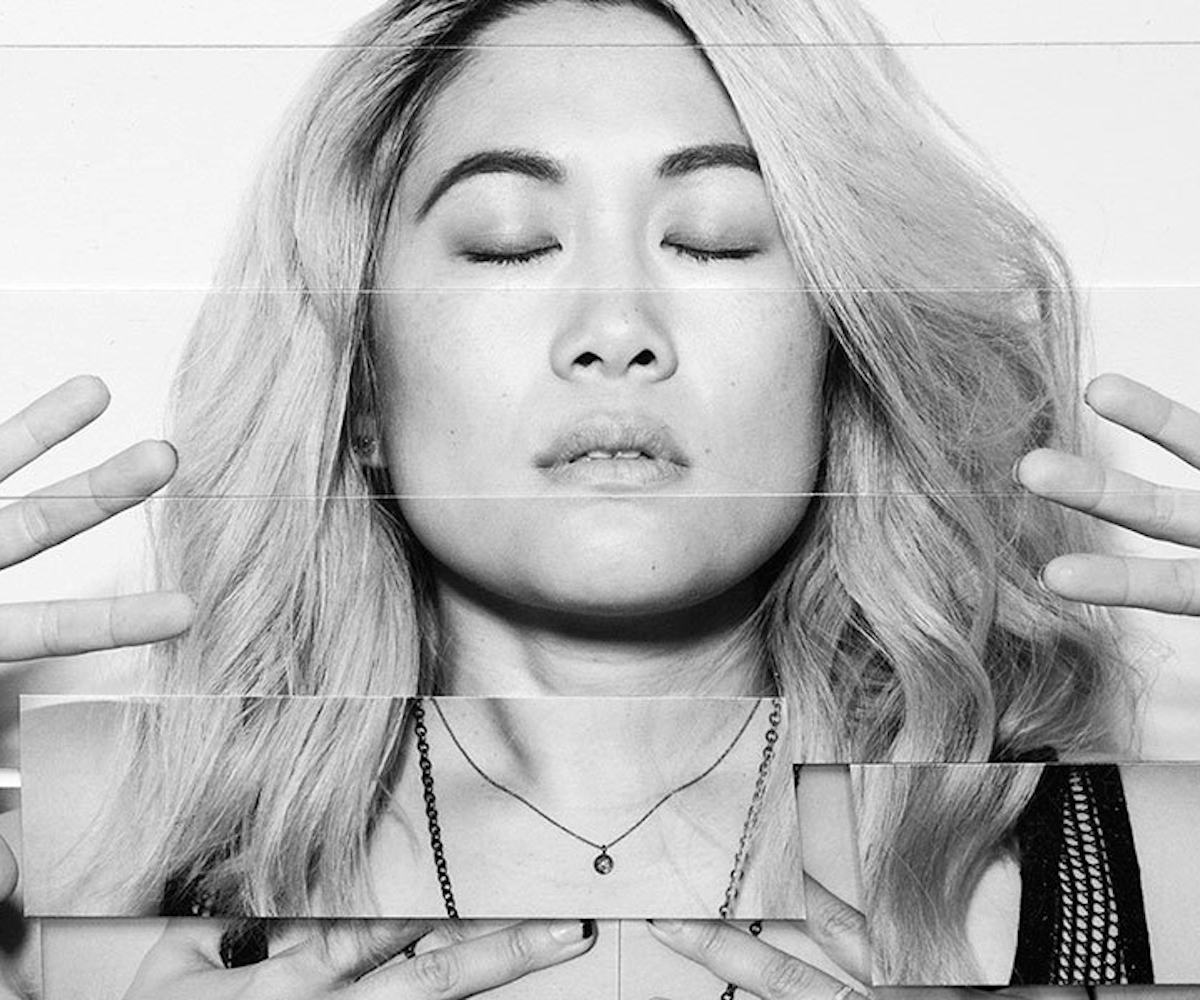 Courtesy Photo
Got MILCK?: Meet The Artist Behind Last Year's Viral Song "Quiet"
She'll make an activist out of you
Connie Lim, aka MILCK, is a pop singer-songwriter with an activist's voice. Her worldwide breakthrough track, "Quiet," speaks to all genders, races, sexual identities, creeds, and backgrounds. With her #ICANTKEEPQUIET Choir in Washington, D.C., MILCK provided an impactful soundtrack for the Women's March last year. Her message of unity through resistance is the thread that ties all her endeavors together and places her at the forefront of the movement, standing as a testament to music's political capabilities.
This month, MILCK is set to release her debut EP, This Is Not The End (out January 19 via Atlantic Records). She has also partnered with the Women's March Alliance to perform at the second Women's March in New York City on January 20. Below, get to know what makes her tick. With MILCK, positive change is possible. Listen up. Act up. Speak out.
What are you most proud of so far in terms of your career?
My proudest moments come when I read messages from people all over the world who are taking the time out of their busy days to tell me that my music has helped them through depression, become more of an activist, come out as gay to their parents, or come forward with stories of abuse. I really hold on to those messages dearly. I'm also really proud of the fact that psychologists have been using my music to help people going through trauma to speak about their pain. I want to be a part of people's path to healing, empowerment, and ascension! I want to be a part of the process where someone realizes that all the power to change is within her/himself.
What famous person dead or living do most wish you could have as a roommate?
Ali Wong! Haha! She's hilarious and makes all forms of life challenges as a modern woman bearable!
What is your favorite driving music?
I love love love blasting Massive Attack's Mezzanine as I drive to meetings or sessions. It helps me feel like I'm a superhero in my Batmobile. In the other spectrum, nothing gets me feeling super-Zenned-out like Ray LaMontagne's "Be Here Now."
Whose career would you most like to emulate?
Bono has the career of my dreams. I love that he creates music that's so anthemic and healing. I also love that his service to communities all over the world has been substantial and groundbreaking. He also looks straight badass in a leather jacket.
What's your favorite place to write music?
Anywhere possible! I like the fact that songs are able to spring from any location at any time. I'd like to think that I'm an open enough of a creative vessel that I could channel music anywhere I am.
Describe your aesthetic in three words.
Edgy. Empowered. Genuine.
If you had to wear one thing for the rest of your life, what would it be, and why?
My AllSaints combat boots 'cause I'm always ready for action in those shoes. They're also amazingly comfortable!
Do you have any pre-show superstitions?
I have rituals. I do at least 10 minutes of meditating anywhere I perform. Usually, during the meditations, I silently chant affirmations about giving, unity, or love. For the type of music I create, this helps me lock into the higher purpose of why I do what I do.
If you had to live in a past time, what do you think would be the most fun era, and why?
I would have liked to be making music as a woman in the 60's or 90's, 'cause the music coming out of those eras was deliciously raw, with an emphasis on lyrics that I love and respect.
What activities do most enjoy doing alone?
I am an introvert, so I enjoy spending quite a bit of time alone! I most love doing my morning rituals of meditation, yoga, and journaling. The other thing I like doing alone is illustrating.
When are you most relaxed?
Right after writing a good song, or when I'm creating illustrations. These are the best outlets of catharsis for me. I call these two things my healthy addictions, as I'm always chasing those moments of calm after a good song or illustration.
What was the last great thing you read?
Women Who Run With The Wolves by Clarissa Pinkola Estés is an amazing book. I highly recommend it to all the wild women out there looking to further discover the magic that waits within themselves. My girlfriend Kylie and I read it around the same time, and we both would text each other whenever we got through another powerful chapter. The book has been around for a while and has an underground cult following; the fables provide such inspiration and fuel for the wild woman's soul.
What kind of person were you in high school?
I lived two lives in high school: the public life, and the private one.
Publicly, I was a huge ASB (Associated Student Body) nerd. I held office every year and ended up becoming student body president. I created The HUMAN club, which stands for Help Unify Mend And Nurture. We would volunteer at foster care centers, and created a breast cancer walk. It was amazing! I had a great time. I was constantly busy with keeping up with studies, as I was trying to fill my academic genius sister's shoes. I didn't have a group of friends that I felt like I belonged to, but I was friends with all of the different cliques, so I spent lunch hopping around different groups. I never quite felt like I had a home of friends, so I kept busy with school activities because I really love working. St. Vincent once tweeted out, "I've always found work more fun than fun," and I couldn't agree more with that statement. I was like that in high school, and I'm still like that now!
Privately, I was suffering from anorexia and was in an abusive relationship with an older boyfriend. It was really difficult as I was very secretive about my pain. I was really good at hiding my depression and anxiety. However, those intensely harbored feelings manifested in my eating disorder. I would sometimes even ditch school because I was so highly depressed. Nobody would get suspicious, though, because my peers and my teachers saw me as a responsible, hard-working, sociable, and optimistic ASB president.
Can you tell me a quality about yourself that you are genuinely proud of?
I am persistent. I have always wanted to use my life to prove that dreams are possible, and it's possible to achieve what I desire while also being a respectful and genuine human. After years of working toward my dreams, I am finally starting to see some fruits of my labor. Because it took me a while to get here, I appreciate everything so deeply. I'm proud of the fact that I've managed to keep a fresh sense of gratitude.
Do you have any phobias?
I have a fear of unorganized, organic clusters of little holes, like bone marrow. When I see photos of bone marrow, my jaw clenches, and I cringe! I can't look away, but at the same time, I get heebie-jeebies! I also have a fear of heights. I went skydiving to dispel the fear, but it didn't work. I had a great time, though, I must say.
What's a side of you that people are unlikely to know about? Either in terms of interests, hobbies, or personality?
I have a super, goofy, kiddish side to me, and I love to express that side of me by speaking in different accents and voices. I think I'd be a good voice actor for kids' shows. I would absolutely love that. Also, I've inherited my dad's gift of being freakishly good at predicting the plot lines of TV shows and movies. Now the only ending I can't figure out is the one for House of Cards...
What are some new hobbies you would like to take on?
I would like to do some improv comedy. I think it'd be fun to dig in with some classes. A lot of my friends are comedians and they've said they've had such great times taking classes from theaters, like Upright Citizen's Brigade.
Where do you hope to be professionally in five years?
I hope to be sipping tea with Florence Welch and Bono in Florence's garden after recording a badass, three-way collab. I would love for my fund, the #ICANTKEEPQUIET fund, to be making solid, positive impact on a global level, and to have released a couple timeless albums' worth of songs. I'd love to sell out The Wiltern and then the Greek Theatre in Los Angeles. I would love to travel around the world and harmonize with a bunch of choirs. I would love to meet and connect with as many people as possible.
If there was one phrase that best sums up your approach to life, what might it be?
Keep Zen and try again.