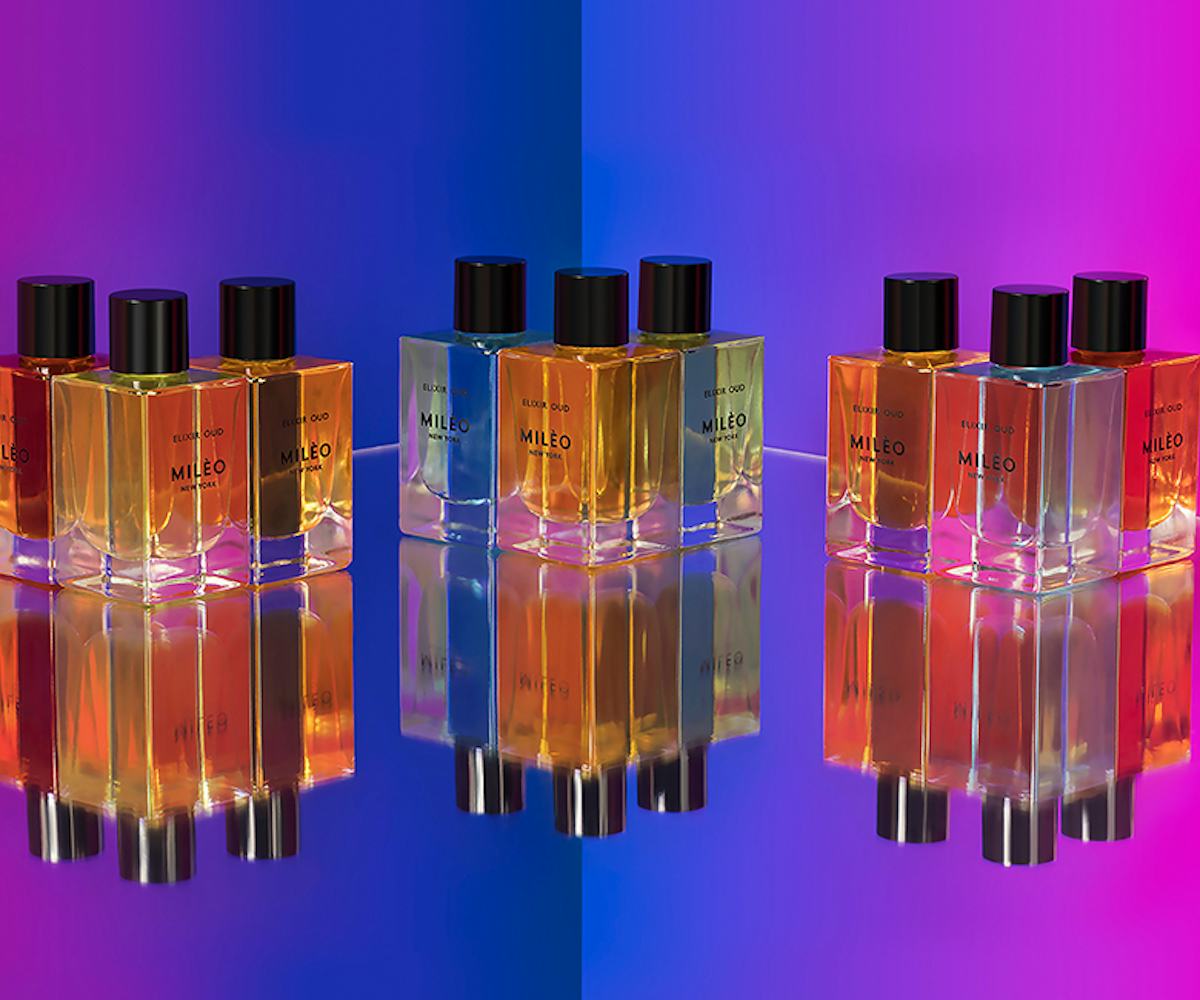 Photo courtesy of Milèo
We're Obsessed With These Luxe Facial Oils That Double As Perfume
Paycheck Picks: Milèo Elixir Oud
TGIF! Friday is here, along with our paychecks, so you know what that means: It's time to go shopping. Every week, we write a love letter to the one must-have item that we would happily blow our full paychecks on, because life is meant for treating yourself. Cheers!
I'm what you might call a facial oil fanatic. Ever since my career in editorial led me to the world of beauty and I was first introduced to these magical elixirs, I've yet to pick up a cream again. Okay, that may be an exaggeration, but my collection of facial oils has become quite extensive, with at least six different kinds in rotation on my vanity mirror tray at all times. However, I hadn't truly fallen in love with one in particular until I met Matthew Milèo and his collection of facial oils, or rather, heavenly potions.
Milèo Elixir Oud is a collection of four different facial oils, all infused with oud resin, a rare botanical extract that comes from agarwood. You may be familiar with oud for its popularity in fragrance, but it also acts as a powerful agent for protecting the skin and restoring it back to its glowing, smooth self. Each deliciously scented oil is inspired by a different place in the world and uses powerful ingredients from the area.
Labyrinthe Vert is inspired by the French maze gardens of Versailles, formulated with sandalwood seed, Kalahari melon seed, violet leaf, and more, and refines the skin, fighting redness and oiliness while fading discolorations. Maroc D'Azur is a nourishing formula inspired by the Moroccan city Chefchaouen, which is known for its abundance of blue architecture. Formulated with Moroccan blue tansy flowers, white Camilla squalene, and osmanthus blossoms, this formula comforts dry skin and replenishes the complexion.
Amber Fort is here to brighten and protect complexion, drawing inspiration from the Amber Palace of Jaipur, India. Ingredients such as Indian pink lotus flower and other antioxidants protect the skin from the harshest elements like pollution and stress. Finally, Monde D'Oro is your ultimate night oil, inspired by Corsica's mountains at sunset. Corsican golden immortelle flower works its magic by boosting collagen, reversing cell damage, and strengthening skin's structure.
Each formula contains ingredients extracted from premium botanical varieties (from their natural country of origin, of course) and is either organic, wildcrafted, or ethically farmed sans pesticides. None contain any chemicals and are all hexane-free.
But what might be the most glorious thing about each of these luxurious facial oils is how powerfully scented (yet never overpowering) they are. So much so that you could get away with dabbing a bit on your wrists and neck and wear it as perfume. I mean, oud is already something we gravitate toward when it comes to fragrances, so this makes sense. As the meme goes, "Get you an oil that can do both." Or something like that.
But here's the thing. Facial oils tend to be on the pricier side—usually because of the higher quality of ingredients and the fact that they don't have preservatives and fillers that other products tend to have (meaning, they'll also spoil much faster). And, well, these are no different. The oils range from $150 to $250 per 1 oz. bottle—but for something this luxurious, truly effective, and multifunctional, I'll happily splurge.
Not to mention, the (naturally) vibrant shades of the oils make for a beautiful addition to my bedroom vanity—where they're likely to earn themselves a permanent spot.
Shop the full collection of Milèo Elixir Oud, here.