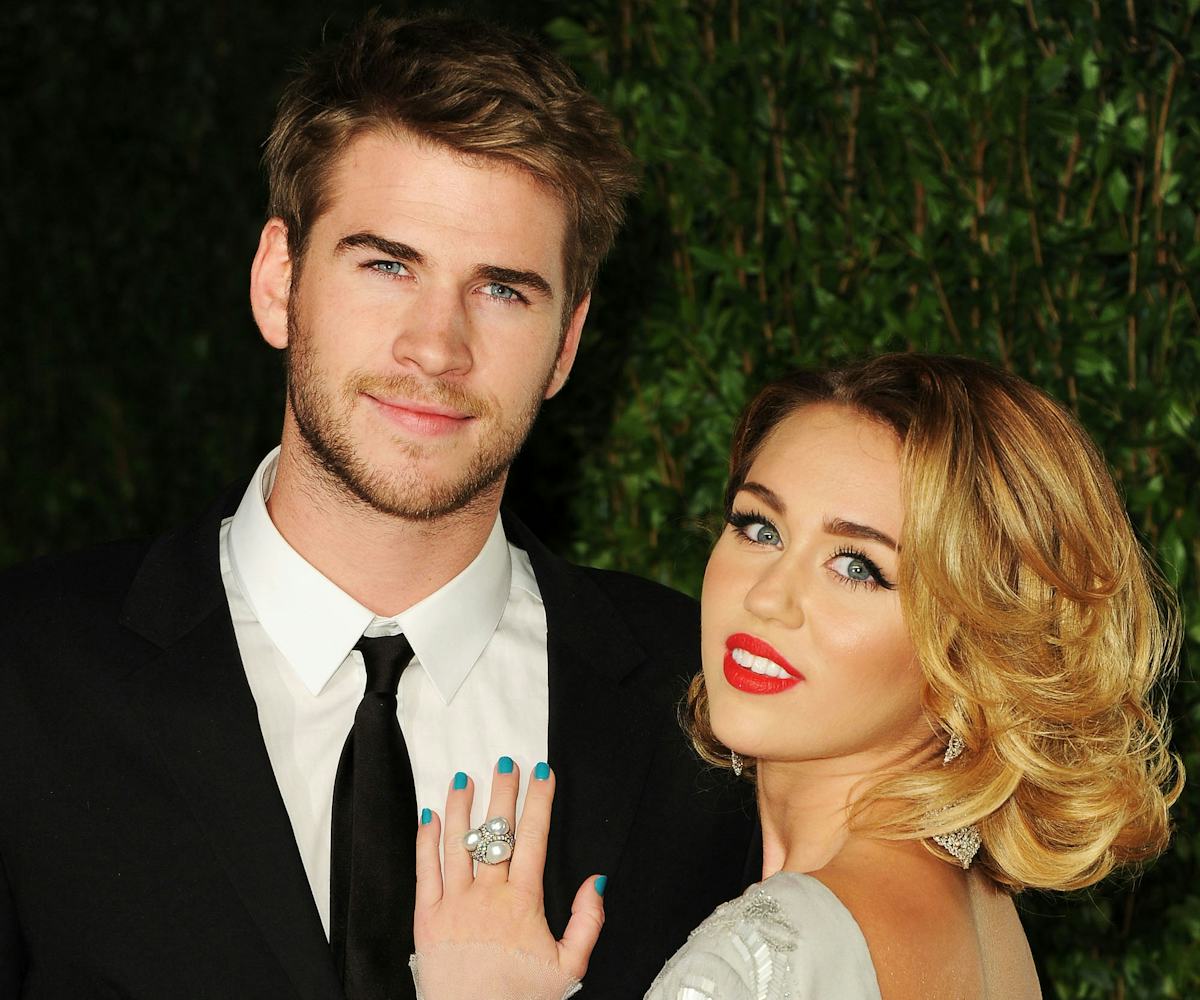 Photo by Pascal Le Segretain/Getty Images
Miley Cyrus and Liam Hemsworth Rang in the New Year Together
After almost two years of waiting for the unthinkable to happen, our prayers have been answered—Miley Cyrus and Liam Hemsworth might be back together. The ex-couple was spotted at Falls Music Festival in Byron Bay, Australia with the rest of the Hemsworth family, including his brothers Chris and Luke plus their wives. A source told Entertainment Tonight that they were openly affectionate with one another as they engaged in kissing and hugging. Seeing how Miley helped Liam adopt a dog at an animal rescue organization in Los Angeles this past November, it sort of makes sense that they might take their relationship to the next level. (Considering how the singer has lost so many dear pets this year too, it likely strengthened their emotional bond.) Rumor has it that Chris' wife approved of the reunion, so perhaps they really are an item again.
In an interview for Men's Fitness, Liam basically implied that the love he has for Miley will never die. "I mean, look—we were together five years, so I don't think those feelings will ever change. And that's good because that proves to me that it was real. It wasn't just a fling," he said. "It really was an important part of my life and always will be," he continued. "She's a free spirit. I think she'll always surprise people with what she does, but she's not a malicious person in any way. She's a young girl who wants to do what she wants to do."
When the two officially called off their engagement in 2013, we couldn't help but wonder what went awry. Life seemed so much simpler back in 2009 when The Last Song brought two lost, innocent souls together. It was a time where their baggage wasn't so heavy. Alas, the wrecking ball may have dropped, but it seems that this relationship might not have crumbled in the rubble after all. We'll be watching for more!