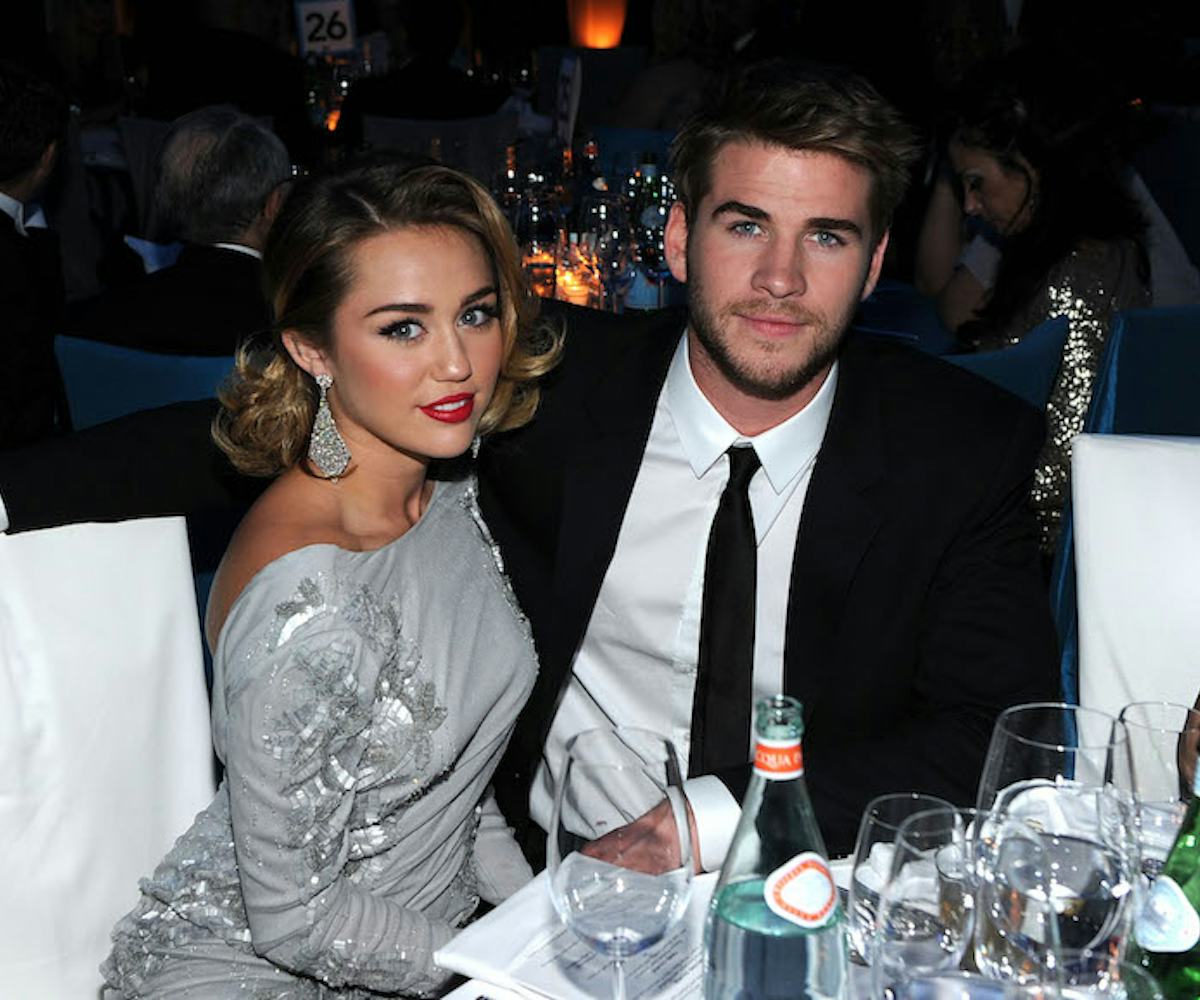 Photo by Larry Busacca/Getty Images.
Miley Cyrus And Liam Hemsworth Might Have Some Big News…
i came in like a wedding bell?
All month long, we've practically been chasing around Miley Cyrus and Liam Hemsworth with the hope of figuring out what the heck is going on between them. Here's a quick recap of everything we know: Cyrus and Hemsworth spent their New Year's together in Australia, and then they got their PDA on at a Golden Globes afterparty. Next, Cyrus cancelled a show so she could spend more time with Hemsworth, and then before we knew it she and her dogs were moving into his house. Once reports about Cyrus being spotted wearing her engagement ring started flying around, we thought we were letting the rumors get the best of us, but an insider has confirmed that the engagement is indeed back on. "Miley is beyond happy to be engaged to Liam again," the source told PEOPLE. "It might seem sudden, but they have been very close for the past few months." 
The source also added that "they just wanted to keep their relationship out of the spotlight while they figured things out." After spending so much time apart when they first called off their enagement in 2013, we honestly don't blame either of them for keeping things on the DL, but come on! This is a secret that is too good to be kept. Apparently, Hemsworth and Cyrus are "making changes for their relationship to work."
It's not like they're rushing into things because they were previously together for a solid amount of time, but the source claims that Cyrus wants to get married! "His family was very hesitant about a marriage in the past, but they really got to know Miley better when she spent time in Australia a few weeks ago. Everyone seems excited that they are back together," the source added.
We're overwhelmed by all of this information, but will try to stay calm until the couple makes official announcements!