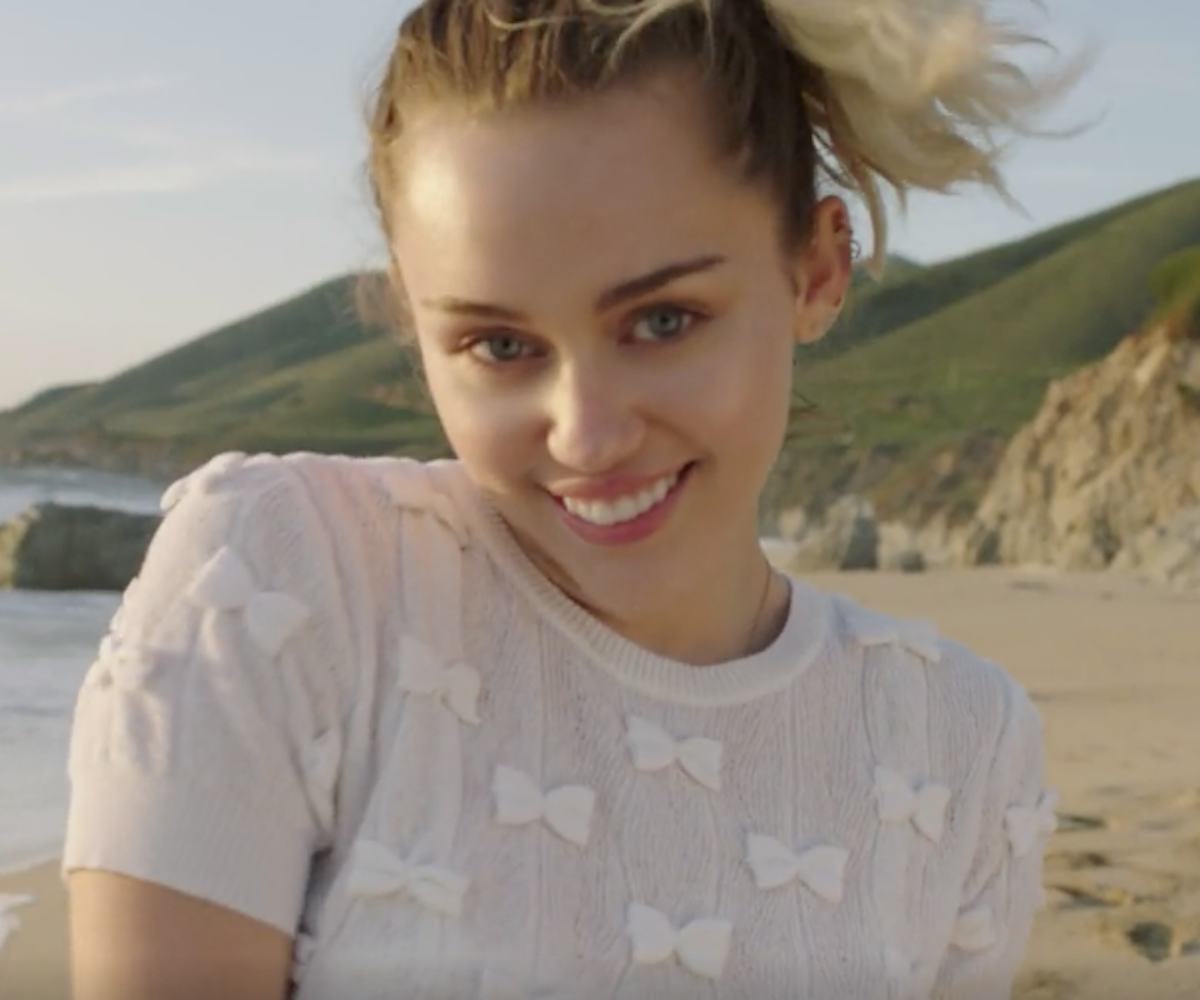 Miley Cyrus Frolics Along The Beaches Of Malibu In Her New Video
We like this new "Malibu" Miley
Miley Cyrus is done appropriating hip-hop music (for now), that much is clear in her new music video for "Malibu," directed by Cyrus and Diane Martel.
After a two-year hiatus and a self-imposed "media blackout," the singer is back with a much softer, less in-your-face image. And, it's nice. The now-infamous Billboard interview described the track as a "breezy love song about Hemsworth—gimmick-free pop-rock unlike anything she has recorded before." This would be accurate.  
With it, we get the Cyrus she's long since covered up with problematic faux dreadlocks and neon makeup. She's fresh-faced, glowing, very much in love, and... happy. "I never would've believed you if three years ago you told me I'd be here writing this song," she sings, "but here I am, next to you in Malibu."
You can find a lot of things about Cyrus to complain about, without trying too hard. But it's hard to be mad at this new stripped-down version she's presenting us with. If this chapter means we get more exposure to where her true talent lies, in that voice of hers, then we're all for it. 
Watch "Malibu," above. Her new album will be out later this year.