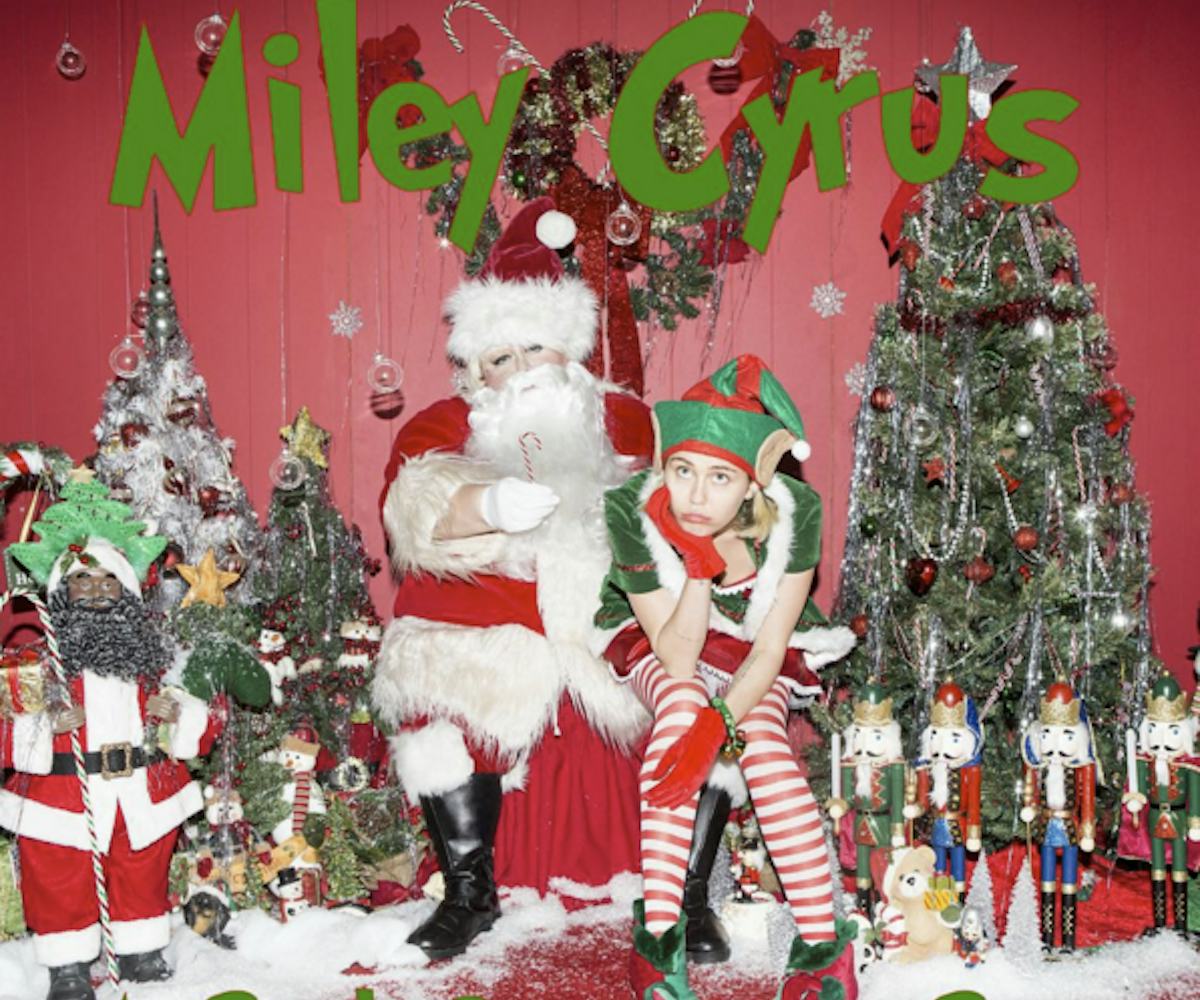 Via Instagram.
Miley Joins The Christmas Mope-fest With "My Sad Christmas Song"
While we usually look to It's A Wonderful Life or Charlie Brown to channel our existential, holiday-fueled angst, this year we've been gifted with a wealth of depressing Christmas songs, like the latest release by LCD Soundsystem. But what might Miley Cyrus be feeling during the most wonderful time of the year, you think to yourself. Surprise! She's also sad on Christmas, guys, and wrote a song, bluntly called "My Sad Christmas Song," to prove it.
Co-written with the Flaming Lips, the bare-bones track is perfect for lamenting a holiday breakup or a Christmas spent with you mom's cats, with lyrics like "If there's no one where that's gonna see/just how pretty she looks on Christmas Eve/Cause there's no one here next to me" that cut to the quick of seasonal loneliness. Then things take a turn and Miley starts going on about having the hots for Santa. "When I get drunk, I'm always showing my tits/He leaned in for a kiss and he got real near," she sings. We then progress to ripping another bong, and we're out. Give it a listen below.
(Via Vulture.com)