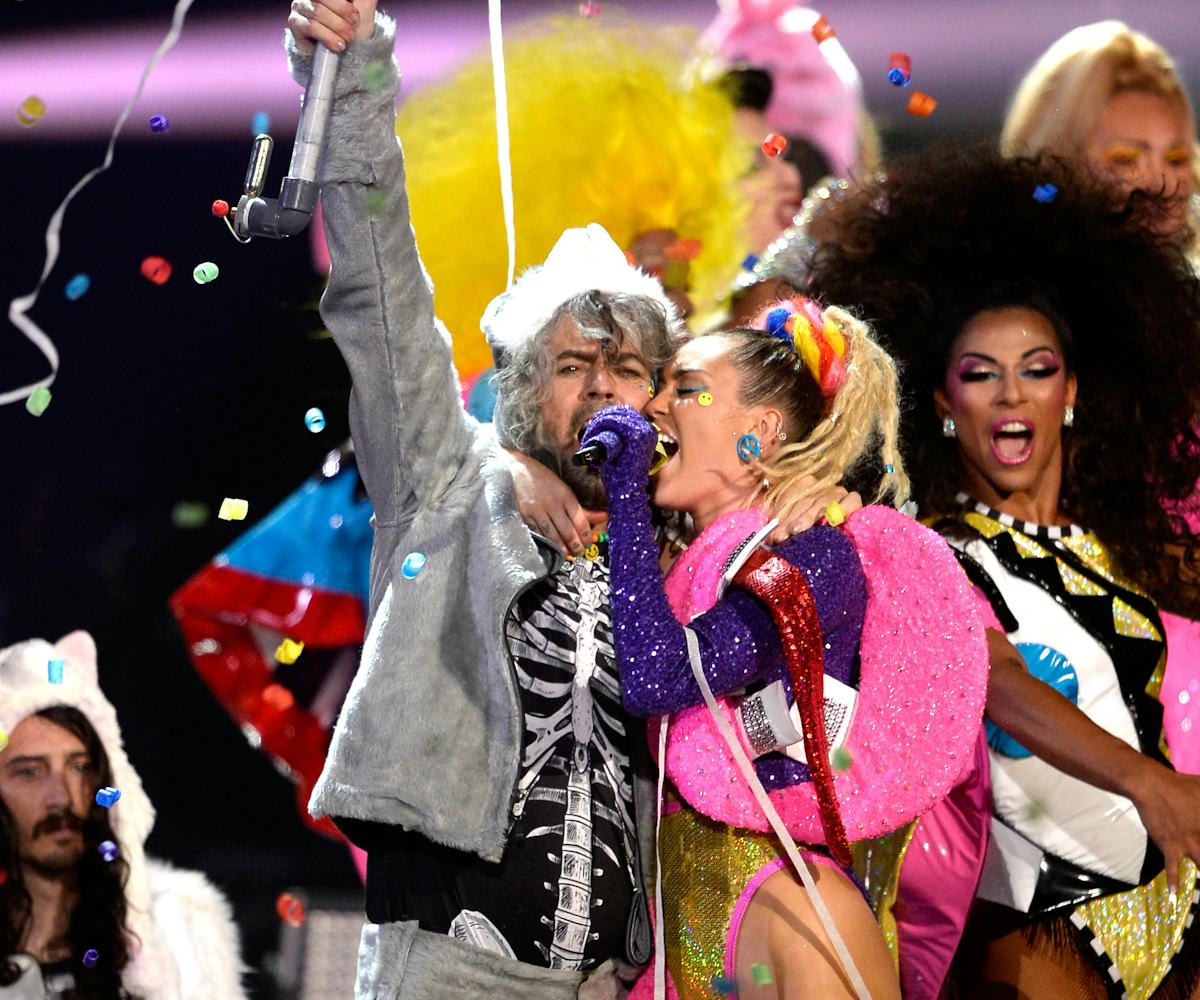 Miley Cyrus Is Playing A Completely Nude Concert
If you're one of those people who never know what to wear on a given night out, then Miley Cyrus and the Flaming Lips are here to solve that problem. On his Instagram account, Flaming Lips frontman Wayne Coyne announced that one stop on his upcoming tour with Cyrus in suppport of her Dead Petz LP will be performed, and watched, totally naked.
But there's a catch. The performance will actually be recorded for a music video for the song "Milky Milk Milk," which means Cyrus, the band, and the audience will be covered in "white stuff that looks like milk," according to Coyne. That either sounds completely disgusting or completely amazing, depending on how you feel about white stuff that looks like milk. No word yet on where or when this show will take place, but we're both looking forward to and dreading those Instagrams once it does.