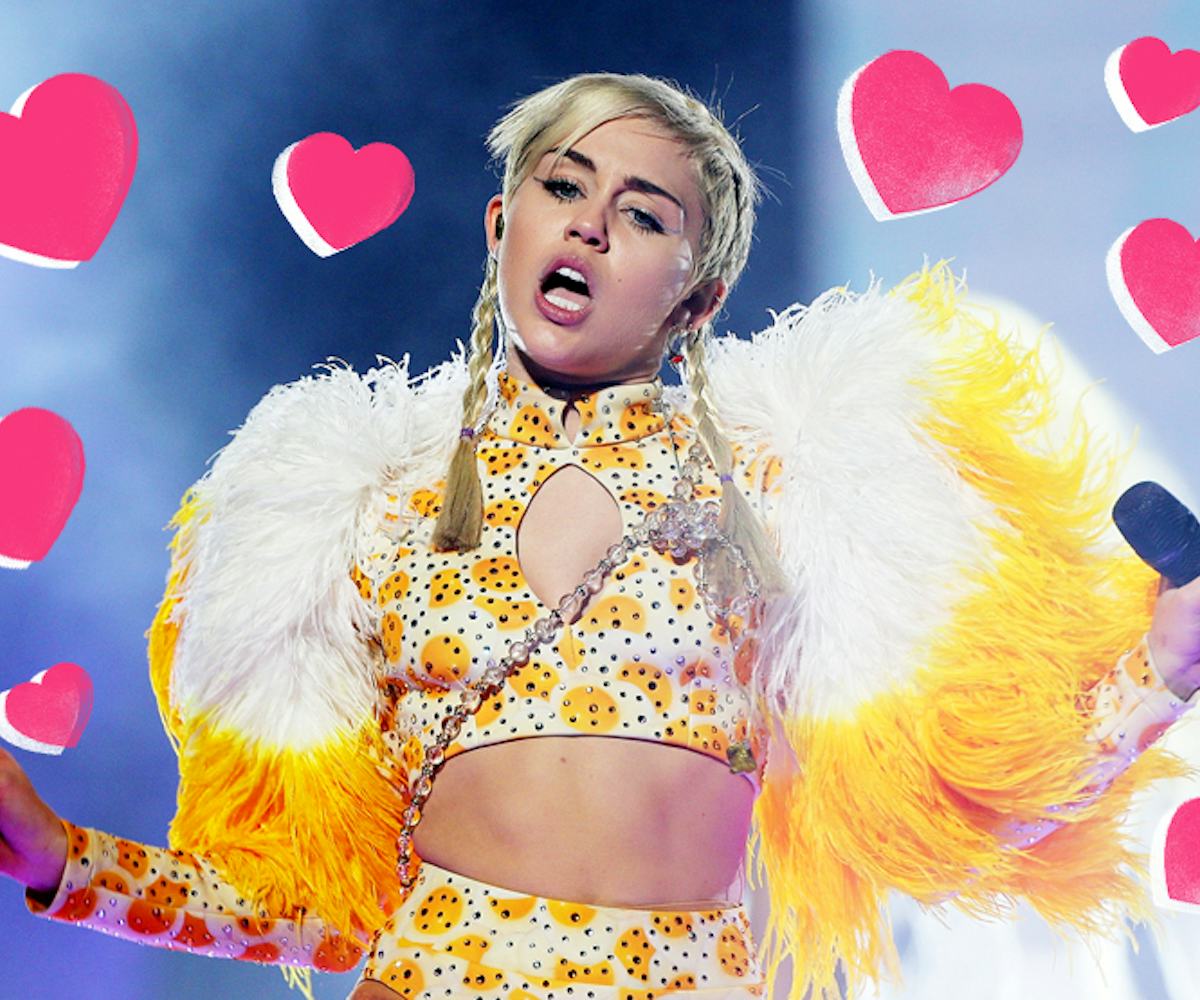 photo via getty images
miley cyrus is dating american royalty
in the most all-american way.
Ever since entering Young Hollywood as Miley Stewart-slash-Hannah Montana, Miley Cyrus has been a pretty constant and bold fixture in American pop culture. After weeks worth of rumors that she was dating Patrick Schwarzenegger—yes, the son of former governor of California and Kindergarten Cop star Arnold Schwarzenegger and Kennedy family member Maria Shriver—it seems as if the two are finally a couple, or at least one of those "it's complicated" types.
The two had their first public date at last night's USC football game (seriously, can it get more All-American than college football?). We're so happy for the two, but we wish they were able to have a private moment without the presence of TMZ. But, I guess that's what happens when you date in the 21st century.
photo via getty images