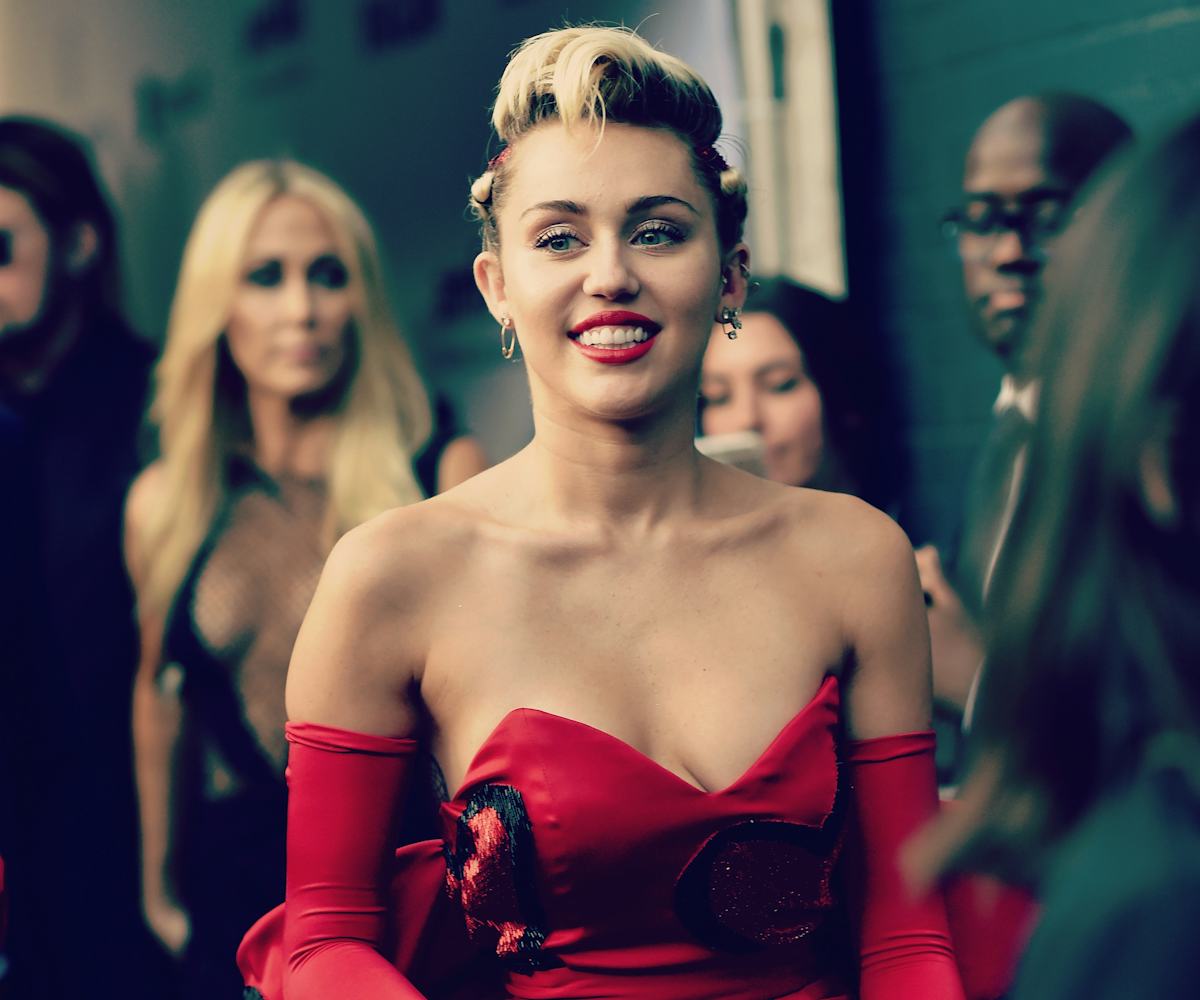 photo via getty images
miley cyrus calls out taylor swift
This year's VMAs just got interesting. In a new interview with Marie Claire, Miley Cyrus took a not-so-subtle jab at Taylor Swift and her "Bad Blood" music video. "I don't get the violence revenge thing," Cyrus told the magazine. "That's supposed to be a good example? And I'm a bad role model because I'm running around with my assets out? I'm not sure how they are worse than guns." 
The timing of Miley's comments is not ideal, with the pop star set to host the VMAs on August 30. Swift meanwhile, is nominated in pretty much every category, including video of the year for — you guessed it — "Bad Blood." 
Cyrus went on to discuss the many double standards that women face in the music industry. "There is so much sexism, ageism, you name it," she lamented. "Kendrick Lamar sings about LSD and he's cool. I do it and I'm a druggie whore."
Hopefully Miley will be just as candid when she takes the stage at the end of the month, for the Taylor Swift reaction GIFs alone.