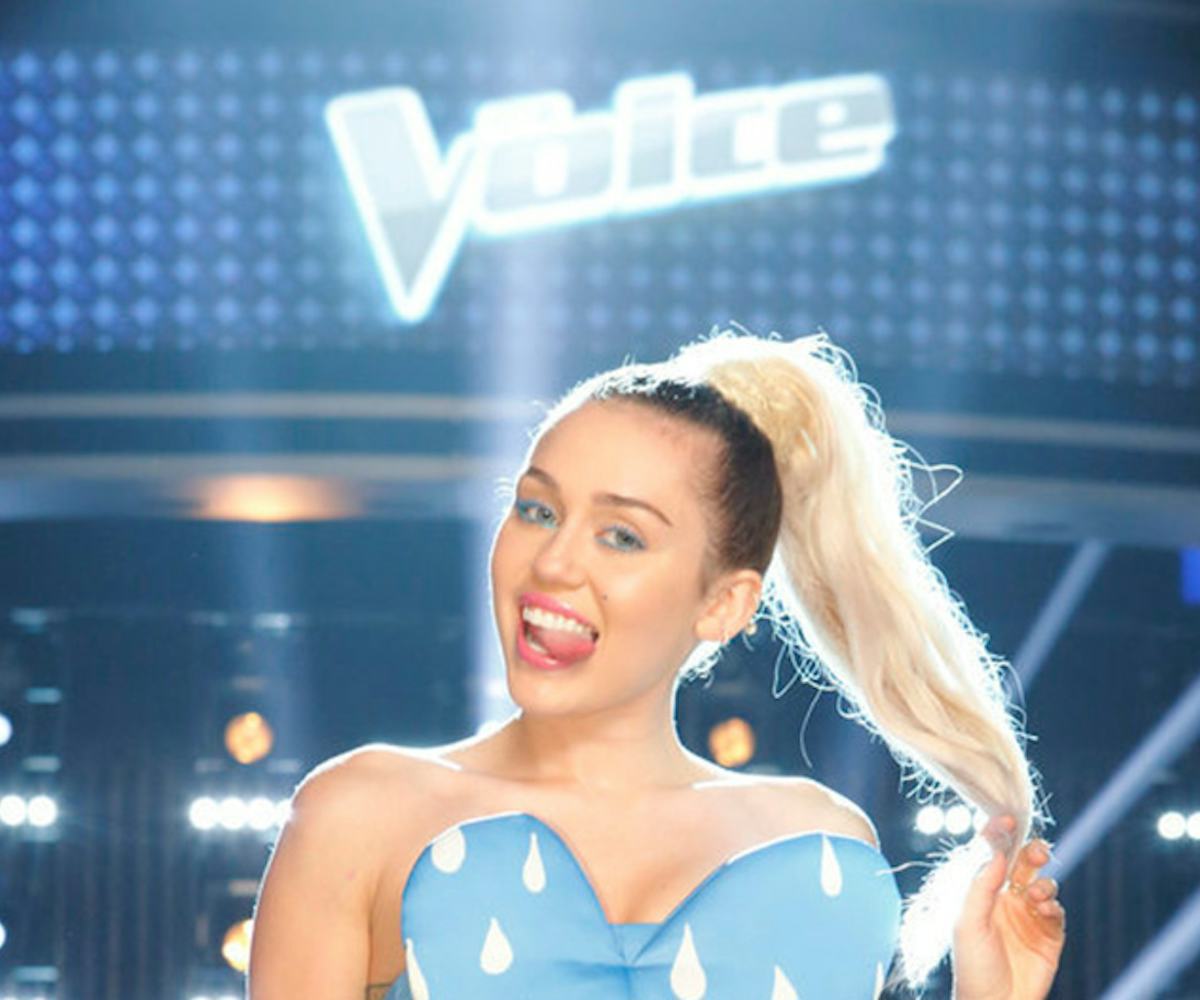 Photo by Trae Patton/NBC.
Miley Cyrus Is The Best Thing To Happen To 'The Voice'
She came in like a you-know-what
Miley Cyrus is currently the key advisor on The Voice. Basically, that means she gets to offer advice to future recording artist hopefuls. It also means she has another platform to show off those pipes people often forget she has.
Cyrus has been helping contestants turn covers of popular songs into their own. Where some feel compelled to stay true to the original, Cyrus offers her professional advice in switching up the note progression, embracing the lower register, and, more importantly, helping contestants apply their song selections to their life outside of simply liking a song. 
Honestly, though, Cyrus' mini covers are a treat. There's no auto-tune here, no backing track—it's just coach Cyrus and her mentee.
Miley's voice is so underrated. Wow! #MileyOnTheVoice https://t.co/uCGDGK55j6 — Shady Music Facts (@musicnews_shade) April 5, 2016
Currently, Cyrus is merely advising the knockout rounds, like Taylor Swift did in 2014 and Rihanna did late last year. Unlike her pop peers before her, Cyrus will return as a coach next season, though, where she'll have to pick a team and play the game. Something tells us she'll fit right in. If anything, it's more opportunity to meet the musician behind the wagging tongue.