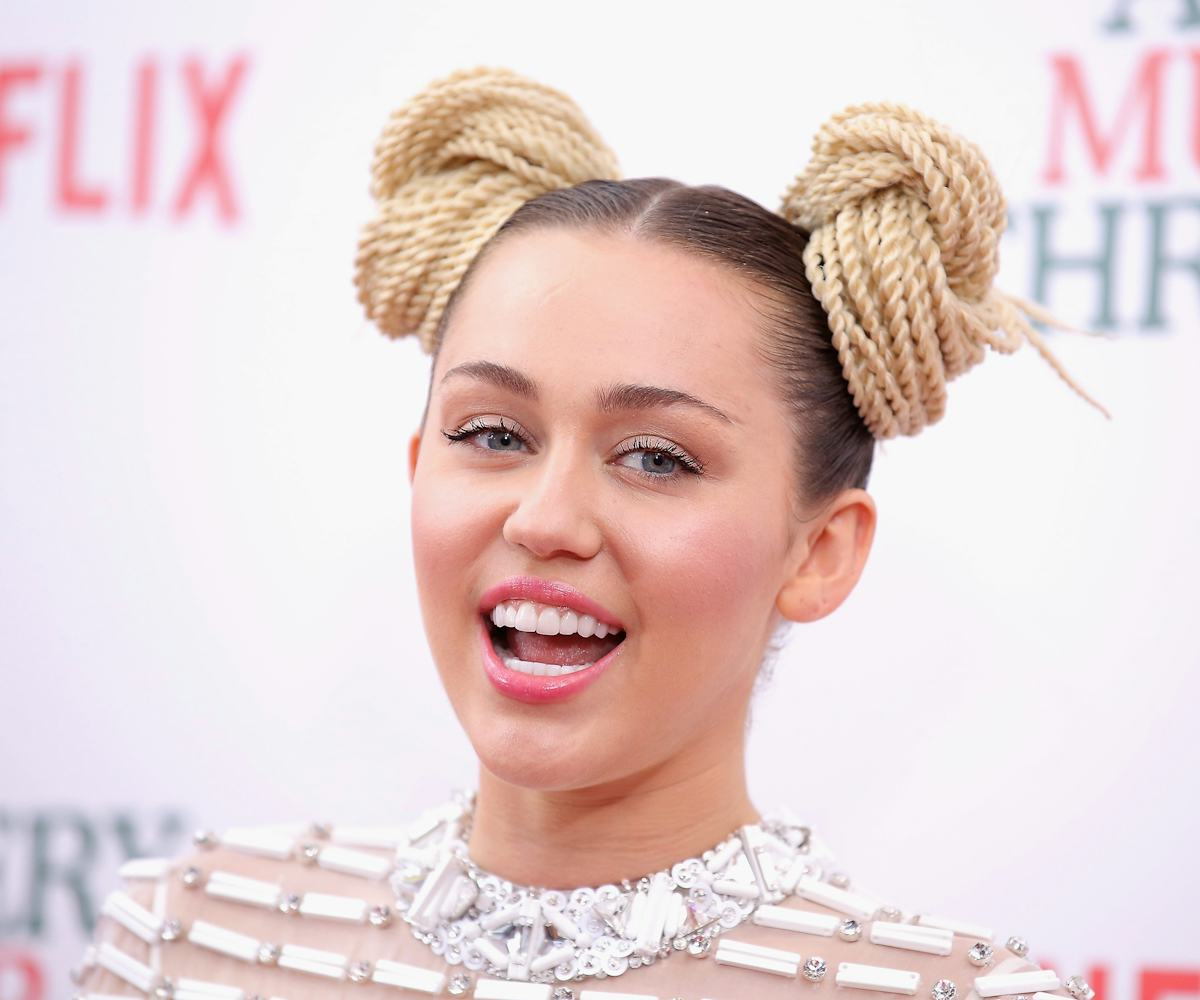 Photo by Jemal Countess / Getty images
Miley Cyrus Will Join 'The Voice' As A Coach Next Season
We've yet to see Miley Cyrus as a key advisor on this season of The Voice—that episode airs Monday—but judging by Cyrus' latest career move, it's safe to say NBC was pleased with what it saw. That's because starting next season, Cyrus will showcase her button-pushing abilities to the nation, when she joins The Voice as a full-time judge.
Cyrus will take over for Pharrell Williams, who exits the show after four seasons of taking unknown singers, and helping them become slightly less unknown singers. Also joining Cyrus in the big red chair will be fellow newcomer Alicia Keys, which will mark the first time The Voice will have two female coaches on the same season. They'll be joined by show's two stalwarts, Adam Levine and Blake Shelton, who've been there since the hugely popular singing competition's inception. Christina Aguilera will also be leaving the show, at least temporarily. 
Cyrus took to social media Friday to announce the exciting news. "It's true! I'm going to be the newest judge on Season 11 of The Voice," she wrote on Instagram. "Watch me mentor and then season 11 shit is gonna go offffff!" How she plans on making said shit go off remains to be seen, but with Cyrus' penchant for, let's call them "theatrics," expect The Voice to continue its run as one of television's most unstoppable ratings juggernauts.